Antaeus Theatre Company Announces 2018-19 Season of Four Modern Classics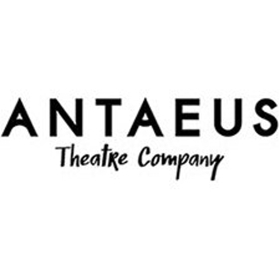 Antaeus Theatre Company has announced four modern classics by American, Irish, British and German playwrights for its 2018-19 season at the Kiki & David Gindler Performing Arts Center in Glendale.
Opening the season in October, Cameron Watson, who helmed Antaeus' 2017 multiple award-winning revival of Cat on a Hot Tin Roof, will return to direct another epic drama about a Southern family in crisis:
Lillian Hellman
's The Little Foxes. In a small Alabama town circa 1900, members of a decaying family battle society and one another for their continued place of prominence and authority amid changing times and the encroachment of outside forces. (Oct. 25 through Dec. 10, 2018; Previews begin Oct. 18) In January,
Steven Robman
will direct The Cripple of Inishmaan by
Martin McDonagh
. Inspired by the real-life filming of the documentary Man of Aran, McDonagh's dark comedy is set on the small Aran Islands community of Inishmaan (Inis Meáin) off the Western Coast of Ireland in 1934, where the inhabitants are excited to learn of a Hollywood film crew's arrival in neighboring Inishmore (Inis Mór) to make a documentary about life on the islands. "Cripple" Billy Claven, eager to escape the gossip, poverty and boredom of Inishmaan, vies for a part in the film, and to everyone's surprise, the orphan and outcast gets his chance... or so some believe. (Jan. 24 through March 11, 2019; Previews begin Jan. 17) Spring will bring a rare revival of Diana of Dobson's, a biting comedy by
Cicely Hamilton
that was the unexpected hit of the 1908 London theater season.
Casey Stangl
is set to direct Hamilton's clever, thought-provoking romantic comedy about a fiercely intelligent Edwardian shop assistant who briefly escapes a life of drudgery with a small legacy - but who cannot escape the social and economic stricturesthat oppress her. (April 18 through June 3, 2019; Previews begin April 11) The season will wind up in July with The Caucasian Chalk Circle by
Bertolt Brecht
in an acclaimed translation byAlistair Beaton, directed by Stephanie Shroyer. Deep in the Caucasus Mountains of Georgia, a humble kitchen maid named Grusha risks her life to rescue an abandoned baby from civil war. But when the child's aristocratic mother returns to claim him, the entire social order of a corrupt and violent world is put on trial. (July 11 through Aug. 26, 2019; Previews begin July 5) "Each of these plays explores themes of lies, truth and deception," note Antaeus co-artistic directors
Bill Brochtrup
,
Rob Nagle
and
Kitty Swink
in a joint statement. "Are things what they appear to be? Are people who and what they say they are? What is true and what is false? These questions have never been more pertinent than right now." In addition to these fully staged productions, Antaeus is excited to announce first-time programming in its black box space, including a Playwrights Lab reading series and Classic Sundays, a monthly series of staged readings. As an added bonus for its patrons, Antaeus is offering a "sneak-peek" into its plans for 2019-20, announcing now that the following season will includeMeasure for Measure by
William Shakespeare
, directed by longtime company member
Tony Amendola
. Antaeus is a cooperative theater ensemble founded to empower the actor and to bring classical theater to Southern California. The company exists to create a family of artists and audiences and is dedicated to exploring stories with enduring themes. Taking their company name from the Titan who gained strength by touching the Earth, Antaeus members - many of whom are familiar to film and television audiences - regain their creative strength by returning to the wellspring of their craft: live theater. Members of the company span a wide range of age, ethnicity and experience; they have performed on Broadway, at major regional theaters across the country, in film, television and on local stages, and are the recipients of numerous accolades and awards. The Kiki &
David Gindler
Performing Arts Center complements Glendale's ongoing commitment to integrate vibrant arts space into the fabric of city life, ensuring the arts remain accessible to all. Located just a few blocks away from The Americana at Brand and the remodeled Glendale Central Library as well as the Alex Theatre, the center promises to build upon Glendale's growing reputation as an arts and entertainment destination. The center includes an 80-seat theater, a reconfigurable 45-seat performance/classroom space, and a theater classics library. For more information about Antaeus Theatre Company, call 818-506-5436 or visit online at
www.antaeus.org
.