Latest News on Cicely Hamilton:
Latest News on Cicely Hamilton
Cicely Hamilton News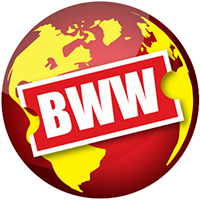 Final Main Season Shows Start Previews at the Shaw Festival
by Stephi Wild - Jul 14, 2022
Bernard Shaw's brilliant dark comedy The Doctor's Dilemma, the first of the final trio of main season shows, begins previews July 16 at the Festival Theatre. On July 27, Cicely Hamilton's funny and prophetic Just to Get Married begins previews at the Royal George Theatre, while August Wilson's haunting Gem of the Ocean begins previews on August 5 at the Jackie Maxwell Studio Theatre. 
Mint Theater's American Premiere of CHAINS Opens Tomorrow
by Chloe Rabinowitz - Jun 22, 2022
Now, more than two years after it was first announced, the cast of Chains will celebrate Opening Night on Thursday June 23rd, at Theatre Row. Performances will now continue through July 23rd.
Photos: First Look at Mint Theater's American Premiere of CHAINS
by Chloe Rabinowitz - Jun 7, 2022
Director Jenn Thompson stepped behind the camera during recent rehearsals to create a rare behind the scenes photo gallery of Mint Theater's American Premiere of Chains by Elizabeth Baker before it begins performances. Check out photos!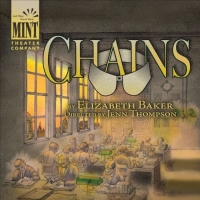 Cast Announced for Mint Theater's American Premiere Of CHAINS By Elizabeth Baker At Theatre Row
by A.A. Cristi - May 12, 2022
On March 11th 2020 Mint Theater Company completed casting for their next production, the long delayed American premiere of Chains by Elizabeth Baker, scheduled to open that May.  
American Premiere of CHAINS by Elizabeth Baker to be Presented at Theatre Row
by Chloe Rabinowitz - Apr 29, 2022
Mint Theater Company announced that Elizabeth Baker's Chains would make its long delayed American premiere at Theatre Row.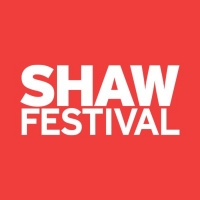 Casting And Creative Teams Announced for Shaw Festival's 60th Anniversary Season
by Chloe Rabinowitz - Feb 23, 2022
Artistic Director Tim Carroll has announced casting and creative teams for the Shaw Festival's 60th anniversary season.
Shaw Festival Unveils 60th Season; Full Schedule
by Chloe Rabinowitz - Oct 6, 2021
The Shaw Festival announced the 60th anniversary season. Get the full list of shows and dates here. "We have a lot to celebrate as we look forward to our diamond anniversary season. In what might be our most ambitious programme ever, we intend to show off the range of experiences available at The Shaw," revealed Artistic Director Tim Carroll.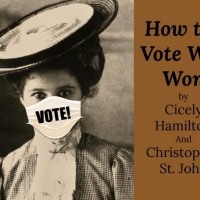 CofC Theatre Presents HOW THE VOTE WAS WON
by Stephi Wild - Oct 1, 2020
Join the College of Charlestona??s Department of Theatre and Dance on October 1 and 2 as it celebrates womena??s voting rights in its season opener, a?oeHow The Vote Was Won,a?? a one-act farce by feminists/suffragettes Cicely Hamilton and Christopher St John.
Mint Theater Company Postpones Two Upcoming Productions
by Chloe Rabinowitz - Apr 3, 2020
Mint Theater Company Producing Artistic Director Jonathan Bank today announced that 'Meet Miss Baker,' scheduled to begin performances in May, would be postponed to summer 2021.
BWW Review: Antaeus' DIANA OF DOBSON'S - A Firecracker of A Woman (& A Play) To Experience
by Gil Kaan - Apr 22, 2019
Playwright Cicely Hamilton's first productions of her DIANA OF DOBSON'S in 1908 must have been quite controversial with a, then unheard of, strong, outspoken woman Diana Massingberd as the lead character. Abigail Marks more than fills the shoes of Diana with her relentless command of the stage. Director Casey Stangl deftly guides her talented cast in a fast-talking, fast-paced journey of Diana's adventures.
Cicely Hamilton Frequently Asked Questions
How many shows has Cicely Hamilton written?
Cicely Hamilton has written 2 shows including Diana of Dobson's (Playwright), Just to Get Married (Playwright).