The John W. Engeman Theater at Northport's 2018 Season to Include NEWSIES, ELF, and More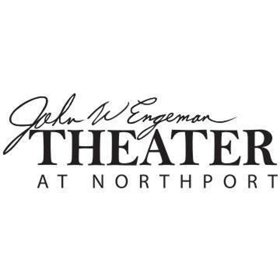 The John W. Engeman Theater at Northport (Kevin O'Neill, Managing Director and Richard T. Dolce, Producing Artistic Director) announces its 2018-2019 Season.
They begin the season with the recent Broadway sensation Newsies. Set in New York City at the turn of the century, Newsies is the rousing tale of Jack Kelly, a charismatic newsboy and leader of a ragged band of teenaged 'newsies,' who dreams only of a better life far from the hardship of the streets. This all singing, all dancing, high-energy show features a score by eight-time Academy Award® winner Alan Menken (Beauty and the Beast, Aladdin, Sister Act) and Jack Feldman including "Carrying the Banner," "Seize the Day," "King of New York" and "Santa Fe." July 19 - September 2, 2018.
Next up, they revisit one of our most successful shows all the way back from their 2nd season - Man of La Mancha. Based on Cervantes' masterpiece Don Quixote, Man of La Mancha tells of the adventures of a delusional Spanish knight who sallies forth on a quest to restore chivalry to the world, and to claim his lady love. Featuring such stirring songs as "Dulcinea" and the unforgettable "The Impossible Dream," Man of La Mancha is a poignant and moving story and was one of the first musicals based on a piece of historical literature. Winner of 5 Tony Awards, including Best Musical, it is one of the world's most popular musicals. September 13 - October 28, 2018.
For the holidays, they have the hilarious, modern day Christmas classic Elf the Musical. Based on the beloved film, Elf the Musical tells the hilarious tale of Buddy, a young orphan child who mistakenly crawls into Santa's bag of gifts and is transported back to the North Pole. Unaware that he is actually human, Buddy's enormous size and poor toy-making abilities cause him to face the truth. With Santa's permission, Buddy embarks on a journey to New York City to find his birth father, discover his true identity, and help New York remember the true meaning of Christmas. This modern day Christmas classic is sure to make everyone embrace their inner Elf. November 15 - December 30, 2018.
Next, join in for Buddy - the Buddy Holly Story. Featuring over 20 of his greatest hits, Buddy tells the true story of Buddy's meteoric rise to fame, from the moment in 1957 when "That'll Be The Day" hit the airwaves until his tragic death less than two years later. The show features over 20 of Buddy Holly's greatest hits including "That'll Be The Day," "Peggy Sue," "Everyday," "Oh Boy," "Not Fade Away," "Rave On" and "Raining In My Heart," plus Ritchie Valens' "La Bamba" and The Big Bopper's "Chantilly Lace." Seen by over 22 million people around the world, Buddy will have you on your feet and "send you out of the theater on an unstoppable high" (The Boston Globe). January 17 - March 3, 2019.
For their fifth show they have the uproarious Broadway hit, A Gentleman's Guide to Love and Murder. Winner of the 2014 Tony Award for Best Musical, Gentleman's Guide tells the story of Monty Navarro, an heir to a family fortune who sets out to jump the line of succession by-you guessed it-eliminating the eight pesky relatives who stand in his way. All the while, Monty has to juggle his mistress (she's after more than just love), his fiancée (she's his cousin but who's keeping track?), and the constant threat of landing behind bars! Of course, it will all be worth it if he can slay his way to his inheritance... and be done in time for tea. March 14 - April 28, 2019.
Concluding the season is Elton John and Tim Rice's Aida. Winner of four Tony Awards, Aida is an epic tale of love, loyalty and betrayal, chronicling the love triangle between Aida, a Nubian princess stolen from her country, Amneris, an Egyptian princess, and Radames, the soldier they both love. With an unforgettable score featuring soaring ballads and rousing choral numbers by Elton John and Tim Rice (Jesus Christ Superstar, Joseph & the Amazing Technicolor Dreamcoat), Aida is a modern crowd-pleaser - an epic tale of loyalty, pride, betrayal, and the love that transcends them all. May 9 - June 23, 2019.
Season tickets are now on sale. Single tickets will go on sale beginning April 2, 2018.
Season tickets and single tickets may be purchased by calling (631) 261-2900, by visiting www.engemantheater.com, or at the Engeman Theater Box Office at 250 Main Street, Northport. Visa, MasterCard, Discover and American Express accepted. To purchase Season Tickets and Gift Cards please contact the Box Office directly. For group rates or to host an event at the John W. Engeman Theater, please contact the Group Sales Department at 631-261-9700 ext. 23. For information on advertising in our Programs or in our Lounge, please contact the Advertising Sales Department at 631-261-9700 ext. 22. The Theater is also home to the John W. Engeman Theater Studio of the Performing Arts, offering classes and camp programs for children.
The John W. Engeman Theater at Northport is Long Island's only year round professional theater company, casting our actors from the Broadway talent pool. From curb to curtain, we have made it our business to provide affordable, Quality Theater in an elegant one-of-a-kind location with outstanding facilities and extraordinary service. The renovated Theater offers stadium-style seating, state-of-the-art lighting and sound, a full orchestra pit, and a classic wood-paneled piano lounge with full bar.
For a complete show schedule and more information contact the theater directly at 631-261-2900, visit the box office at 250 Main Street, Northport or visit www.EngemanTheater.com