Photo Flash: First Look at Jamie LaVerdiere, David Studwell and More in 1776 at the Engeman
The John W. Engeman Theater presents 1776 now through Sunday, November 6, 2016. BroadwayWorld has a first look at the cast in action below!
Ring in the election year with 1776, the classic Tony Award-winning musical about how the founding fathers drafted the Declaration of Independence and gave birth to a new nation. A unique show that presents John Adams, Thomas Jefferson and Benjamin Franklin in all their fractious, fascinating complexity, 1776 features beloved songs such as "Sit Down, John," "Cool, Cool, Considerate Men," and "He Plays the Violin." This show will remind you of how far America has come - and how little we've changed.
1776 is directed by Igor Goldin (Off Broadway: YANK!, With Glee, A Ritual of Faith, Jane Austen's Pride and Prejudice, Crossing Swords) and musically directed by Eric Alsford (National Tours: Nunsense, Mamma Mia!, Off Broadway: That's Life, I Love You You're Perfect..., Naked Boys Singing.). Trey Compton is the Assistant Director.
The Creative Team includes: Stephen Dobay (Scenic Design), KURT ALGER (Costume and Wig Design), Cory Pattak (Lighting Design), LAURA SHUBERT (Sound Design), GAYLE SEAY and SCOTT WOJCIK of Wojcik/Seay Casting (Casting Directors), Kristie Moschetta (Props Design), and SEAN FRANCIS PATRICK (Production Stage Manager). 1776 is produced by Richard T. Dolce the Engeman Theater's Producing Artistic Director.
The cast of 1776 features Jamie LaVerdiere as John Adams (Broadway: The Producers, The Pirate Queen, Motown); David Studwell as Benjamin Franklin (Off Broadway: Applause! NYCity Center Encores!); Michael Glavan as Thomas Jefferson; Benjamin Howes as John Dickinson (Broadway: Scandalous, Mary Poppins); Tom Lucca as John Hancock; Jon Reinholdas Richard Henry Lee; Peter Saide as Edward Rutledge; and Jennifer Hope Wills as AbiGail Adams (Broadway: Phantom of the Opera, Wonderful Town, The Woman in White, Beauty and the Beast).
The cast also includes: ROBERT BUDNICK, Jim DiMunno, CHRISTOPHER WYNNE DUFFY, Gordon Gray, Andrew Hendrick, KEVIN Robert Kelly, Philip Paul Kelly, Leer Leary, RICK MALONE, Adriana Milbrath, WAYNE J. Miller, Jake Mills, Adam Mosebach, MATTHEW RAFANELLI, JAMES D. SCHULTZ, Stephen Valenti and DOUG VANDEWINKEL.
For tickets and more information, visit www.EngemanTheater.com, or by visiting the Engeman Theater Box Office at 250 Main Street, Northport.
Photo Credit: Michael DeCristofaro


Jennifer Hope Wills (as AbiGail Adams) and Jamie LaVerdiere (as John Adams)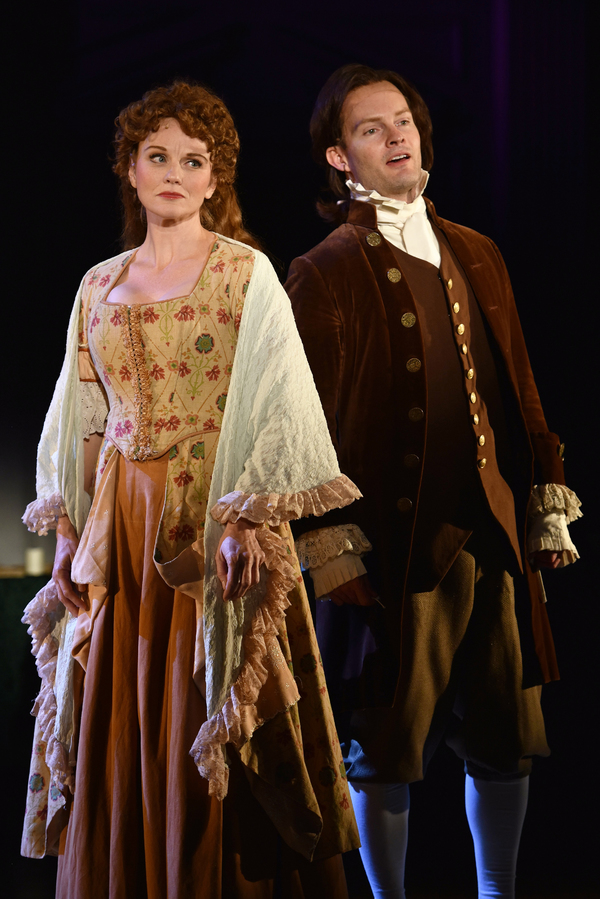 Jennifer Hope Wills (as AbiGail Adams) and Jamie LaVerdiere (as John Adams)

Andrew Hendrick (as Robert Livingston), James D. Schultz (as Dr. Lyman Hall), Christopher Wynne Duffy (as George Read), Peter Saide (as Edward Rutledge), Benjamin Howes (as John Dickinson), Jake Mills (as Joseph Hewes), Kevin Robert Kelly (as Judge James Wilson), Stephen Valenti (as Lewis Morris)

Michael Glavan (as Thomas Jefferson), David Studwell (as Benjamin Franklin) and Jamie LaVerdiere (as John Adams)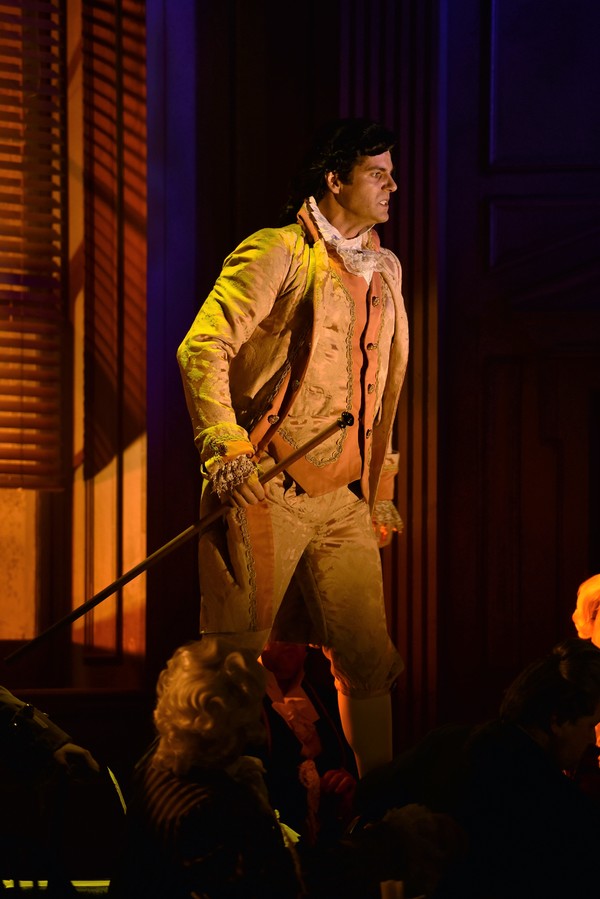 Peter Saide (as Edward Rutledge)

Jamie LaVerdiere (as John Adams)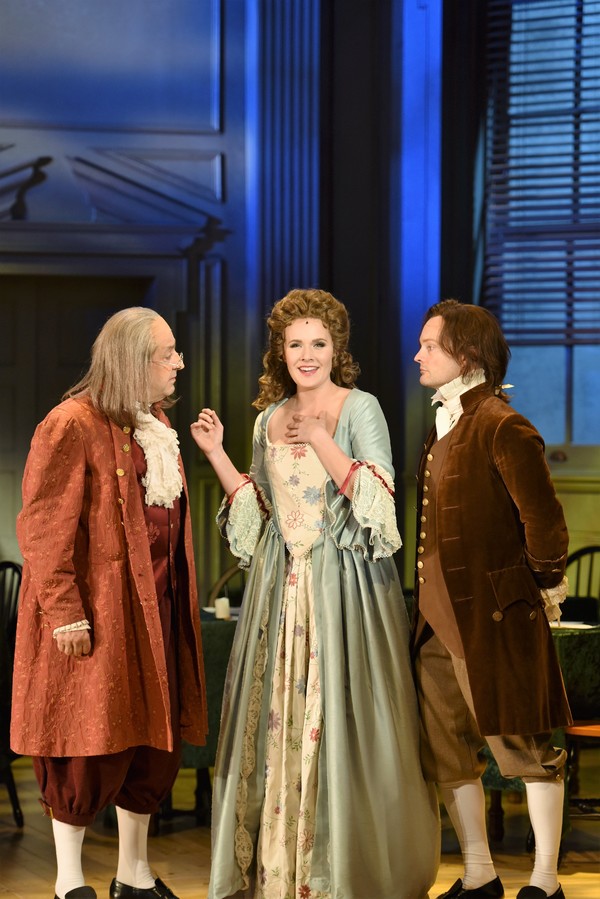 David Studwell (as Benjamin Franklin), Adriana Milbrath (as Martha Jefferson) and Jamie LaVerdiere (as John Adams)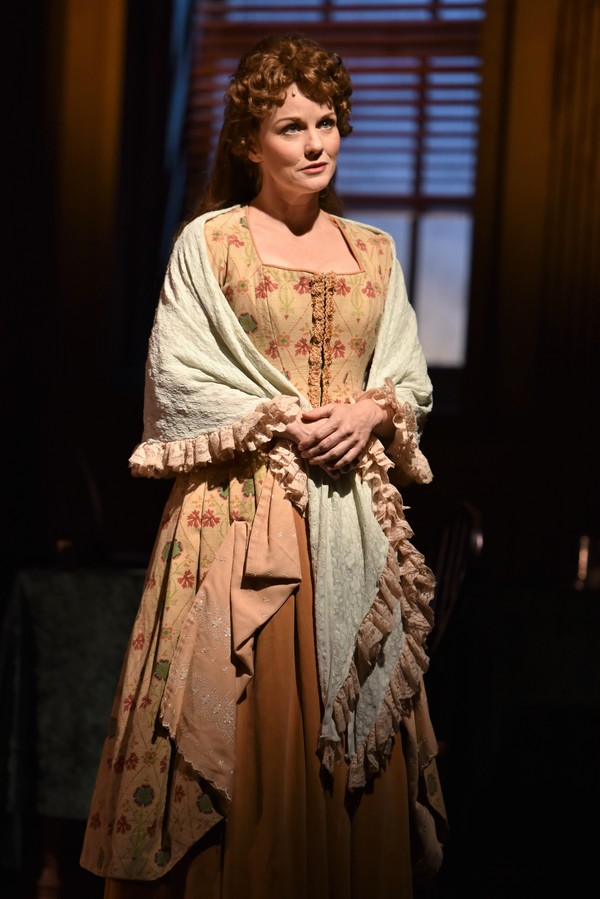 Jennifer Hope Wills (as AbiGail Adams)

Adam Mosebach (as Charles Thomson), Stephen Valenti (as Lewis Morris), Jamie LaVerdiere (as John Adams), Tom Lucca (as John Hancock), Michael Glavan (as Thomas Jefferson), Jon Reinhold (as Richard Henry Lee), Benjamin Howes (as John Dickinson) and Robert Budnick (as Stephen Hopkins)

The cast of 1776