Latest News on Stephen Valenti
Stephen Valenti News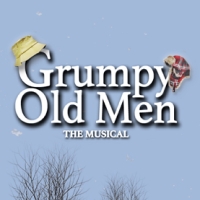 Review: GRUMPY OLD MEN: THE MUSICAL at Elmont Library Theatre
by Nicholas Pontolillo - Dec 3, 2022
What did our critic think of GRUMPY OLD MEN: THE MUSICAL at Elmont Library Theatre?
GRUMPY OLD MEN Cast And Creative Announced For Plaza's Broadway Long Island
by A.A. Cristi - Nov 17, 2022
Plaza's Broadway Long Island, Nassau County's Only Professional Theatre in residence at the State-of-the Art Elmont Library Theatre, has announced the cast and creative team for their upcoming production of Grumpy Old Men. Performances begin on Saturday, November 19 and runs through Sunday, December 4.
Photos: WHITE CHRISTMAS Opens at The John W. Engeman Theater Northport
by Genevieve Rafter Keddy - Nov 14, 2021
Based on the beloved film, this heartwarming adaptation follows vaudeville stars and veterans Bob Wallace and Phil Davis as they head to Vermont to pursue romance with a duo of beautiful singing sisters. This family classic features beloved songs by Irving Berlin including Blue Skies, I Love A Piano, How Deep Is The Ocean and the perennial favorite, White Christmas.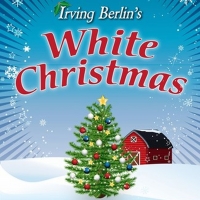 WHITE CHRISTMAS to be Presented at the John W. Engeman Theater
by Chloe Rabinowitz - Nov 2, 2021
The John W. Engeman Theater has announced the cast and creative team for WHITE CHRISTMAS. Performances begin on Thursday, November 11, 2021, and run through Sunday, January 2, 2022.
BWW Review: GUYS AND DOLLS at The Argyle Theatre
by Anthony Hazzard & Scott Stolzenberg - May 15, 2018
Another opening, another show, but this time it's at a brand new theater in Babylon Village. No longer will we have to deal with the unpredictable LIRR to see a hit musical, we can see a big Broadway show with big Broadway names both on and offstage right here on Long Island. The radiant and comfy-cozy Argyle Theatre just opened it's doors for the first time with a dazzling production of Frank Loesser's 'Guys and Dolls.'
BWW Review: The Engeman's 1776
by Melissa Giordano - Sep 28, 2016
In seeing the Tony winning Sherman Edwards/Peter Stone musical 1776, we get an interesting account of the events leading up to the signing of the Declaration Of Independence. It is actually uncanny - and kind of funny - how this story still resonates today; petty arguing amongst congress and how divided 'leaders' can be are emphasized in this production. Obviously we've come far since then but, at the same time, it seems not far at all.