BWW Interview: Travis Cloer of THE LAS VEGAS PHILHARMONIC PRESENTS A CLASSIC HOLIDAY at The Smith Center For The Performing Arts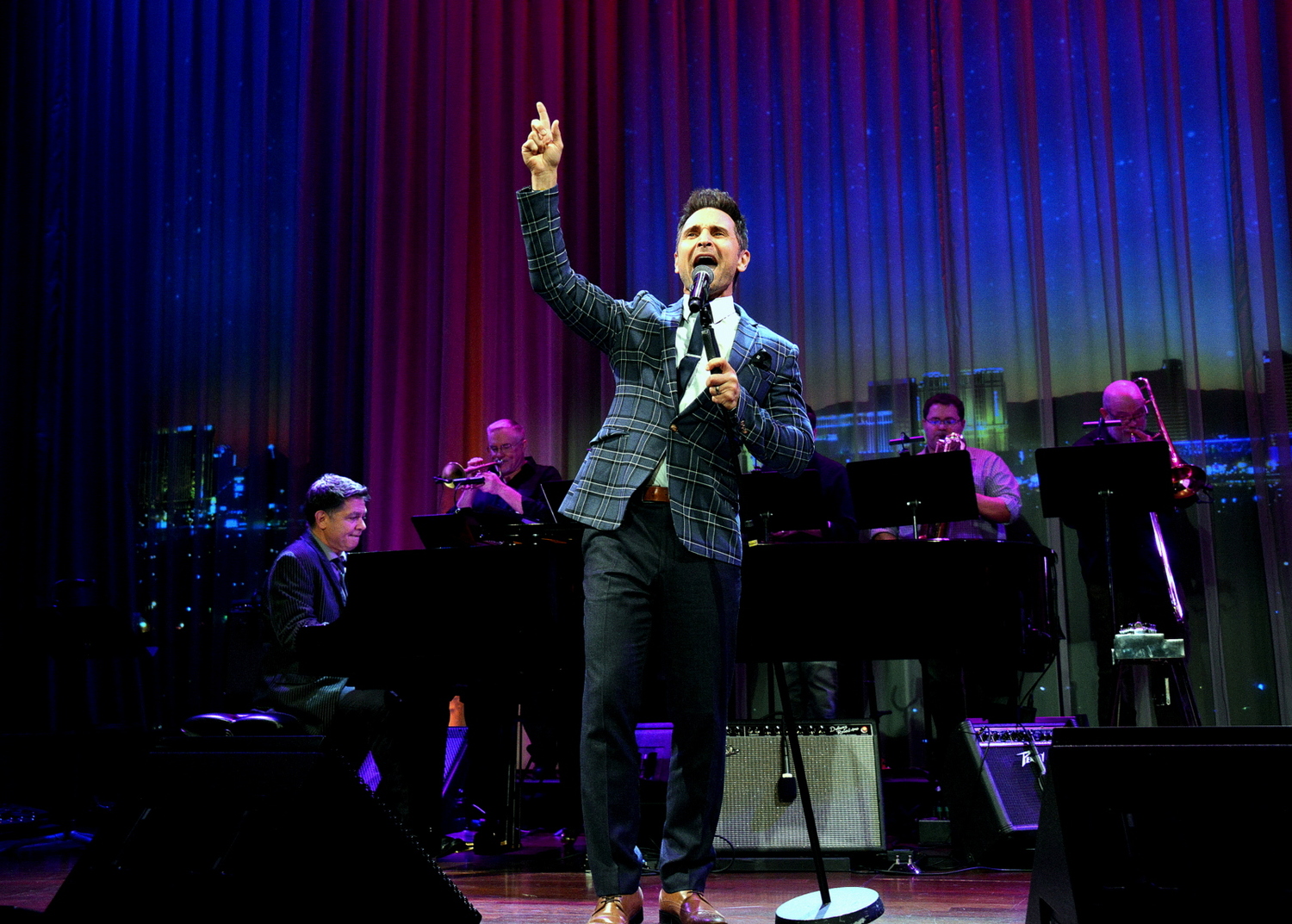 Vocalist extraordinaire Travis Cloer (Jersey Boys) will join Kristen Hertzenberg (Phantom) and the Las Vegas Master Singers performing in The Las Vegas Philharmonic presents A Classic Holiday concert in Reynolds Hall at The Smith Center for the Performing Arts on Dec. 1.
It is that time of year again as Broadway veteran and Las Vegas entertainer Cloer gets ready to celebrate. The performances during the concert will feature nostalgic holiday favorites including "Deck the Halls," "Hanukkah Suite," and "Ave Maria." Cloer and Hertzenberg will also read 'Twas the Night Before Christmas. A Las Vegas resident for 10 years, Cloer spoke with BroadwayWorld.com about being a part of the Las Vegas entertainment scene.
This performance is a family-friendly concert and a fun event even for those who do not listen to classical music. Why would you urge everyone to attend?
Travis Cloer: This symphony group offers a fantastic group of musicians, and I am taking my kids to enjoy this fantastic music. There was a time when children experienced the symphony through school field trips and I know I was blown away when I attended. The big sound of music performed combined with the spectacular beauty of Reynolds Hall will make an impression on anybody. This will be truly an amazing holiday spectacular.
You were terrific in Jersey Boys but even though it closed its Vegas run, you have chosen to make Las Vegas your home.
Travis Cloer: We love it here, and we love the community. We wanted to see what life would be like post-Jersey Boys in Vegas. We are exploring the idea of going back East and visiting for a bit.
What else have you been doing?
Travis Cloer: I have been performing with Royal Caribbean International on some of their biggest and best cruise ships. I have so much fun, and I really enjoy working with the company. I am also working on releasing a new EP, and I should be in the studio soon for an anticipated debut early next year.
What musical genre will be included on the EP?
Travis Cloer: This goes back to my roots and my love of jazz, standards, and big bands and it will be a mix of all of those genres. I try to write melodies because that is the first thing I listen to when I listen to other peoples' music. Keith Thompson is helping with many of the arrangements and will probably be co-producing with me, just like on my Christmas record.
The concert by the Las Vegas Philharmonic will celebrate the festive season with the program concluding with the orchestra's traditional audience sing-a-long. Before the concert, there will be free photos with Santa, activities for kids of all ages, and special holiday treats including a hot chocolate bar and pre-concert entertainment by Sin City Opera.
The Las Vegas Philharmonic will also offer a roundtrip shuttle bus service to the evening performance only from designated Henderson and Summerlin locations to the performance. The bus pass costs $25 per concert and can be purchased along with the concert ticket.
As part of the 20th anniversary season celebration, former Associate Conductor Richard (Dick) McGee returns to guest conduct. He will also host a pre-concert conversation in Reynolds Hall at 1 p.m. and 6:30 p.m. about the music and guest artists.
The Las Vegas Philharmonic presents A Classic Holiday featuring vocalists Travis Cloer, Kristen Hertzenberg, and the Las Vegas Master Singers will be held in Reynolds Hall at The Smith Center for the Performing Arts. Showtimes are 2 p.m. and 7:30 p.m. on Dec. 1. Tickets start at $30 and are available for purchase by visiting lvphil.org or calling The Smith Center Box Office at 702.749.2000