BWW Interview: Dita Von Teese of THE ART OF THE TEESE at House of Blues Las Vegas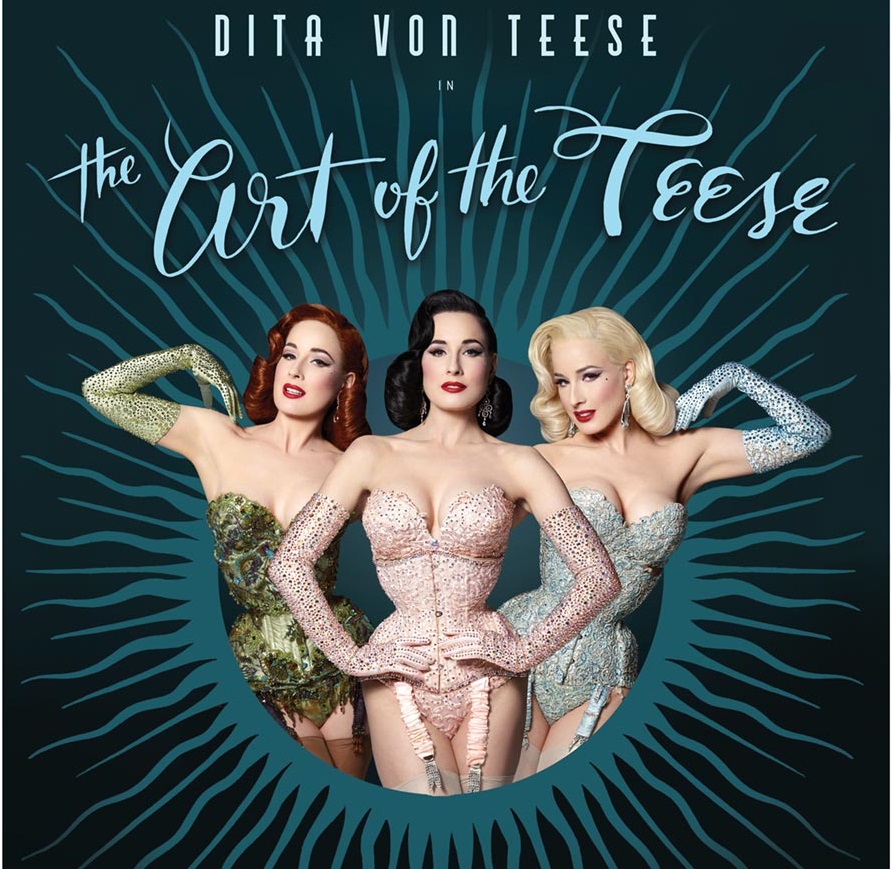 Dita Von Teese continues to transform the art of the striptease with her North American tour "The Art of the Teese" variety show. She will seductively take it off in an opulent production at the House of Blues Las Vegas on July 10.
Burlesque, popular from the 1860s to 1940s, became a variety show featuring beautiful women and male comics. Costumes were glamorous with well placed jewels and fabric while the mostly male audience anticipated seeing more skin to choreographed moves.
Von Teese understands the burlesque shows of the 1930s and 1940s before they were shut down due to newly enacted laws banning such shows. "Then it was geared towards men with risqué themes. It was considered an illicit form of entertainment. I am part of its resurgence in a new form and I would say 80 percent of the audience are now women," she told AXS.com. "The LGTB community also comes to my shows and I am thrilled about the diversity of my audiences. This is just not for men anymore."
The elaborate production includes four of Von Teese's most well-known and exhilarating performances. Her iconic "Martini Glass" routine now features a new champagne glass, crystallized from top to bottom with over 250,000 Swarovski crystals. She will also be debuting a brand new costume along with sexy male dancers, her "Vontourage." The stunning visuals of her exclusive acts captivate her audiences with 21st century burlesque.
"You find beauty and diversity in my shows celebrating beauty in all stages of life," she said. "Today there is gender fluid ideals so it is different than mainstream media dealing with sexuality."
According to Von Teese, women attend her shows because it incorporates a feeling of playful sensuality and fantasy in the art of creation. She wants people to understand that burlesque can be incorporated into real life. Von Teese was attracted to burlesque because she loved dressing in costumes, feathers, lingerie, high heels, rhinestones, stockings and garter belts. Anyone can accentuate what they like about their body and the spirit of burlesque can add to fun and glamour.
New acts will be also introduced on this tour including "Lazy," originally performed at The Crazy Horse Paris. Her Cowgirl Act and "Swan Lake Stripteese" will also be featured with a supporting cast of some of the brightest stars of burlesque.
"The Art Of The Teese" variety show tour will perform at the House of Blues Las Vegas at 7:30 p.m. on July 10. Tickets can be purchased by clicking here. Von Teese will then continue the tour to San Francisco, Denver, Seattle and dates in southern California.