LIFE IS A CABARET Comes to the Cameri Theatre This Week
Performances run October 7 - November 6.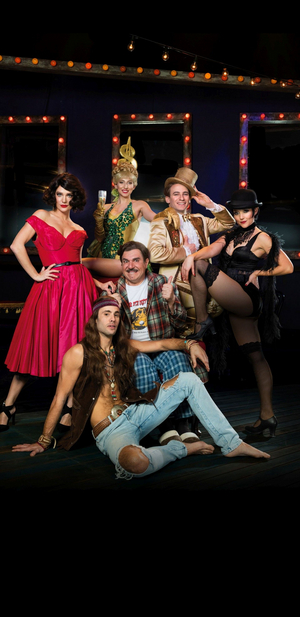 Albert is a not especially a special person, or as his mother used to say, "not a special person at all"! But there is one thing in the world which Albert loves above all: musicals!
With the aid of his record albums, he introduces us in one evening to Tony and Maria from "West Side Story", Sally from "Cabaret", Tevye from "Fiddler on the Roof", Kaza from "Kazablan" and all the characters and magical moments of the best-loved musical theatre which have been performed at the Cameri throughout the years.
A sparkling, exciting festival of actors, dancers, singers, endless costumes, songs, and most of all, plenty of music!
Performances run October 7 - November 6.
More Hot Stories For You
Disney's THE LION KING Opens Final Engagement With Middle East Debut

November 18, 2022

The curtain has risen on THE LION KING's Middle East debut, as the landmark musical event takes to the stage at Etihad Arena, Yas Island, with performances running until December 10. 
---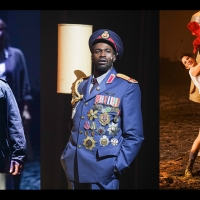 THE TANK Comes to the Cameri Theatre This Week

November 17, 2022

Who was the hero who stopped the Syrian tank at the gates of Degania, and thus decided the outcome of the War of Independence?
---
DeLaney Westfall Reunites With Isaac Sutton For BROADWAY ISRAEL Tour In November 2022

November 11, 2022

Internationally acclaimed performer Isaac Sutton welcomes back Broadway Star DeLaney Westfall as they embark on a sold out Israeli 9 city Concert Tour in November 2022 with the show 'Broadway-Israel'.
---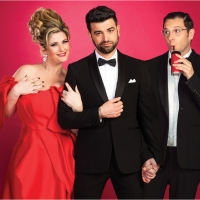 CAGED GENIUS is Now Playing at the Cameri Theatre

November 4, 2022

Yoram Granite, a huge TV star with a big mouth, has hit rock-bottom. His wife threw him out after being fed up with him cheating, and his colleagues from the entertainment industry had enough of him. Yoram randomly meets Vicky, an enthusiastic fan who invites him into her home.
---
Israel Museum Appoints Nirith Nelson as Senior Curator Of Contemporary Art

October 28, 2022

The Israel Museum has announced the appointment of Nirith Nelson as its new Landeau Family Senior Curator of Contemporary Art. An internationally renowned independent curator of contemporary art, Nelson currently serves as the Bezalel Academy of Arts and Design's Head of Curatorial Studies. She will begin her new role at the museum in November 2022.
---