Mia Rovegno And Mia Walker Named 2018 Fellows In Television And Film By The Drama League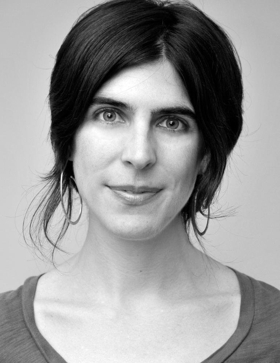 The Drama League (Gabriel Stelian-Shanks, Executive Artistic Director) announced today that Mia Rovegno and Mia Walker have been named this year's recipients of The Drama League's Directing Fellowship in Film and Television, which gives early- and mid-career theater directors their first opportunities to shadow on professional film and television projects. Ms. Rovegno and Ms. Walker will receive financial support, travel allowances, expert mentors, and a shadow directing assignment as part of their fellowship.
Ms. Rovegno will shadow on an episode of CBS Television's "Madam Secretary" for its upcoming season, while Ms. Walker will shadow on an upcoming episode of ABC Television's "For The People." Both directors will be mentored by Tony Phelan, an alumnus of The Drama League and a WGA Award-winning writer, director, producer and showrunner known for his work on "Grey's Anatomy" and "Doubt," among others.
"In my experience as an Executive Producer for television, some of my favorite directors have come from the theatre," remarked Phelan. "But how do you make that leap? I believe it is incumbent upon my generation to help bridge the gap between the worlds of television/film and theatre, and I can't think of a better organization to facilitate that than the Drama League."
The Drama League Fellowship in Film and Television are funded, in part, by the generous support of The Leo Shull Foundation for the Arts, the Howard Gilman Foundation, the Harold and Mimi Steinberg Charitable Trust, and Drama League members nationwide.
"Supporting directors is the core of The Drama League's mission," noted Executive Artistic Director Gabriel Stelian-Shanks. "As the creative space between theater, television, film, and other creative industries continues to narrow, it is paramount that directors have the skills necessary to succeed in a variety of fields and environments."
Mia Rovegno has directed and developed new work for Playwrights Horizons, Soho Rep, Metropolitan Museum of Art, WP Theater, NYTW, St. Ann's Warehouse, Berkeley Rep, The Civilians, INTAR, The O'Neill, Ars Nova, Clubbed Thumb, NYSAF, Playwrights Realm, Labyrinth, Bushwick Starr, JACK, TerraNOVA, Woodshed, EST, Partial Comfort, The Amoralists, A.R.T., Prelude and others. She is the recipient of the MacDowell Colony Fellowship, New Georges Audrey Residency, P73 Yale Summer Residency, SDC Observership, Alper Fellowship (MTC) and a 2009 Drama League Fellowship. Mia is a Partial Comfort Company Member, Associate Artist with The Civilians, and alum of the Soho Rep Writer/Director Lab, Civilians R&D Group, Lincoln Center Directors Lab, New Georges Jam, and Women's Project Directors Lab. University teaching/directing: Brown, NYU/Tisch, Hunter College, The New School, Fordham, LIU; Rutgers Playwright in Residence. BS: Northwestern. MFA: Brown. Current: Associate Director for Tooting Arts Club's critically acclaimed immersive Sweeney Todd at Barrow Street Theatre. www.miarovegno.com
Mia Walker directed the second national tour of Pippin, and was the Associate Director of the recent Broadway productions of Waitress, Finding Neverland, and Assistant Director of The Gershwins' Porgy and Bess. Off-Broadway/Regional Directing: Into the Wild (Encore Theatre); Camp Wanatachi (NYMF); Normativity (NYMF); Resident Director, The Flea. Not Cool, a short film Mia directed, screened at the Soho Short Film Festival and LA Indie Film Fest. Mia is Associate Director of the new musical Jagged Little Pill (A.R.T.), and she is currently developing an original digital series. B.A. Harvard University (Film). While at Harvard, Mia founded On Harvard Time. www.miapwalker.com
After joining "Grey's Anatomy," Tony Phelan rose through the ranks and co-ran the show alongside creator Shonda Rhimes for four seasons. For his work on "Grey's Anatomy" he earned a WGA Award for Best New Series in Television in 2005 and were nominated for two Emmy Awards, both for "Outstanding Drama Series." In addition, Tony directed over a dozen episodes of the series. Other writing credits include "Law & Order: Trial By Jury;" "Push, Nevada;" "Threat Matrix"; "MD'S;" "Cover Me;" and the Lifetime Original Movie, "Haunting Sarah." In 2014, Tony signed an overall deal with CBS Television Studios and served as consulting producers on "Madam Secretary," where he wrote two episodes and directed one. Last season they created "Doubt," which premiered on CBS and nominated for a GLAAD Media Award as Best Drama. As a theatre director, Tony has worked at Williamstown Theatre Festival; New Jersey Shakespeare Festival; Barrington Stage; Goodspeed Opera House; The Group Theatre in Seattle and a long collaboration with Theatreworks/USA.
The Drama League of New York, since 1916, has been at the forefront of the American Theatre community, providing talent, audiences, and prosperous support. It is one of the nation's oldest continuously-operating, not-for-profit arts advocacy and education organizations. Through its programs, initiatives and events, The Drama League serves over 3,000 artists and 15,000 audience members each season with over 150 events and programs. For more information about events or membership, please call Tom Sime at 212.244.9494 ext 101.
For additional information, please visit the website at www.dramaleague.org.