GERMANY VIDEO COVERAGE - PAGE 1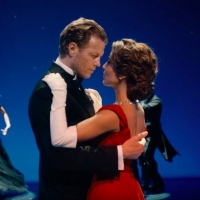 VIDEO: First Look at PRETTY WOMAN DAS MUSICAL in Hamburg
by Stage Tube - September 30, 2019
Pretty Woman das Musical has officially opened in Hamburg!... (
more...
)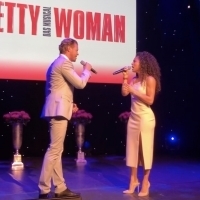 EXCLUSIVE VIDEO: Watch Performances From PRETTY WOMAN in Germany
by Konstantin Georgiou - June 19, 2019
BroadwayWorld was on site at a special press event today in Hamburg where producer Paula Wagner and composers Bryan Adams and Jim Vallance introduced the world to the stars of the first international production of Pretty Woman! Check out our exclusive video of the performances!... (
more...
)

VIDEO: German Production of BAT OUT OF HELL Conducts a Flash Mob at the Mall
by Stage Tube - May 18, 2019
Bat Out of Hell's German production had a lot to live up to, after the upcoming New York production plastered its billboards all over Times Square earlier this week. To generate the same level of hype, the cast took to the local shopping mall at Centro Oberhausen to create a flash mob!... (
more...
)

VIDEO: Get A First Look At TINA - THE TINA TURNER MUSICAL in Hamburg
by BroadwayWorld TV - March 06, 2019
Germany loves TINA - THE Tina Turner MUSICAL: the only original production by Stage Entertainment authorized by Tina Turner celebrated the German premiere in the Hamburg State 'Operettenhaus' on Sunday evening.... (
more...
)

VIDEO: Tina Turner Talks TINA The Musical
by BWW News Desk - February 25, 2019
Last month over 200,000 new tickets were released for sale for TINA - THE Tina TURNER MUSICAL, the show based on the life of legendary artist Tina Turner, with bookings now being taken at the Aldwych Theatre to Saturday 21 December 2019.... (
more...
)

VIDEO: Get A First Look At The German Cast of ANASTASIA Singing 'In A Crowd of Thousands'
by BWW News Desk - February 11, 2019
In the video below, watch as Judith Caspari (Anya) Milan van Waardenburg (Dimitri) sing 'In A Crowd Of Thousands' from the upcoming Germany debut of ANASTASIA!... (
more...
)

VIDEO: BAT OUT OF HELL Kommt Nach Deutschland!
by Stage Tube - October 18, 2018
Nur noch drei Wochen bis zur Premiere von Jim Steinmans BAT OUT OF HELL - Das Musical mit den Welthits von Meat Loaf im Stage Metronom Theater in Oberhausen!... (
more...
)