Germany Theatre Newsroom
The latest news on live + streaming theatre in Germany.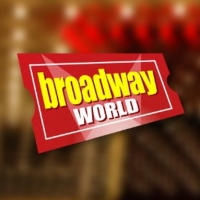 BroadwayWorld Launches New Discount Offers For Regional Listings
by Team BWW on October 05, 2022 in Germany
BroadwayWorld, the #1 online destination for Broadway, theatre and live entertainment news around the world, announced today the launch of its new special offers feature for regional listings worldwide.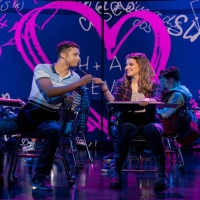 Shop MEAN GIRLS The Musical Merch On October 3rd
by Team BWW on October 03, 2022 in Germany
Celebrate the annual social media holiday by treating yourself to one of the Mean Girls items from the BroadwayWorld Theatre Shop!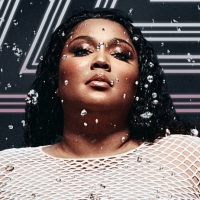 Lizzo Announces European Dates of the 'Special' Tour
by Michael Major on October 03, 2022 in Germany
Coming off her recent win for 'Video for Good Award' at the 2022 VMA's for About Damn Time, along with the same track reaching number one on the Billboard Hot 100 Chart and the top 10 in 12 other countries, she will be hitting 15 European cities including Glasgow, Birmingham, Manchester, and London, following her North American leg this fall.
Lina Beckmann nimmt Auszeichnung "Schauspielerin des Jahres" entgegen
by Blair Ingenthron on October 02, 2022 in Germany
nach der gestrigen Wiederaufnahme von »Richard the Kid & the King« in dieser Spielzeit wurde Lina Beckmann auf der Bühne des SchauSpielHauses mit einer Urkunde für die Auszeichnung als "Schauspielerin des Jahres" gewürdigt. Nach 2011 erhält sie diese Auszeichnung nun bereits zum zweiten Mal. Die Kritiker*innen-Umfrage 2022 der Fachzeitschrift "Theater heute" ehrte damit Beckmann für ihre Verkörperung von Shakespeares Antihelden Richard in Karin Henkels Inszenierung am Deutschen SchauSpielHaus Hamburg. »Richard the Kid & the King« ist eine Koproduktion mit den Salzburger Festspielen und eröffnete die Spielzeit 2021-22 in Hamburg.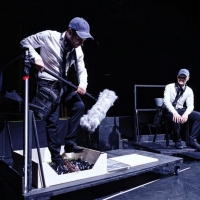 WALK THE WALK is Now Playing at Staatsoper Unter den Linden
by Stephi Wild on September 30, 2022 in Germany
Ausgangspunkt der Performance des dänischen Komponisten und Medienkünstlers Simon Steen-Andersen ist der Akt des Gehens: Eine der einfachsten Aktionen, die auf einer Theaterbühne stattfinden kann. Aber es ist auch ein genuin musikalisches Element, das untrennbar mit den Begriffen Puls, Geschwindigkeit, Rhythmus, Richtung, Synchronizität und kinetischer Energie zusammenhängt.