Feinstein's at Hotel Carmichael Presents The Edwards Twins Next Month
Show time is 7:30 p.m. on October 16.
One of the most popular shows in Las Vegas is coming to Carmel on October 16, 2022, as Feinstein's at Hotel Carmichael presents The Edwards Twins and their Ultimate Variety Show.
Show time is 7:30 p.m. on October 16. Tickets are available now.
Twin brothers Anthony and Eddie Edward are described as one of the country's premiere Celebrity Illusionists! Using the latest Hollywood grade makeup and prosthetics as well as the fashion designers of the stars themselves, they present a non-stop "parade of stars" on stage. From Cher and Dolly Parton, Elton John and Barbara Streisand, this talented duo has mastered the sights and sounds of some our most beloved performers.
Eddie was born in 1965 and raised in Burbank California with his identical twin brother Anthony. Both boys were fascinated with celebrities at a very early age. Living near the famous NBC TV studios in Burbank, they would sneak in and watch various TV shows being taped. At home, the brothers would then play together mimicking the stars and memorizing the skits from "The Sonny and Cher Show" "The Carol Burnett Show" and "Laugh In."
Since becoming professional entertainers, the brothers have been seen on The Tonight Show, Entertainment Tonight, The Today Show, Ellen and currently appear in the Netflix feature Kominsky Method with Michael Douglas and Alan Arkin. The Edwards Twins also perform more than 250 shows each year around the world.
More Hot Stories For You
Actors Theatre Of Indiana Offers Black Friday Deal And More

November 23, 2022

Actors Theatre of Indiana is offering a fantastic Black Friday deal – running from Black Friday through Cyber Monday. ATI also invites the public to donate to ATI on GivingTuesday in order to help ATI continue their goal to enrich the culture of the community by using theatre as a tool for educational engagement.
---
Fort Wayne Youtheatre Presents FROZEN JR. This December

November 15, 2022

Fort Wayne Youtheatre will once again present the holiday hit Frozen Jr. this December. After such a success in the winter of 2019 followed by the global pandemic, Youtheatre is presenting Frozen Jr. this time with a special emphasis on acceptance.
---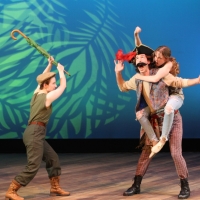 PETER AND THE STARCATCHER Comes to Williams Theatre This Week

November 8, 2022

The Tony award-winning play with music upends the century-old story of how a miserable orphan boy became the legendary Peter Pan. A wildly theatrical Disney adaptation, Peter and the Starcatcher features a dozen actors portraying more than 100 unforgettable characters, using ingenious stagecraft to bring a world of possibilities to life.
---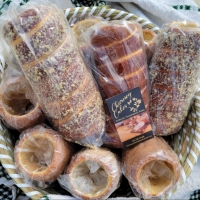 CARMEL CHRISTKINDLMARKT Announces New Food and Gift Options for 2022

November 6, 2022

The Carmel Christkindlmarkt will have new food and gift options available for purchase during their 2022 season.
---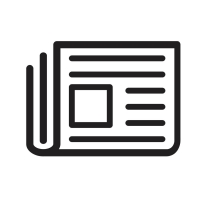 all for One productions Presents THE CHRISTMAS EXPRESS Next Month

October 25, 2022

all for One productions presents The Christmas Express Nov 11-13 & 18-20. Just in time for the start of the holiday season, afO's feel-good comedy chugs into the PPG ArtsLab for two weekends, November 11-13 and 18-20!
---