AT&T Performing Arts Center Announces Off Broadway On Flora 2017-18 Season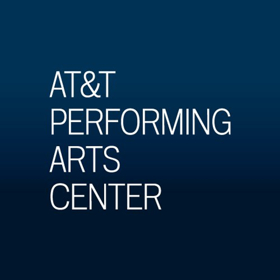 The nonprofit AT&T Performing Arts Center is pleased to announce the Off Broadway On Flora 2017/2018 season, featuring a diverse range of shows ranging from immersive theatre to improv comedy to searing satire, many of which have enjoyed sold-out success in New York, Chicago and London.
The 2017/2018 season of Off Broadway On Flora is supported in part by the National Endowment for the Arts. Three of the productions will be staged in the Wyly Theatre, one production at Moody Performance Hall (formerly known as Dallas City Performance Hall) and one production at the Majestic Theatre.
"The Center is the place to be for excellent live entertainment - from original local productions to the latest Broadway smash and everything in between. Off Broadway On Flora is the 'everything in between.' This is a diverse lineup of unique productions from New York, Chicago, and all over the world," said Doug Curtis, president and CEO of AT&T Performing Arts Center.
Season ticket packages are set up in a flexible format, allowing patrons to choose the exact date and time they prefer to see each of the shows.
Discounted four-show season ticket packages range from $25 - $75 with the option to order GOBSMACKED! for $35 - $75. Season ticket buyers may also purchase discounted self-parking for only $10 per show (regularly $17). Tickets may be purchased online at www.attpac.org/offbroadway, by telephone at 214-880-0202 or in person at the AT&T Performing Arts Center Winspear Opera House Box Office at 2403 Flora Street. The Box Office is open 10 a.m. - 4:30 p.m. seven days a week and before performances.
OFF BROADWAY ON FLORA 2017/2018 SEASON
Small Mouth Sounds
Wyly Theatre
Performance Schedule:
Wednesday, January 31 & Thursday, February 1, 2018 - 7:30 p.m.
Friday, February 2 - 8 p.m.
Saturday, February 3 - 2 p.m. & 8 p.m.
Sunday, February 4 - 1:30 p.m. & 7 p.m.
Synopsis:
Small Mouth Sounds is the funny and ingenious new play that asks how we address life's biggest questions when words fail us. The New York Times
says "it leaves you moved, refreshed and even enlightened." And New York Magazine declares "it deserves to be seen-and reseen!" It's a theatrical experience - and an emotional journey - you will never forget.
In the quiet of the woods, six strangers embark on a silent retreat. As they struggle to confront their internal demons, their vows of silence collide with their achingly human need to connect. Written by Drama Desk Award winner Bess Wohl (Pretty Filthy) and directed by Obie Award winner Rachel Chavkin.
(Natasha, Pierre & The Great Comet of 1812), Small Mouth Sounds is
"a remarkable range of pain, joy and hope in 100 deeply engrossing minutes."
(Time Out New York)
600 HIGHWAYMEN: The Fever
Wyly Theatre - Studio Theatre Level Six
Performance Schedule:
Tuesday, March 27 - Friday, March 30, 2018 - 7 p.m. & 9 p.m.
Saturday, March 31 - 2 p.m.; 7 p.m. & 9 p.m.
Sunday, April 1 - 2 p.m.; 7 p.m. & 9 p.m.
Synopsis:
Note: Funded in part by the New England Foundation for the
Arts' National Theater Project, with lead funding from The Andrew
W. Mellon Foundation.
The Fever, the latest work by 600 HIGHWAYMEN, tests the limits of individual and collective responsibility, and our willingness to be there for one another. Performed in complete collaboration with the audience, The Fever examines how we assemble, organize and care for the bodies around us. Who will you be when our eyes are on you? What will we see when we all look your way?
HWM
600 HIGHWAYMEN is the moniker for theater artists Abigail Browde and Michael Silverstone. They create innovative theatrical works which focus on the inherent poignancy and theatricality of people together.
Seven original works since 2009, with presentations in New York in Under The Radar (The Public Theater), Crossing the Line (French Institute Alliance Française), River to River (Lower Manhattan Cultural Council), Abrons Arts Center, The Invisible Dog, University Settlement; Wexner Center for the Arts (Columbus, OH), International Festival of Arts & Ideas (New Haven, CT), FringeArts (Philadelphia, PA), On The Boards (Seattle, WA), Mount Tremper Arts (Mount Tremper, NY), Clarice Smith Performing Arts Center (College Park, MD), Fusebox Festival (Austin, TX); and in Europe, at Centre Pompidou and Parc de la Villette (France), Festival Theaterformen (Germany), Noorderzon Festival (The Netherlands), Zürcher Theater Spektakel (Switzerland), Onassis Cultural Centre (Greece), In Between Time International Festival (UK); and in Australia, at OzAsia Festival (Adelaide). 600 HWM received an Obie Award in 2014, Zurich's ZKB Patronage Prize in 2015, and a Bessie Nomination for Outstanding Production of 2015. In 2016, Abigail & Michael were named artist fellows by The New York Foundation for the Arts.
Upcoming in 2017: 600 HWM's adaptation of KASIMIR AND KAROLINE at the 2017 Salzburg Festival.
Celebrity Autobiography
Moody Performance Hall (formerly known at Dallas City Performance Hall)
Performance Schedule:
Friday, May 25, 2018 - 8 p.m.
Saturday, May 26 - 8 p.m.
Synopsis:
Created and developed by Emmy award nominated writer-performer EuGene Pack and Dayle Reyfel, "Celebrity Autobiography" features a first rate comedic ensemble performing from the actual memoirs of a wide range of celebrities. The passages run the gamut from the "poetry" of Suzanne Somers to the shocking "romance tips" from Tommy Lee to the most famous Hollywood love triangle in history - Elizabeth Taylor, Debbie Reynolds, and Eddie Fisher. And what's remarkable and unforgettably hilarious - It's all in their own words.
Running for three sold out years in New York; "Celebrity Autobiography" won the 2009 Drama Desk Award in the category of Unique Theatrical Experience and the 2010 Bistro Awards. The show has been one of the most critically acclaimed productions ever in the Off-Broadway scene and one of the most "buzzed about shows" of recent years.
The Second City Summer Blockbuster
Wyly Theatre
Recommended for mature audiences
Performance Schedule:
Wednesday, June 6 & Thursday, June 7, 2018 - 7:30 p.m.
Friday, June 8 - 8 p.m.
Saturday, June 9 - 8 p.m.
Synopsis:
The Second City opened its doors on a snowy Chicago night in December of
1959. No one could have guessed that this small cabaret theatre would become
the most influential and prolific comedy theatre in the world. With its roots in the improvisational games of Viola Spolin, The Second City developed an entirely unique way of creating and performing comedy. Founded by Spolin's son, Paul Sills, along with Howard Alk and Bernie Sahlins, The Second City was experimental and unconventional in its approach to both theatre and comedy.
At a time when mother-in-law jokes were more the fashion, The Second City railed against the conformist culture with scenes that spoke to a younger generation. The Broadway success of Mike Nichols and Elaine May - members of The Second City's predecessor, The Compass Players - put attention on the fledgling company. Soon, alumni of The Second City - such as Alan Arkin, Barbara Harris, RoBert Klein, David Steinberg and Fred Willard - began to cement the theater's reputation for developing the finest comedic voices of each and every generation.
With the debut of NBC's Saturday Night Live, populated by Second City Alums John Belushi, Dan Aykroyd, and Gilda Radner, the theatre became internationally known for its ever increasing roster of comedy superstars.Soon, Second City's sister-theater in Canada developed its own sketch comedy series, SCTV, hailed as one of the greatest comedy series of all time and featuring an all-star cast that included Martin Short, Andrea Martin, Catherine O'Hara, John Candy, Eugene Levy, Dave Thomas, Joe Flaherty and Rick Moranis.
By the 1980's, The Second City had become much more than a small cabaret theater on Chicago's north side. In the middle of the decade, The Second City would begin a new era as Second City Toronto proprietors Andrew Alexander and Len Stuart would buy out Bernie Sahlins' interest in The Second City Chicago and set in motion a new era of innovation for the company.
Today, The Second City continues to produce the premiere comic talent in the industry. From Mike Myers to Steve Carell, Stephen Colbert to Tina Fey - The Second City imprint is felt across every entertainment medium. Additionally The Second City has grown well beyond a single stage to become a diversified entertainment company. Second City Training Centers in Chicago, Toronto, and Los Angeles teach thousands of students every week; four touring companies perform Second City revues all over North America and abroad; Second City Communications has become an industry leader in bringing improv-based methodologies to the corporate sector; and Second City continues to create unique media in television, film and the digital realm.
GOBSMACKED!
Majestic Theatre
Performance Schedule:
Tuesday, November 21, 2017 - 7:30 p.m.
Wednesday, November 22, 2017 - 7:30 p.m.
Synopsis:
Direct from sell-out seasons in London, Hong Kong and Edinburgh comes a mind-blowing vocal show that redefines the human voice. Featuring the reigning world-champion beatboxer, Ball-Zee, and an international cast of world-class vocalists, GOBSMACKED! weaves stories through all forms of a cappella from traditional street corner harmonies to cutting-edge, multi-track live looping.
Critics in the UK call GOBSMACKED! "entertainment, not to be missed," (Broadway Baby) and "better than Glee...mesmerizing," (EdFest Magazine). Audiences will experience heart-stopping singing and jaw-dropping beatboxing in this latest break-out show that everyone is talking about -it's funny, joyful and uplifts the spirits of all ages!
Though one of the oldest forms of music, a cappella singing has only recently broken through to mainstream popularity. Movies such as Pitch Perfect and Glee and groups like Pentatonix, Straight No Chaser and Naturally 7 have catapulted a cappella from street corners to stadiums. The producers of GOBSMACKED! have created a show for the whole family that takes the audience on a journey through music. GOBSMACKED! not only showcases modern a cappella at its best but also tells an urban tale of love, loss and redemption.
Executive Producer and Creator Nic Doodson, Director Alexandra Spencer-Jones and Musical Director and Co-Creator Jack Blume bring this unique musical experience to life after representing some of the most exciting a cappella and theatrical talent of the last few years. They have worked with artists such as Daft Punk, Britney Spears, Jose Carreras, Buena Vista Social Club and Soweto Gospel Choir and have produced and directed shows in venues such as the O2 Arena in London and The Sydney Opera House.

Related Articles View More Dallas

Stories

Shows
More Hot Stories For You