Latest News on Viola Spolin
Latest News on Viola Spolin
Stage Credits
Productions
[Broadway, 1970]
Consultant
Viola Spolin News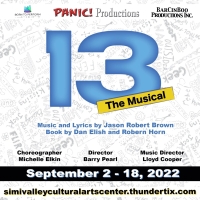 Interview: Getting to Know Barry Pearl on his Third Time Directing 13 THE MUSICAL
by Shari Barrett - Aug 11, 2022
Panic! Productions, along with Born To Perform Studios and BarCinBoo Productions, Inc. have announced that Barry Pearl will once again direct their late summer teen musical 13, this time at the Simi Valley Cultural Arts Center. This will be Pearl's third time working with Panic! Productions and also his third time directing the musical on the West Coast. I decided to speak with Barry about his connection to the teen musical and what inspired him to direct it for the third time, as well as how it may differ from his previous incarnations.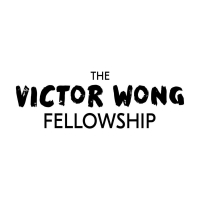 The Second City Launches Victor Wong Fellowship for AAPI Voices in Comedy 
by A.A. Cristi - May 2, 2022
Legendary Chicago comedy institution The Second City has announced the creation of The Victor Wong Fellowship, a program to train and mentor up-and-coming comedians. Named after The Second City's first Asian American performer and funded by Peng Zhao, CEO of Citadel Securities, and his wife, Cherry Chen, the fellowship will focus on developing the next generation of Asian American and Pacific Islander (AAPI) talent.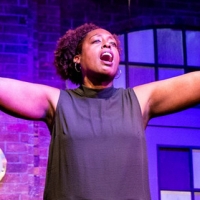 THE BEST OF SECOND CIT Comes to The MAC, February 12
by A.A. Cristi - Jan 21, 2022
It has been said that a shared sense of humor is key to a happy relationship. That is why the McAninch Arts Center believes there is no better way of celebrating Valentine's Day than with "The Best of Second City" Saturday, Feb. 12, at 5 and 8 p.m. Special Valentine's-themed drink specials will be available.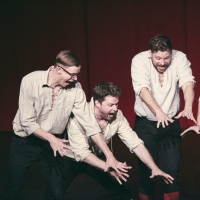 BWW Review: THE IMPROVISED SHAKESPEARE COMPANY at Theater Lab/Kennedy Center
by Mary Lincer - Dec 10, 2021
Likest thou to laugh? Then get thee to the Theater Lab at the Kennedy Center through December 19 for The Improvised Shakespeare Company who returneth with 90 minutes of gallimaufry for mature groundlings only. The lads invent what viewers dealt/in Shakespeare's words, so timely felt/clad but in sword and in dance belt. In other words, five gentlemen are going to make you laugh for an hour and a half with no sets, no costumes, no props, no sound cues, no microphones, no play--just one suggestion from the audience plus every situation, complication, characterization, and implication in every play that Shakespeare ever wrote. See these players well bestowed, because they don't know whose line it is anyway.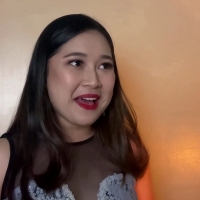 BWW Review: ISLAND SONG is Worth the Watch, Amid Streaming Hiccups
by Rayne Jarabo - Dec 4, 2021
Staging 'Island Song' virtually seems to fit in this pandemic season since live events are currently limited in the Philippines. However, Artremix Productions successfully made it possible to inspire theater enthusiasts and practitioners not to lose hope, as if theater is still alive [physically]. The internet could also be a platform to present a play or musical, but the difference is that it has to be either pre-recorded or be done live online. This first production of Artremix has various talented actors from different theater organizations, which means all of them are trained very well and can sing.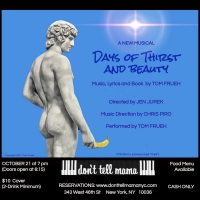 New Musical DAYS OF THIRST AND BEAUTY Set to Appear at Don't Tell Mama in October
by A.A. Cristi - Sep 20, 2021
A new original musical, DAYS OF THIRST AND BEAUTY, will be performed at Don't Tell Mama in Manhattan on October 21st at 7 pm.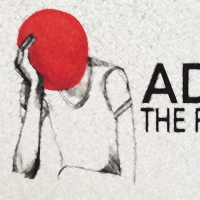 Pandemic Drama ADJUST THE PROCEDURE to be Presented by JCS Theater Company and Spin Cycle
by Chloe Rabinowitz - Sep 8, 2021
JCS Theater Company and Spin Cycle will present ADJUST THE PROCEDURE, a new play by Jake Shore (The Devil Is On The Loose With An Axe In Marshalltown, Holy Moly, and Down The Mountain And Across The Stream) conceived during the pandemic and created with Zoom theater in mind.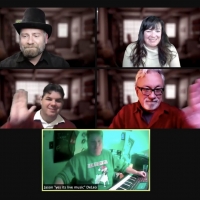 A (VERY SPECIAL IMPROVISED) CHRISTMAS CAROL To Save Unexpected Productions
by A.A. Cristi - Dec 9, 2020
Join Unexpected Productions for A (Very Special Improvised) Christmas Carol on Saturday, December 19th with a preshow at 6:30 and event at 7:00pm. They will take you on a journey through Unexpected Productions' past and present and invite YOU to help support their reopening!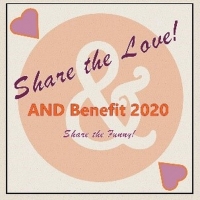 Join ANDTheatre Company To SPREAD THE LOVE
by Stephi Wild - Nov 2, 2020
Share the Love with ANDTheatre Company! ANDTheatre celebrate its 36th season with a benefit show Thursday November 5th. All proceeds from the show go to AND's continuing classes, ongoing development of new and exciting work, as well as deeply needed artist salaries. Yes, it's online and with improv, music, magic and sketch!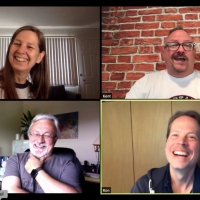 Unexpected Productions Is Using Improv Skills To Combat Zoom Fatigue
by A.A. Cristi - Jul 9, 2020
Businesses are starting to struggle with Zoom fatigue. Unexpected Productions, which has been teaching improv skills team building classes for over 30 years has pivoted to assisting teams in creating productive, but entertaining meetings on Zoom, Google Hangouts and Microsoft's Teams.