Dragon Theatre Hosts A Late Night Stand-Up Extravaganza In November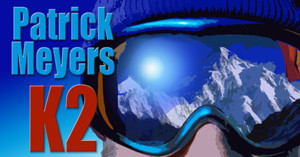 Since the summer of 2017 Dragon Productions Theatre Company has produced a Late Night Series one Friday a month. The intention is to showcase emerging talents in the areas of music, circus, and comedy in order to further the Dragon mission of providing opportunities for local artists while providing low cost, quality entertainment in downtown Redwood City. We're proud to partner with First Live Comedy to bring a diverse lineup of eight local comedians to the Dragon Theatre for a stand-up showcase.
The November 16 Late Show is co-produced by First Live Comedy founder Don Smith, along with Sedric Drake, who is also the show's host. The show's headliner is Feel Woods, and will also feature acts from Paul Conyers, Aivy Cordova, Ryan Goodcase, Drew Shafer, and Aurora Singh.
First Live Comedy was created by Redwood City local, Don Smith, with the mission of providing professional performance opportunities for local comedians. Sedric Drake is a native of Menlo Park and is the head of B'Cuz I Sed So Entertainment.
Both Sedric and Don, comedians in their own right, host and perform regularly at comedy clubs throughout the Bay Area. Each, with their unique brand of humor, has become a crowd favorite with a great local following. To have the two hosting and producing a show together means the audience is going to enjoy a great show and will see some serious local talent.
Dragon Productions Managing Director Kimberly Wadycki says "we're thrilled to host Don, Sedric, and their group of comedians since their mission is such a great fit with our own mission. We've also heard from a number of Redwood City residents that they wish there was more to do in downtown after 9p and think that this show is a great way to fill that local request. We love to provide opportunities for local artists and think that this is a fun way to show that the Dragon Theatre can host more than plays - we're aiming to be a full service community venue. The diverse local lineup that Sedric and Don are bringing with them should certainly showcase the fact that the Peninsula has a ton of funny talent and that Redwood City isn't a sleepy suburb - it's a burgeoning scene for all kinds of people to come have a great night out."
TIX & MORE INFO: https://www.dragonproductions.net/other-events/latenight.html