Costa Mesa Theater Reviews
BWW Review: 3-D Theatricals Gets Glam with its Fun, Fierce, and Fabulous KINKY BOOTS
by Michael Quintos - February 21, 2020
There are certainly plenty of movie-to-stage adaptations that have appeared (and continue to pop up) on Broadway, but few can boast being one of the most jubilant and unabashedly open-minded as the gloriously glam 2012 hit KINKY BOOTS, the Tony Award-winning stage musical adaptation of Geoff Deane a...
BWW Review: Deeply Moving FUN HOME Gets Intimate Staging at OC's Chance Theater
by Michael Quintos - February 19, 2020
A deeply complex father-daughter dynamic is the central narrative that drives the searingly poignant and emotionally absorbing musical FUN HOME, the Tony Award-winning stage adaptation of Alison Bechdel's 2006 autobiographical graphic memoir now appearing in an admirable new intimate theater product...
BWW Review: Musical Theatre West Revisits the Epic RAGTIME in Grand Splendor
by Michael Quintos - February 14, 2020
Fifteen years after its first production of the musical, Musical Theatre West revisits the Tony Award-winning musical RAGTIME for only its second time---smartly reviving the musical in a similarly lavish production that beautifully converges the show's classic staging and vibe with wonderfully integ...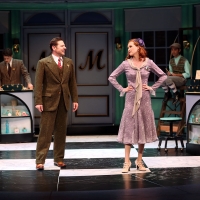 BWW Review: Old School Musical Comedy SHE LOVES ME Mostly Charms at OC's South Coast Repertory
by Michael Quintos - February 11, 2020
Though SCR's admirable new production of the 1963 Broadway musical SHE LOVES ME, for the most part, still has many charming, beautifully-staged, and well-sung moments, it also somehow feels like it is slightly reigned in, as if there was a purposeful attempt to downscale some of its built-in whimsy ...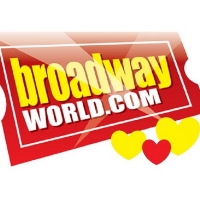 BWW Feature: Seven Date Night Recommendations for a Sensational Valentine's Day
by Ellen Dostal - February 02, 2020
With Valentine's Day right around the corner, it's time to get your date night plans in order. BroadwayWorld is ready to help with our top recommendations for a theatre night out on the town. It doesn't matter if you're looking to impress your sweetie, meet up with friends, or escape the daily grind...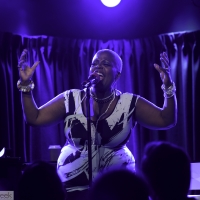 BWW Review: Tony Award Winner Lillias White Makes Divalicious Return to OC's Segerstrom Center
by Michael Quintos - January 26, 2020
During the opening night performance of her fun return engagement at Segerstrom Center for the Arts' Cabaret Series at the Samueli Theatre, Tony Award winner Lillias White felt strongly about putting on a a?oehappy show,a?? as a way to combat all the sadness and fear that have overtaken our world. J...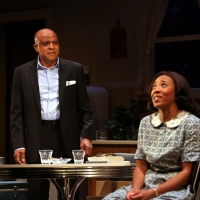 BWW Review: Stirring Drama FIREFLIES Explodes at OC's South Coast Repertory
by Michael Quintos - January 21, 2020
In their continued and laudable feat of presenting diverse voices in theater, Orange County's South Coast Repertory is currently staging another stirring new drama, this time from playwright Donja R. Love entitled FIREFLIES, which continues performances through January 26, 2020 in Costa Mesa under t...
BWW Review: PETER PAN & TINKER BELL Panto Flies Into Laguna Playhouse
by Michael Quintos - December 14, 2019
The family-friendly fun of Lythgoe Family Productions' annual holiday British Panto returns to the Laguna Playhouse, this time with the reimagined Yuletide re-telling of PETER PAN & TINKER BELL: A PIRATE'S CHRISTMAS, which continues through December 29, 2019 in the city of Laguna Beach. Overall, the...