Costa Mesa Newsroom
The latest news on live + streaming theatre in Costa Mesa.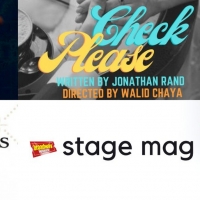 CLUE: ON STAGE, CHECK PLEASE & More - Check Out This Week's Top Stage Mags; Plus New Options for Schools
by Team BWW on October 25, 2021 in Costa Mesa
Each week, we'll be highlighting the top virtual show programs from BroadwayWorld's Stage Mag! Want to create a Stage Mag for you own show? To get started on your own program, visit https://stagemag.broadwayworld.com. This week's programs include Clue: On Stage from St. Mary's Academy, Lonely Planet from Austin Community College Drama Department, The Underpants from F. Scott Black Theatre, and Check Please from The Zephyr Theatre,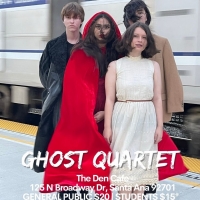 Student-led Production Of GHOST QUARTET Premieres In November
by Stephi Wild on October 25, 2021 in Costa Mesa
The Act One Project is a student-led and run theatre company developed in 2021 by 16-year-old Kyle Stafford. The curtain will soon rise for his premiere in-person production of his favorite musical, GHOST QUARTET.