Yale Rep Announces 2019-20 Season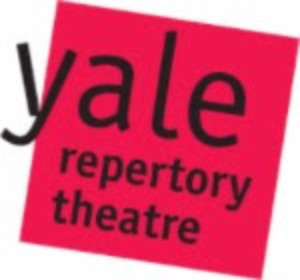 Yale Repertory Theatre the multiple Tony Award-winning theatre dedicated to the production of new plays and bold interpretations of classic works, has announced its 2019-20 Season.

"The distinguished playwrights and directors who will be working at our theater represent a magnificent array of aesthetic sensibilities, personal perspectives, and cultural experiences," said Artistic Director James Bundy. "The stories they will bring to life on our stages ask provocative questions about our shared human history as well as this particular moment in time."

Yale Rep's 2019-20 Season will open in October with the world premiere of Girls (October 4-26), an electrifying new spin on Euripides's The Bacchae, by Branden Jacobs-Jenkins, and directed by Lileana Blain-Cruz, whose previous collaboration at Yale Rep was the world premiere of War in 2014.

Will Eno, who made his Yale Rep debut in 2012 with The Realistic Joneses (which subsequently opened on Broadway), returns for the world premiere of his new play, The Plot (November 29-December 21), directed by Oliver Butler.

Playwright Mary Kathryn Naglemakes her Yale Rep debut with the east coast premiere of Manahatta (January 24-February 15), directed by Laurie Woolery, whose productions at Yale Rep include El Huracánand Imogen Says Nothing.

Carl Cofield, who directed the critically-acclaimed Afrofuturist production of Twelfth Night currently playing at Yale Rep, will stage a new production of Lorraine Hansberry's landmark American play, A Raisin in the Sun (March 13-April 4).

The season will conclude with the east coast premiere of Testmatch (April 24-May 16), a new play by Kate Attwell, directed by Margot Bordelon, who staged peerless at Yale Repin 2015.

The events for Yale Rep's annual No Boundaries performance series will be announced at a later date.

ABOUT YALE REP'S 2019-20 SEASON

World Premiere
GIRLS
After Euripides's The Bacchae
By Branden Jacobs-Jenkins
Choreography by Raja Feather Kelly
Directed by Lileana Blain-Cruz

October 4-26, 2019
University Theatre, 222 York Street

Exiled to boarding schools for his entire life, Deon returns to his birthplace with a vengeance--luring the women of the town to the woods for a night of uninhibited partying. Meanwhile, a young reactionary with a big social media following condemns the debauchery and vows to restore order. Pulsing with a beat that is as dangerous as it is seductive, Girls is an electrifying contemporary spin on Euripides'sThe Bacchae with a killer DJ, bumping dance music, and live-streaming video.

Branden Jacobs-Jenkins is a Brooklyn-based playwright. His plays include Everybody (Signature Theatre; Pulitzer Prize finalist), War (world premiere, Yale Rep; LCT3), Gloria (Vineyard Theatre; Pulitzer Prize finalist), Appropriate (Signature Theatre; OBIE Award), An Octoroon (Soho Rep.; OBIE Award), and Neighbors (The Public Theater). A Residency Five playwright at Signature Theatre, his most recent honors include the Charles Wintour Award for Most Promising Playwright from the London Evening Standard, a London Critics Circle Award for Most Promising Playwriting, a MacArthur Fellowship, the Windham-Campbell Prize for Drama, the Benjamin Danks Award from the American Academy of Arts and Letters, the PEN/Laura Pels International Foundation Theatre Award, the Steinberg Playwriting Award, and the inaugural Tennessee Williams Award. He sits on the board of Soho Rep.

Lileana Blain-Cruz is a theater director. She recently won the OBIE Award for her production of The Death of the Last Black Man in the Whole Entire World at Signature Theatre. Other recent projects include Marys Seacole (LCT3); Fabulation, or The Re-Education of Undine (Signature); Pipeline (Lincoln Center); Thunderbodies and Revolt. She Said. Revolt Again (Soho Rep); The House that will not Stand and Red Speedo (New York Theater Workshop); Henry IV Part One, Much Ado About Nothing (Oregon Shakespeare Festival); War (world premiere, Yale Rep; LCT3); and The Bluest Eye (Guthrie Theater). She was awarded a 2018 United States Artist Fellowship. Upcoming is Gounod's Faust at Opera Omaha.

World Premiere
THE PLOT
By Will Eno
Directed by Oliver Butler

November 29-December 21, 2019
Yale Repertory Theatre, 1120 Chapel Street

The writer of The Realistic Joneses returns to Yale Rep with this moving, mysterious, at times hilarious story of a tiny plot of land and some people with grand and incompatible designs on it.

Will Eno lives in Brooklyn with his wife and daughter. His play The Realistic Joneses premiered at Yale Rep in 2012, directed by Sam Gold, and moved to Broadway in 2014, where it won a Drama Desk Award, was named USA Today's "Best Play on Broadway," topped the The Guardian's 2014 list of American plays, and was included in The New York Times' "Best Theatre of 2014." The Open House, directed by Oliver Butler, won the 2014 OBIE Award, the Lortel Award for Outstanding Play, and a Drama Desk Award, and was included in both the Time Out New York and Time Magazine Top 10 Plays of the Year. In 2018, his internationally heralded 2005 play Thom Pain (based on nothing), a finalist for the Pulitzer Prize, was produced in a spellbinding and sold-out revival at the Signature Theatre, starring Michael C. Hall and directed by Oliver Butler. His plays are published by Samuel French, TCG, DPS, and, in London, Oberon Books.

Oliver Butler is a co-Founder and co-Artistic Director of The Debate Society, a Brooklyn-based theater company, with whom Oliver has co-created and directed nine full-length plays since 2004. His production of What the Constitution Means to Me by Heidi Schreck is currently on Broadway. He also directed Thom Pain (based on nothing) starring Michael C. Hall and the premiere of The Open House (OBIE Award for Direction; Lortel Award, Best Play), both by Will Eno, at Signature Theatre; The Amateurs by Jordan Harrison (Vineyard Theatre); The Whistleblower by Itamar Moses (The Denver Center for the Performing Arts Theatre Company); Christopher Shinn's An Opening in Time (Hartford Stage); Daniel Goldfarb's Legacy (Williamstown Theatre Festival); and the premiere of Timeshare by Lally Katz (The Malthouse, Melbourne, Australia). Productions with The Debate Society include The Light Years (Playwrights Horizons), Jacuzzi (Ars Nova), Blood Play (The Bushwick Starr, The Public Theater's Under the Radar Festival, Williamstown Theatre Festival), Buddy Cop 2 and Cape Disappointment (PS122), You're Welcome (The Brick), The Eaten Heart (The Ontological Incubator), The Snow Hen, and A Thought About Raya. He is a Sundance Institute Fellow and a Bill Foeller Fellow (Williamstown).

East Coast Premiere
MANAHATTA
By Mary Kathryn Nagle
Directed by Laurie Woolery

January 24-February 15, 2020
Yale Repertory Theatre, 1120 Chapel Street

It's 2008 and securities trader Jane Snake has landed a lucrative job on Wall Street, where her ancestors, the Lenape, were violently removed four hundred years before, when the Dutch "purchased" the island of Manahatta. Past and present intertwine as Jane is caught in the center of a looming mortgage crisis that threatens financial ruin for millions of families--including her own. Suspensefuland sweeping in scope, Manahatta illuminates an interlocking legacy of commercial exploitation and attempts to eradicate the culture of Native people, giving rise to the America we know today.

Mary Kathryn Nagleis an enrolled citizen of the Cherokee Nation. She currently serves as the Executive Director of the Yale Indigenous Performing Arts Program. She is also a partner at Pipestem Law, P.C., where she works to protect tribal sovereignty and the inherent right of Indian Nations to protect their women and children from domestic violence and sexual assault. Nagle is an alumnus of the 2013 Public Theater Emerging Writers Program. Productions include Miss Lead (Amerinda, 59E59), Fairly Traceable (Native Voices at the Autry), Sovereignty (Arena Stage), Manahatta (Oregon Shakespeare Festival), Return to Niobrara (Rose Theater), and Crossing Mnisose (Portland Center Stage). She has received commissions from Arena Stage, the Rose Theater (Omaha, Nebraska), Portland Center Stage, Denver Center for the Performing Arts Theatre Company, Yale Repertory Theatre, and Round House Theater. In 2019, Marin Theatre Company will produce Sovereignty.

Laurie Woolery is a director, playwright, educator, producer who has worked at theaters across the country including The Public Theater, Oregon Shakespeare Festival (Mary Kathryn Nagle's Manahatta), Trinity Repertory, Goodman Theatre, Kennedy Center, Cornerstone Theater Company, South Coast Repertory, and Yale Rep, where she has directed El Huracán and Imogen Says Nothing. She is the Director of Public Works at The Public Theater, where her musical adaptation of As You Like It was named one of "The Best Theater of 2017" by The New York Times. Laurie has developed new work with diverse communities ranging from incarcerated women to residents of a Kansas town devastated by a tornado. She creates site-specific work that ranges from a working sawmill in Eureka to the banks of the Los Angeles River. Laurie teaches at universities across the country and serves on the Board of the Latinx Producers Action Network and Latinx Commons, and she is a founding member of The Sol Project.

A RAISIN IN THE SUN
By Lorraine Hansberry
Directed by Carl Cofield

March 13-April 4, 2020
University Theatre, 222 York Street

On the South Side of 1950s Chicago, Lena Younger dreams of using her deceased husband's insurance money to move her family out of their cramped apartment to a better neighborhood. Her son, Walter Lee, Jr., wants to use it instead to set himself up in business; while her daughter, Beneatha, dreams of medical school. In Lorraine Hansberry's groundbreaking, defiantly hopeful drama, an African American family's dreams and conflicts are amplified by external tensions and prejudice in a country on the cusp of change.

A Raisin in the Sun is Yale Rep's 2019-20 Will Power! production. The run includes four 10:15AM performances, March 31-April 3, 2020, available to high school groups. For information on Will Power!, please call 203.432.9734 or email yalerep@yale.edu.

Lorraine Hansberry (1930-1965) is the author of the plays A Raisin in the Sun; The Sign in Sidney Brustein's Window, produced on Broadway in 1964 shortly before her death; and Les Blancs, which premiered posthumously on Broadway in 1970. When A Raisin in the Sun premiered in 1959, it was the first play by an African-American woman to be produced on Broadway. Later that season, Miss Hansberry also became the youngest American playwright, the fifth woman, and the first African-American to win the New York Drama Critics Circle Award when A Raisin in the Sun was named Best Play. In 1961, the film version won a special award at the Cannes Film Festival, and Hansberry was nominated for a Writers Guild Award for her screenplay. To Be Young, Gifted, and Black, an autobiographical portrait in her own words, adapted by her former husband and executor Robert Nemiroff, was the longest running Off-Broadway play on 1969. The author of many articles and essays on literary criticism, racism, sexism, homophobia, world peace, and other social and political issues, her published writings also include The Drinking Gourd, What Use Are Flowers?, and The Movement, a long essay written as text for a photojournalistic treatment of the Civil Rights Movement.

Carl Cofield directed Twelfth Night (Yale Rep); One Night in Miami (Rogue Machine Theater; Denver Center Theatre Company; Los Angeles NAACP Award, Best Director); A Raisin in the Sun (Two River Theater Company); Henry IV Part 2 (Oregon Shakespeare Festival); Disgraced (Denver Center); The Mountaintop (Cleveland Play House); Dutchman (Classical Theatre of Harlem/National Black Theatre); Antigone, The Tempest, and Macbeth (Classical Theatre of Harlem). He was associate director for The White Card by Claudia Rankine, directed by Diane Paulus (American Repertory Theater), and Camp David by Laurence Wright, directed by Molly Smith (Arena Stage); and he directed a reading of Camp David for President and First Lady Carter (The Carter Center). Acting credits include Manhattan Theater Club (Ruined), Berkeley Rep, Alliance Theatre, Arena Stage, The Shakespeare Theater, Intiman Theatre, Actors Theatre of Louisville, Shakespeare Santa Cruz, Milwaukee Rep, Alabama Shakespeare, McCarter Theatre, The Acting Company, The Studio Theatre, and many others. Carl is the Associate Artistic Director of Classical Theatre of Harlem. He teaches at New York University and The New School. Education: M.F.A., Columbia University. carlcofield.com

East Coast Premiere
TESTMATCH
By Kate Attwell
Directed by Margot Bordelon

April 24-May 16, 2020
Yale Repertory Theatre, 1120 Chapel Street
London, today: A rain-delayed women's cricket match between India and England leaves tensions bare. Pent up in the locker room all day, neither side can play nice anymore. Calcutta, near the turn of the 19th Century: Two British imperialists debate the rules of engagement, the problem of women, and the trouble with mosquitoes, as famine ravages East India. An all-female cast takes the stage for this energetic, sharp-witted tale of sport, gender politics, and colonialism, interrogating the present by rethinking the past.

Kate Attwell is a playwright, TV writer, and devised theater maker. She was a member of Ars Nova's PlayGroup, Page 73's writers' group, an EST commissioned artist, a Mabou Mines Resident Artist, and a member of The Public Theater's Devised Theater Working Group. Recently her plays have been developed at Playwrights Horizons, A.C.T., Portland Center Stage, New York Theatre Workshop, and The Bushwick Starr. Previous shows have been seen at: REDCAT Roy and Edna Disney/CalArts Theater (LA), The Public Theater (Under the Radar, 2016), JACK Arts, La MaMa E.T.C., Dixon Place, Movement Research at Judson Church, BRIC, BAM (Everybooty), The Prelude Festival (CUNY), The Segal Center (Festival of Performance & Film), and The Wassaic Project. She holds a B.A. in Performance from The University of Bristol in the UK and an M.F.A. from Yale School of Drama.

Margot Bordelon is a New York-based director who specializes in new work. Yale Rep: peerless by Jiehae Park. Off-Broadway and New York credits include Do You Feel Anger? (Vineyard Theatre), Eddie and Dave (Atlantic Theater Company), Plot Points in Our Sexual Development (LCT3), Too Heavy for Your Pocket (Roundabout Underground), The Pen (Premieres NYC), A Delicate Ship (Playwrights Realm), Still (Juilliard), Wilder Gone (Clubbed Thumb), The Last Class: A Jazzercize Play (DODO). Margot has directed productions regionally at ACT Seattle, Actors Theatre of Louisville, Alliance Theatre, American Theater Company, Marin Theater Company, and Steppenwolf. She has developed work at Ars Nova, Berkeley Rep, Cherry Lane, The Lark, Ma-Yi, MTC, New Dramatists, NYTW, P73, Playwrights Horizons, Portland Center Stage, Primary Stages, The Public, PWC, Rattlestick, the Wilma, and Woolly Mammoth. Upcoming: Something Clean (Roundabout Underground), You Lost Me (Denver Center), ...what the end will be(Roundabout). B.F.A., Cornish College of the Arts; M.F.A., Yale School of Drama.

ABOUT Yale Repertory Theatre

Yale Repertory Theatre, the internationally celebrated professional theatre in residence at Yale School of Drama, has championed new work since 1966, producing well over 100 premieres-including two Pulitzer Prize winners and four other nominated finalists-by emerging and established playwrights. Seventeen Yale Rep productions have advanced to Broadway, garnering more than 40 Tony Award nominations and ten Tony Awards. Yale Rep is also the recipient of the Tony Award for Outstanding Regional Theatre.

Established in 2008, Yale's Binger Center for New Theatre has distinguished itself as one of the nation's most robust and innovative new play programs. To date, the Binger Center has supported the work of more than 50 commissioned artists and underwritten the world premieres and subsequent productions of 35 new plays and musicals at Yale Rep and theatres across the country-including next season's Girls by Branden Jacobs-Jenkins, The Plot by Will Eno, Manahatta by Mary Kathryn Nagle, and Testmatch by Kate Attwell.

Yale Repertory Theatre offers a variety of subscription packages, starting at $10 per ticket for students, $30 per ticket for Yale faculty and staff members, and $33 per ticket for the general public.

Subscriptions are available online at yalerep.org, by phone at (203) 432-1234, and in person at the Yale Rep Box Office (1120 Chapel Street). Individual and group tickets for the entire season will go on sale on August 26.

Yale Repertory Theatre is supported in part by the Connecticut Office of the Arts.