Pantochino Teen Theatre BUBBLE BOY THE MUSICAL Adds Performance In Milford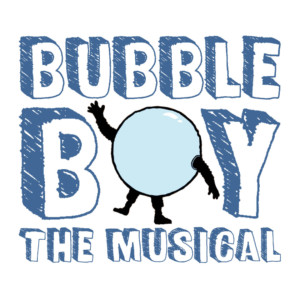 Pantochino Teen Theatre has added an additional performance of it's upcoming "Bubble Boy, The Musical" at the MAC (Milford Arts Council) in Downtown Milford. An 8pm performance has been added for Saturday, February 23rd by popular demand.
"Bubble Boy, The Musical" is based on the film starring Jake Gyllenhaal by Cinco Paul ("Despicable Me") and Ken Daurio. Paul and Daurio have written the book to the musical stage version with music and lyrics by Cinco Paul. Pantochino Teen Theatre's production features twenty-five local young actors age 12 to 18 years old in a production sponsored by Dream Vacations and the Devon Rotary.
As in the film, "Bubble Boy, The Musical" tells the story of Jimmy Livingston, a boy born without immunities who is forced to live in a plastic bubble room. When he grows older he meets and falls in love with Chloe, the girl next door. When she announces her marriage to Mark in Niagara Falls, Jimmy builds a bubble suit and journeys cross-country to stop the wedding and profess his love. Along the way he is pursued by his parents, a cult, a biker gang, and ice cream vendor. Thematically, the musical explores personal 'bubbles' and the desire to break free.
Of the show, composer Stephen Schwartz noted "Bubble Boy is one of the cleverest, funniest and most endearing musicals I've seen in a long time."
"We're so excited to share this sparkling, funny and moving musical with our Teen Theatre actors," said director Bert Bernardi. "We're not surprised the demand for tickets has called for an additional performance-the program is popular and the work of these young actors is exemplary," he added.
The musical is produced through special arrangements with Dramatists Play Service, New York City.
Pantochino Teen Theatre allows young actors the opportunity to work with professional directors and designers outside the academic setting, on a schedule matching that of professional theatre companies. "Bubble Boy, The Musical" has been cast, learned and rehearsed in an immersive ten rehearsals. Bernardi directs the show with Justin Rugg as musical director and Becki Walter, choreographer. The design team includes Jimmy Johansmeyer (costumes), David Sexton (lighting), Von Del Mar (sets) and Sara Brown (sound).
The cast includes young actors from Milford, Cromwell, Fairfield, Stratford, Shelton, Bethany, Trumbull, Orange and Durham.
Performances of "Bubble Boy, The Musical" are Saturday, February 23 at 5:30 & 8pm and Sunday, February 24 at 2pm. All tickets are $10. and available online at www.pantochino.com.
More Hot Stories For You