MOMIX Returns To The Warner Theatre This January
This Washington, CT-based, internationally acclaimed dance company has been performing at the Warner Theatre for over 25 years.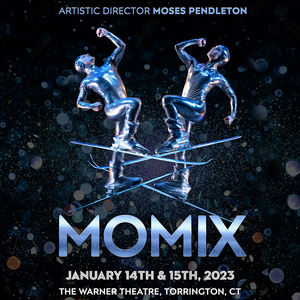 MOMIX returns to the Warner Theatre on Saturday, January 14 at 8 pm & Sunday, January 15 at 2 pm performing a mix of new works, and audience favorites.
Moses Pendleton, Artistic Director of MOMIX, co-founded the ground-breaking Pilobolus Dance Theatre in 1971, and after half a century, still hasn't come close to running out of innovative visions for the human body on stage.
This Washington, CT-based, internationally acclaimed dance company has been performing at the Warner Theatre for over 25 years.
"We love performing at the Warner. We use it as a testing ground to explore new ideas, premiere new works, and gather feedback from our friends in the local community before hitting the world stage. Almost all of our new works are seen at the Warner first" says Moses Pendleton, Artistic Director.
Following an 18-month pandemic shutdown, MOMIX has spent the past year touring extensively in France, Italy, Holland, Israel, and the U.S. "We are so happy to be touring again, and are thrilled to return to our hometown theatre here in the Litchfield Hills" says Associate Director, Cynthia Quinn.
In an endless search for another gravity, MOMIX combines surprising physicality, riveting music, creative subject matter, and transformative use of props, costumes, lighting & projections to create an entertaining multimedia experience that will surprise, enchant, and astonish.
Tickets are on sale to Warner supporters Tuesday, November 15 at 12 pm, and to the general public on Friday, November 18 at 10 am. For more information, visit warnertheatre.org or call (860) 489-7180.
More Hot Stories For You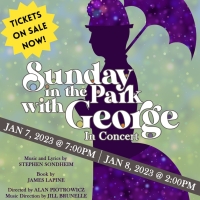 Complete Cast Announced For SUNDAY IN THE PARK WITH GEORGE: IN CONCERT Presented by Brief Cameo Productions

December 1, 2022

Brief Cameo Productions has announced final casting for its upcoming production of Sunday in the Park with George: In Concert, Stephen Sondheim and James Lapine's Pulitzer Prize-winning exploration of the legacies we leave through children and art.
---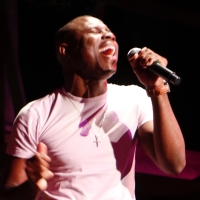 Singers Invited To Register For WAKEFIELD IDOL At Contemporary Theater Company

November 30, 2022

Every year mechanics, students, salespeople, nurses, and more take the stage at the Contemporary Theater Company for Wakefield Idol, the theater's annual singing competition.
---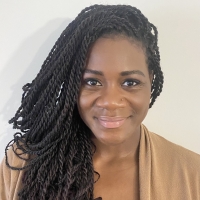 Westport Country Playhouse Names Erika K. Wesley As Director Of Equity, Diversity, And Inclusion

November 30, 2022

Westport Country Playhouse has named Erika K. Wesley to a new, full-time position titled director of equity, diversity, and inclusion (EDI). She will provide strategic and operational leadership of all EDI policies, programs, training, and practices for the Playhouse.
---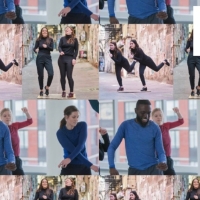 SYREN Modern Dance Announce 20-City Tour For 20th Anniversary

November 30, 2022

SYREN Modern Dance, New York City based company co-founded by Lynn Peterson and Kate Sutter, will share a split bill with kamrDANCE on December 2, 2022 at 6:30pm & 8:30pm at Arts on Site, Studio 3R, 12 St. Mark's Place, NYC.
---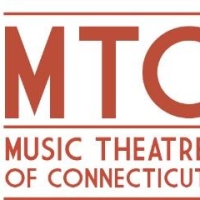 Music Theatre of Connecticut To Present HOLIDAY ON BROADWAY

November 29, 2022

Music Theatre of Connecticut MainStage, Fairfield County's professional award-winning theatre company continues their 36th MainStage Season with a cabaret series entitled, Holiday on Broadway.
---