Photo Flash: A First Look at Tantrum Theater's Reimagined CAROLINE, OR CHANGE
Tantrum Theater presents a new Equity production of Tony Kushner and Jeanine Tesori's Tony Award-nominated Caroline, or Change. Directed by Robert Barry Fleming, Caroline, or Change began preview performances July 5, 2017 and officially opened on July 7, 2017 at the Abbey Theater in Dublin, OH. This is a limited engagement thru July 22, 2017.
Leading a 16-member cast in the poignant title role is Christina Acosta Robinson, making her Tantrum debut with credits at the Hartford Stage Company, the Oregon Shakespeare Festival and Yale Repertory Theatre among others. Joining her is Ken Robinson (the Dryer/the Bus), whose Broadway credits include the Tony Award-winning revival of "The Color Purple," "Memphis" and "Baby It's You!" In the role of Noah Gellman is Joshua Turchin, who twice appeared in the national Broadway tour of "A Christmas Story, the Musical." Other Broadway veterans in the cast include Loni Ackerman (Grandma Gellman), best known for her performances as Grizabella in "Cats" and Eva Perón in "Evita"; Stanley Bahorek (Stuart Gellman), a Worthington native who returns to Central Ohio after performances in "The 25th Annual Putnam County Spelling Bee," "Amazing Grace," "West Side Story" at Carnegie Hall and Netflix's "Master of None"; and Gordon Stanley (Mr. Stopnick), a member of seven original Broadway casts including of "Joseph and the Amazing Technicolor Dreamcoat," "Beauty and the Beast," "Ragtime" and the first Roundabout revival of "Cabaret."
In the role of Emmie Thibodeaux is AriAnna Hanson, a recent graduate of the American Musical Dramatic Academy and winner of the Apollo Theatre's Amateur Night. Portraying Dotty Moffett/Radio #1 is Cleveland-based Colleen Longshaw, whose performance credits include work with the Cleveland Play House, New York Music Theatre Festival, Porthouse Theatre and the national tour of NETworks' "Kiss Me, Kate." She is joined by Mariah Burks (the Moon/Radio #1), Alaina Kai (Radio #2), and Nicole Sumlin (the Washing Machine). Rose Stopnick Gellman is played by Amy Blackman, Grandpa Gellman is performed by Howard Elson, with the younger Thibodeaux children played by Easton Sumlin and Antonio Watson. BranDon Adams serves as musical director.
The production's creative team also Scenic Designer Jason Ardizzone-West, Costume Designer Lex Liang, Lighting Designer Michael Lincoln, Sound Designer Jane Shaw, Dramaturg Matt Cornish, and assistant director is Allison Epperson.
Photo Credit: Jason Ardizzone-West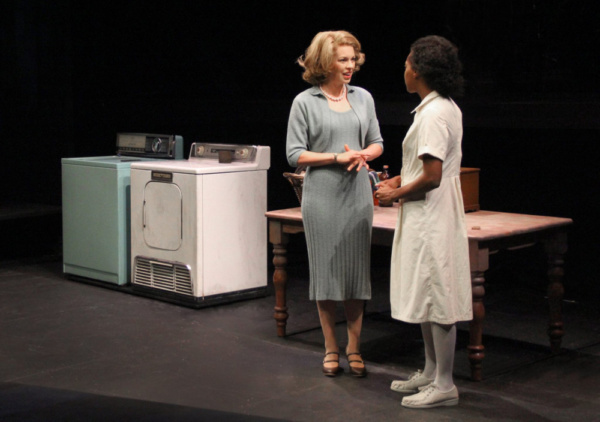 Amy Blackman as Rose Stopnick Gellman Christina Acosta Robinson as Caroline Thibodeaux Photo Credit: Jason Ardizzone-West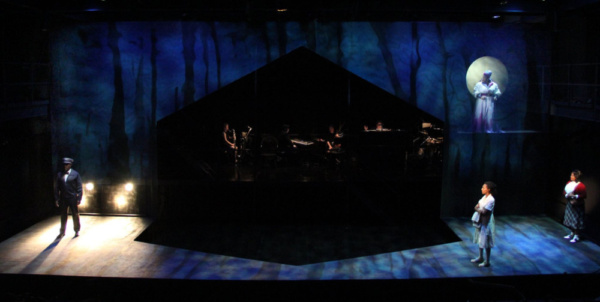 Christina Acosta Robinson as Caroline Thibodeaux Mariah Burks as The Moon Colleen Longshaw as Dotty Moffett Ken Robinson as The Bus Photo Credit: Jason Ardizzone-West

Joshua Turchin as Noah Gellman Stanley Bahorek as Stuart Gellman Christina Acosta Robinson as Caroline Thibodeaux Photo Credit: Jason Ardizzone-West

Joshua Turchin as Noah Gellman Loni Ackerman as Grandma Gellman Stanley Bahorek as Stuart Gellman Amy Blackman as Rose Stopnick Gellman Gordon Stanley as Grandpa Stopnick Colleen Longshaw as Dotty Moffett AriAnna Hanson as Emmie Thibodeaux How

Joshua Turchin as Noah Gellman Photo Credit: Jason Ardizzone-West

Christina Acosta Robinson as Caroline Thibodeaux Nicole Sumlin as The Washing Machine Photo Credit: Jason Ardizzone-West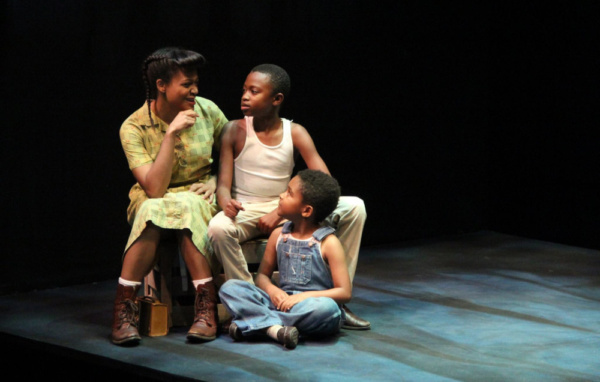 Easton Sumlin as Jackie Thibodeaux Antonio Watson as Joe Thibodeaux AriAnna Hanson as Emmie Thibodeaux Photo Credit: Jason Ardizzone-West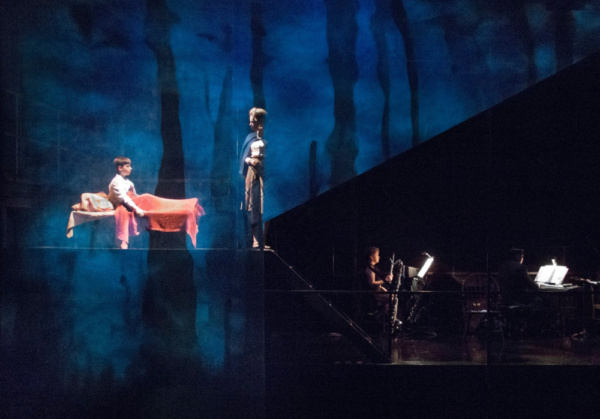 Stanley Bahorek as Stuart Gellman Joshua Turchin as Noah Gellman Photo Credit: Jason Ardizzone-West

Mariah Burks as The Moon Photo Credit: Jason Ardizzone-West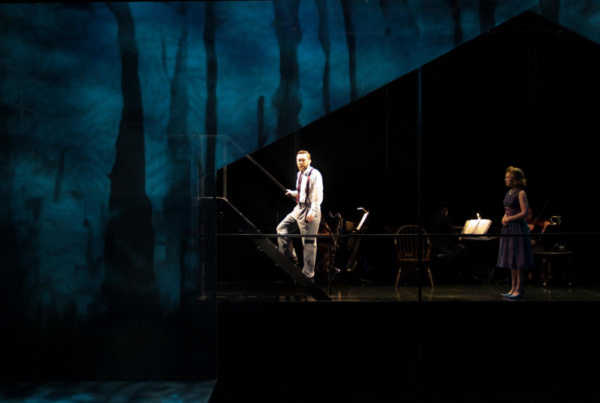 Amy Blackman as Rose Stopnick Gellman Stanley Bahorek as Stuart Gellman Photo Credit: Jason Ardizzone-West

Joshua Turchin as Noah Gellman Photo Credit: Jason Ardizzone-West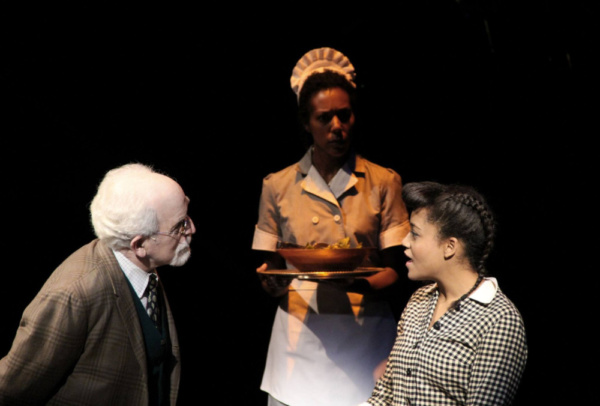 Christina Acosta Robinson as Caroline Thibodeaux AriAnna Hanson as Emmie Thibodeaux Gordon Stanley as Grandpa Stopnick Photo Credit: Jason Ardizzone-West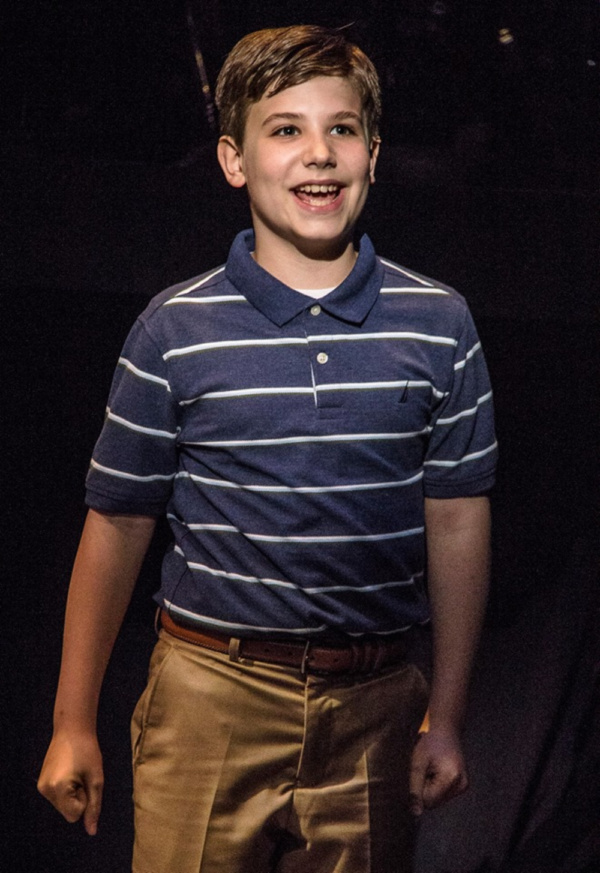 Joshua Turchin as Noah Gellman Photo Credit: Daniel Winters

Easton Sumlin as Jackie Thibodeaux Antonio Watson as Joe Thibodeaux AriAnna Hanson as Emmie Thibodeaux Photo Credit: Daniel Winters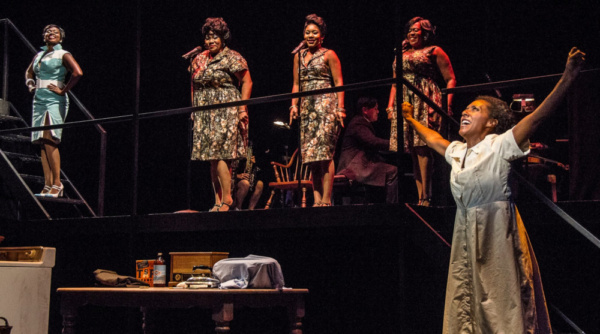 Nicole Sumlin as The Washing Machine Mariah Burks as Radio #1 Alaina Kai as Radio #2 Colleen Longshaw as Radio #3 Christina Acosta Robinson as Caroline Thibodeaux Photo Credit: Daniel Winters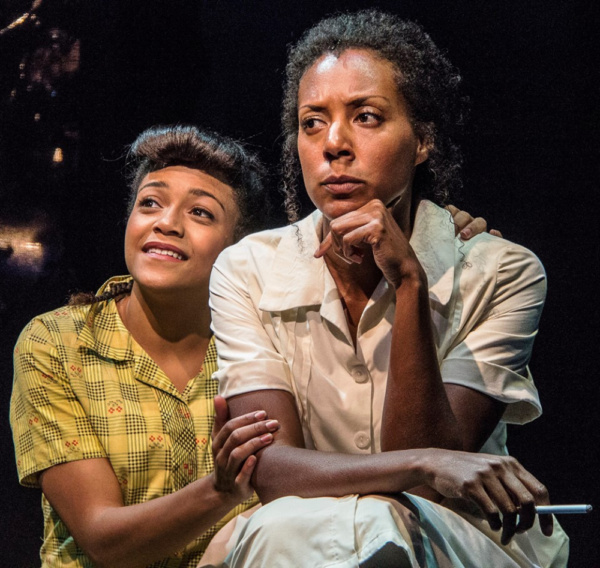 Christina Acosta Robinson as Caroline Thibodeaux AriAnna Hanson as Emmie Thibodeaux Photo Credit: Daniel Winters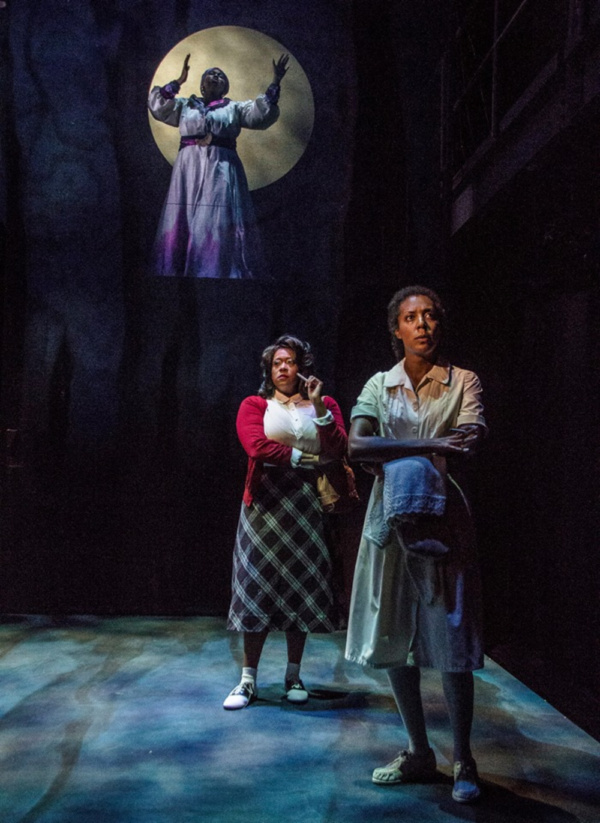 Christina Acosta Robinson as Caroline Thibodeaux Mariah Burks as The Moon Colleen Longshaw as Dotty Moffett Photo Credit: Daniel Winters

Howard Elson as Grandpa Gellman Joshua Turchin as Noah Gellman Gordon Stanley as Grandpa Stopnick Photo Credit: Daniel Winters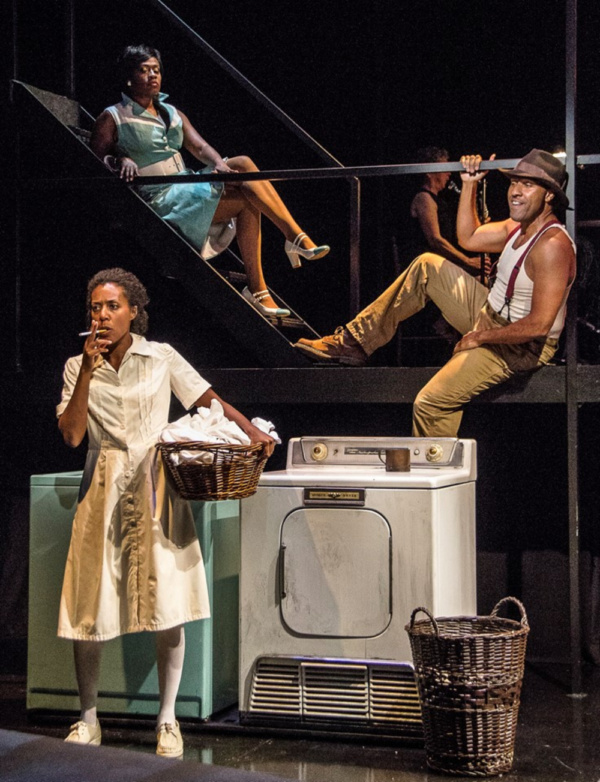 Ken Robinson as The Dryer Nicole Sumlin as The Washing Machine Christina Acosta Robinson as Caroline Thibodeaux Photo Credit: Daniel Winters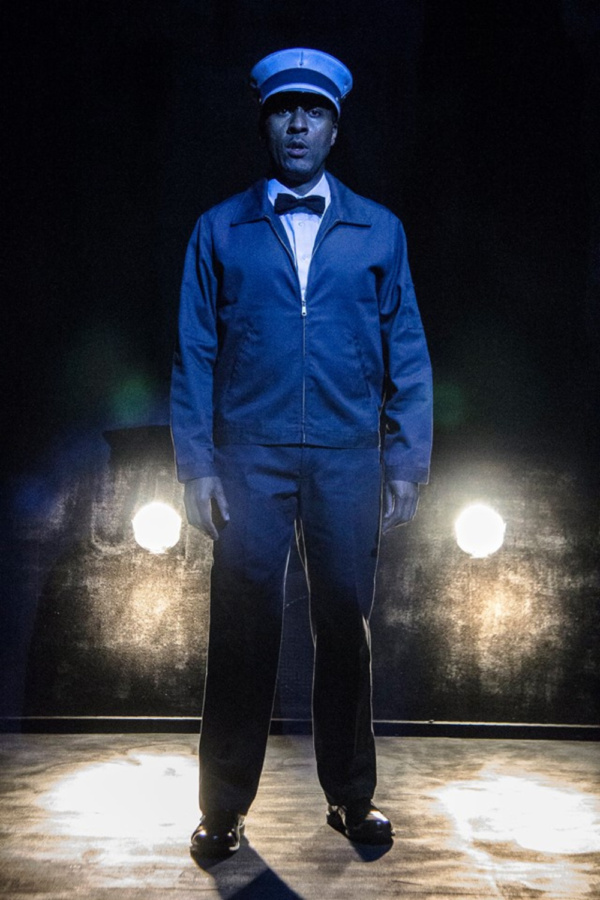 Ken Robinson as The Bus Photo Credit: Daniel Winters