Photos: First Look at Gallery Players' LES MIS
Les Miserables, directed by David Bahgat, is performing at Gallery Players, 1125 College Ave, Columbus, Ohio 43209. Performances on March 14th, 21st & 28th @ 8pm, March 15th, 22nd & 29th @ 2:30 pm, and March 19th & 26th @ 7:30 pm.
Check out a first look below!
The cast includes: Jean Valjean - Tim Browning, Javert - Scott Green, Fantine - Melissa Muguruza, Marius - Elisha Beachy, Cosette - Amy Rittberger, Eponine - Madeline Bolzenius, Thernardier - Mark Schuliger, Madame Thenardier - Mary Elizabeth Sink, Enjolras - Jay Rittberger, Young Cosette - Sigal Judd, Violet Hicks, Gavroche - Yaakov Newman. Male Ensemble: Bill Hafner, Stewart Bender, Jon Schelb, Phil Wells, Emerson Elias, Kevin Doll, Ryan Kopycinski, Asa Cormier, Aaron Shatz, Derryck J Menard, Justin LaBelle, Rick Cohen. Female Ensemble: Wendy Cohen, Karla Kruse, Susan Gellman, Amy Silver Judd, Alix Keil, Rosie Kalef, Elisabeth Tate, Nancy Skaggs, Jennifer Myers, Sarah Santilli, Cathy Kleszczelski, Denae Sullivan.
Set in early 19th-century France, it is the story of Jean Valjean, a French peasant, and his quest for redemption after serving nineteen years in jail for having stolen a loaf of bread for his sister's starving child. Valjean decides to break his parole and start his life anew after a kindly bishop inspires him by a tremendous act of mercy, but he is relentlessly tracked down by a police inspector named Javert. Along the way, Valjean and a slew of characters are swept into a revolutionary period in France, where a group of young idealists make their last stand at a street barricade.
For tickets/information, call (614) 231-2731 or visit http://columbusjcc.org/cultural-arts/gallery-players/
Photo Credit: Jerri Shafer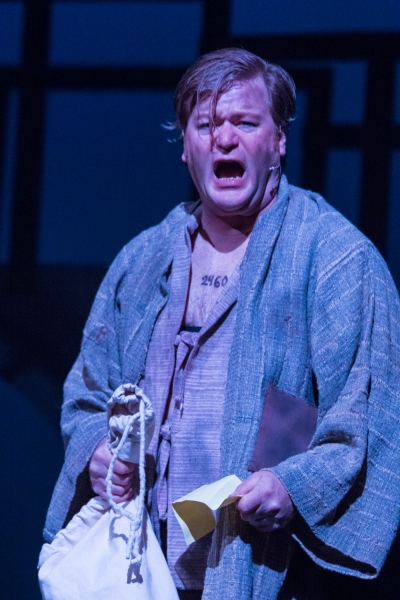 Gallery Players' Les Mis

Gallery Players' Les Mis
Gallery Players' Les Mis

Gallery Players' Les Mis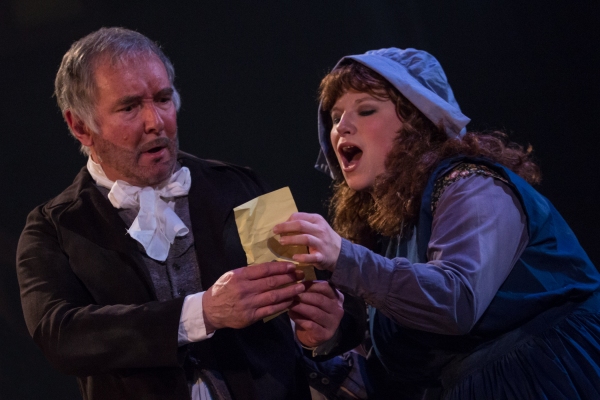 Gallery Players' Les Mis

Gallery Players' Les Mis

Gallery Players' Les Mis