Victory Gardens Theater And The Illinois Holocaust Museum Announce Season-wide Partnership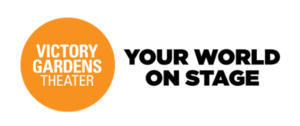 Victory Gardens Theater and Illinois Holocaust Museum & Education Center (IHMEC) announce an innovative programming partnership to further their shared goals of combating hatred, prejudice, and indifference. Performances will be held at Victory Gardens Theater, 2433 N. Lincoln Avenue, Chicago, while related programs and exhibitions will be held at Illinois Holocaust Museum & Education Center, 9603 Woods Drive, Skokie.
"Both the Museum and Victory Gardens are committed to engaging audiences with stories of historical and contemporary struggles and triumphs. As we explored our partnership, we realized the incredible overlap between the themes in our exhibits and Victory Garden's performances over the coming year. It's thrilling to be able to present a year of thought-provoking programming together says Susan Abrams, CEO of the Illinois Holocaust Museum.
"We're extremely proud to embark on this year-long partnership with the Illinois Holocaust Museum," states Victory Gardens Artistic Director, Chay Yew. "We remain committed to making American Theatre accessible and relevant to all people, igniting civic dialogue on issues of social justice and equity, and creating meaningful societal change especially in these challenging times."
Shoshana Buchholz-Miller, Vice President of Education and Exhibitions at Illinois Holocaust Museum comments, "We hope by bringing together our two arts organizations, we will reach a broad audience to explore timely topics through multiple mediums, inspiring people to be Upstanders, as opposed to bystanders."
Tickets for the 2018-19 Victory Gardens season will be available at the Victory Gardens Box Office, located at 2433 N. Lincoln Avenue, Chicago, 773.871.3000 and www.victorygardens.org. IHMEC members will receive 25% off performances on the following dates: Indecent (September 21 - 27, 2018), Rightlynd (November 9-15, 2018), Pipeline (February 1-7, 2019), Cambodian Rock Band (April 5-11, 2019) and Miriam for President (June 7-13, 2018).
Tickets to the events at IHMEC will be free to Museum members or with paid Museum admissions for nonmembers and will be available for purchase on the Museum's events page at https://www.ilholocaustmuseum.org/. Victory Garden Theater goers will receive 20% off an adult tickets with the use of a promo code.