Token Theatre Announces Inaugural Season - OUR TOWN and More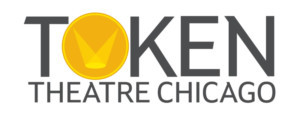 Token Theatre, under the leadership of Artistic Director David Rhee and Managing Director Erik Kaiko with Founding Board Members Stephenie Park and Helen Young, is proud to announce the arrival of Token Theatre and its Inaugural Season: Our Town by Thornton Wilder and a New Play by Artistic Director David Rhee.
Founded by David Rhee and Erik Kaiko in 2017, the mission of Token Theatre is "to assert the presence and significance of Asian American artists as vital to the fabric of American theatre."
Token Theatre is committed to supporting Asian American artists by doing the following: Amplifying Asian American voices and stories about the Asian American experience; creating opportunities for Asian artists on-stage and off-stage; producing classic plays and musicals through an Asian American lens with Asian American artists, as well as developing new work that focuses on the Asian American Experience; proactively inviting new audiences to our theatre; employing technology and new methods of storytelling and communication; encouraging artists to stake new creative territories by pushing Asian American theatre beyond easily identifiable markers using traditional and non-traditional Eastern and Western forms of storytelling; and working to develop, foster and expand Asian American theatre into a major force in the national arts landscape.
Asked about the creation of Token Theatre, Artistic Director David Rhee said:
"On February 14, 2012, The New York Times published an article titled, Why Do Asian-Americans Go Uncast in New York Theater? In it, Patrick Healy writes, 'Over the past five theater seasons Asian-American actors were cast in 2% of the roles in Broadway and major Off Broadway productions...' There it was. Only 2% of the roles in the New York theatre community included actors of Asian descent.
"In my own career as a performer, I was nearly broken on several occasions. I grew fatigued by the constant excuses that theaters threw at me, and I became frustrated by the people in power taking away my humanity by forcing me to play the 'sidekick' or the 'token' in one show after another. Frustrated with running on the endless treadmill of 'Asian' shows, I decided I needed to make a change. It came down to three choices: leave the business all together, keep my mouth shut and take the limited choices of shows that were being offered to me, or write and produce work for the Asian American community. So in 2015, I began my MFA at The Tisch School of the Arts' Dramatic Writing program at New York University, and I slowly saw myself regaining my sense of self by writing my stories.
"While working on my MFA, the phenomenon known as Hamilton burst onto Broadway, and within a single season the rules of the game seemed to change. Producers saw that diversity sells and that people like seeing themselves onstage. There was a paradigm shift in the air.
"Managing Director Erik Kaiko and I both agreed that true change comes when Asian Americans take on leadership roles within the theatre community, and where we make the decisions that forces us to be part of the cultural narrative. We both felt that the Asian American community is generally left out of the diversity dialogue, so what better way to fill that gap than start an Asian American theatre company to produce both classic and new works, embracing technology and Eastern strands of story telling. So began Token Theatre."
Supported by Artistic Associates Cheryl Hamada and Steve Scott, Token Theatre is excited to announce its inaugural season, which includes a transformative spin on Thornton Wilder's classic Our Town and a New Play by Artistic Director David Rhee.
About Our Town, Rhee says:
"In 2001, I traveled to Peterborough, New Hampshire for my first professional acting gig for the summer stock season with the Peterborough Players. Little did I know that Peterborough-where no one locks their doors and people greet one another on the street-was the inspiration for Thorton Wilder's Our Town. I once foolishly made fun of the state's motto: 'Live Free or Die,' and a townsperson admonished me by saying, 'We're here because people were willing to die for your freedom.' Because of moments like this, I see why Wilder was influenced by Peterborough; to this day, they hold onto the dreams that we as Americans believe in. So I can think of no better way to start off our inaugural season than with this quintessential American play, told by our American theatre company in the heart of America, and performed by an all-American cast. This is the story of a community, a country, and a people. This is the story of Token Theatre, and this is Our Town."
To learn more about Token Theatre, please visit www.tokentheatre.net where there is more information about the Inaugural Season, the creation of Token Theatre, the Company, ways to Support Us and Sign-Up for the Token Newsletter.
Company Bios:
David Rhee (Artistic Director). David began his career as an actor after graduating from New York's Circle in the Square Musical Theatre program. Since then he appeared on Broadway in the Tony Award-winning Thoroughly Modern Millie, worked at numerous theatres across America including Chicago's Steppenwolf Theatre, The Goodman Theatre, Lookingglass Theatre, Silk Road Rising, et el., and starred on televison's Law and Order. David returned to school to earn his MFA at Tisch School of the Arts at New York University in Dramatic Writing on full scholarship where he worked with Oskar Eustis at The Public Theater, Pulitzer Prize winner Suzan-Lori Parks, Lucas Hnath, Eduardo Machado, and Kristoffer Diaz. David has also been a guest lecturer at Northwestern University and University of North Carolina at Chapel Hill.
Erik Kaiko (Managing Director) is extremely grateful to work with Token Theatre to provide opportunities for Asian American artists in Chicago. Currently the Marketing Manager at Writers Theatre in Glencoe, he previously served as the Marketing Associate at New York Theatre Workshop where he was involved in a number of exciting productions including the world premiere of folk opera Hadestown, Ivo van Hove's production of Lazarus by David Bowie and Enda Walsh, and Othello directed by Sam Gold, featuring David Oyelowo and Daniel Craig. After studying Theatre and Sociology at Northwestern University, he was an active member of the Chicago theatre community (performing with Marriott Lincolnshire, Chicago Shakespeare Theater, Porchlight Music Theatre and Silk Road Rising, among others) before moving to New York to earn his MFA in Theatre Management and Producing from Columbia University. Erik has been a guest lecturer at Hunter College, and acted as Company Manager for Snug Harbor Productions and General Manager of Invisible Wall Productions in NYC.
Stephenie Park (Board Member) is honored to play a part in Token Theatre's genesis. As an actor, her theatre credits include King of the Yees (Goodman Theatre, Kirk Douglas Theatre), The White Snake (Goodman Theatre, Guthrie Theater, The Old Globe), The Wheel (Steppenwolf), A Work of Art (Chicago Dramatists) and The 25th Annual Putnam County Spelling Bee (Drury Lane Oakbrook), and her TV credits include Chicago Med, Chicago Fire (NBC), Patriot (Amazon), Boss (Starz) and Empire (Fox). She holds degrees from the Wharton School and Harvard Law, and in addition to being an actor, she is an attorney, consultant, and mother of two children.
Helen Young (Board Member) is excited to be a part of and watch Token Theatre grow into an institution that provides amazing opportunities for Asian American artists in Chicago. Helen is an actor and director. Recent works include workshop readings of the one-woman show from SoloChicago's Hello Kitty Must Die (actor), Silk Road Rising's New China Festival play reading series (lead director), Sue Pak's The Fixer (director) for Our Perspectives and Chicago Dramatist play reading series. Other directing and related credits include: Wild Boar (Dir., Silk Road Rising), American Hwangap (Dir., A-Squared/Halcyon), The Audience (Assoc. Dir., TimeLine), Hundred Flowers Project (Asst. Dir., Silk Road Rising) along with readings at Silk Road Rising, TimeLine, Artistic Home, Artemesia, Broken Nose, Polarity Ensemble. As an actor, Helen has worked with SideShow, TimeLine, Goodman, Steppenwolf, Polarity Ensemble, Muse of Fire, Side Project, Stage Left. Helen has also worked in Film and Television and is a member of SAG/AFTRA.