Click Here for More Articles on FOOD & WINE
Sonas Hospitality Co. Announces New Restaurant and New CEO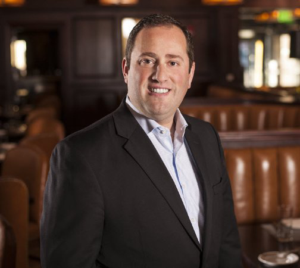 Sonas Hospitality is elated to announce the opening of a new Pete Miller's Steakhouse location coming to Naperville in late October, and the addition of a newly-appointed Chief Executive Officer, Edward Carrella (43). The company is also updating the look of its existing restaurants, including Nevin's Brewing Company in Plainfield (12337 South Rte. 59), the Evanston Pete Miller's Steak and Seafood (1557 Sherman Ave.), The Kerry Piper in Willowbrook (7900 Joliet Rd.) and Muldoon's in Wheaton (133 W. Front St.). The restaurants will be offering new menu choices to give guests elevated dining experiences in the Chicagoland suburbs.
Peter Miller's Naperville, 3032 English Rows, will go into the former site of Tommy Nevin's. Established in 1994, Pete Miller's is a modern-classic that has been serving up the finest steaks and fresh seafood while treating everyone to the country's best live jazz for more than twenty years. The Pete Miller's experience takes guests through the grand days of post-World War II, as live swingin' jazz fills the air while being pampered with exceptional service and feast on aged steaks, chicken, chops, fresh seafood and the world's best wines. Guests will enjoy live jazz performances by various artists and bands seven nights a week, from 5 p.m. to 9 p.m. Sunday through Thursday, and 7 p.m. to 11 p.m. on Friday and Saturday, like its Evanston counterpart. With an intimate private dining room and open patio with bar, the new location will seat 250 people and will be the perfect spot for American contemporary cuisine and great music. Pete Miller's Steakhouse Evanston is also being updated.
"We are excited to evolve our restaurant brands under the new Sonas Hospitality company," said Rohit Sahajpal, Arcadian Partners. "The term sonas is Gaelic, meaning 'well-being,' and with the help of Edward Carrella, we look to positively evolve in the restaurant and hospitality industries. Carrella is a spectacular leader, and his extensive experience will help lead Sonas Hospitality Co. and all of the related brands to continued success throughout the Chicagoland suburbs and beyond."
Carrella comes to Sonas Hospitality Co. as a 23-year veteran of the restaurant and food service industry, having most recently served as the corporate director of restaurants for Marcus Hotels & Resorts for almost seven years. Carrella has been responsible for overseeing restaurants ranging from casual to fine dining establishments. His years of experience will provide Sonas Hospitality's five full-service restaurants with a strong backbone for great service and success. He has also worked in different capacities for Sullivan's Steakhouse, Grand Lux Café, House of Blues and Lettuce Entertain You.
For more information on the grand opening of Pete Miller's Steak and Seafood in Naperville or the other restaurant brands, please visit www.sonashospitality.com.