Photo Flash: Shattered Globe's DOWN AND DIRTY ROMEO & JULIET
Shattered Globe Theatre is launching the second production of its 19th season with DOWN & DIRTY ROMEO & JULIET. The production is currently previewing at selected Chicago locations, such as:
· The Spot, 4437 N. Broadway Ave., on May 5th and May 12th at 7:00 p.m.
· The Bird's Nest, 2500 N. Southport Ave., on May 11th at 7:00p.m.
· Justin's, 3358 N. Southport Avenue on May 15th and May 29th at 7:00p.m.
· John Hancock Observatory, 875 N. Michigan Ave., May 16th at 7:30 p.m.
· Millennium Park, 201 E. Randolph St., on July 17th, 24th and 31st (Time TBD)
The interactive play will have many different performance spaces throughout its run. Audiences may find themselves moving around a park, through the rooms and corridors of a building or even from venue to venue. When the location is a local pub or restaurant - the audience will be encouraged to purchase & consume beverages and food from the venue. If the performance requires the audience to move from location to location, they will be directed by actors and SGT guides through a pre-determined route from location to location. Each production site sets the stage and the actors assemble their own costumes from street clothes. The ensemble cast includes 14 actors who have memorized and rehearsed multiple roles so each performance will be unique. Audience members will have a chance to take part in the performance!
All of the actors have rehearsed their roles and know their lines-but who will get to play the part? At the beginning of each performance the Actors are introduced. Then the voting begins! The audience then votes by applause as to who the lucky actor will be that day! This is an extremely interactive production with the actors working among and with an intimate audience of 30-50 people.
This is Romeo and Juliet as you've never seen it before. Highly accomplished and rehearsed actors will encourage spontaneity and irreverence during the performance. Audience members are encouraged to offer up different props during the performance. As audience members are "encouraged" to play smaller roles - they will be guided by actors and reading from prompt cards.
Other schedule and location details can be found by following the production on Facebook and Twitter as well as the Shattered Globe Theatre's website. Tickets are $18 and are available in advance online at the www.shatteredglobe.org and at the door before each performance.
This production is based on The Factory Hamlet, an idea devised and developed by the Factory Theatre, London.
About Shattered Globe Theatre
Shattered Globe Theatre's mission is to bring global theater home to Chicago. Shattered Globe Theatre seeks to inspire social discourse by raising questions rather than espousing philosophy; to stimulate artistic growth and broaden the perspectives of both the artist and the audience. To this end, Shattered Globe Theatre enriches its ensemble by absorbing and nurturing diverse emerging theatrical talent; engaging its audiences by means of challenging and inventive interaction; and bringing audiences dynamic re-imaginings of classic works and premiere productions that celebrate new voices and innovative viewpoints.
For more information on Shattered Globe, visit www.shatteredglobe.org.
FUNDERS: Alphawood Foundation, the Elizabeth F. Cheney Foundation, the Robert J. & Loretta W. Cooney Foundation, the Richard H. Driehaus Foundation, a CityArts I grant from the Chicago Department of Cultural Affairs, the Gaylord and Dorothy Donnelley Foundation, the Leo S. Guthman Fund, the Illinois Arts Council, the Mid-North Association and Much Shelist.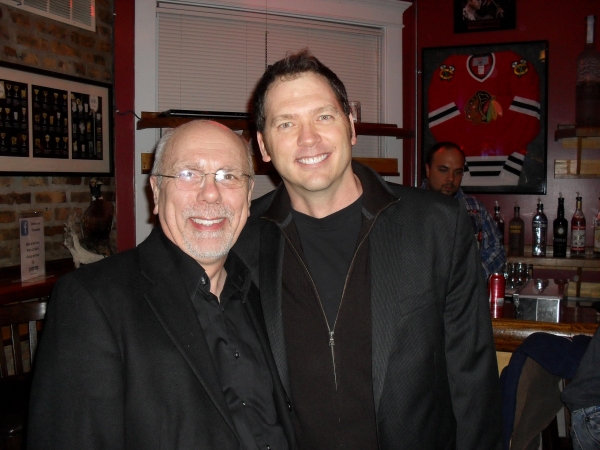 Roger Smart with Brad Woodard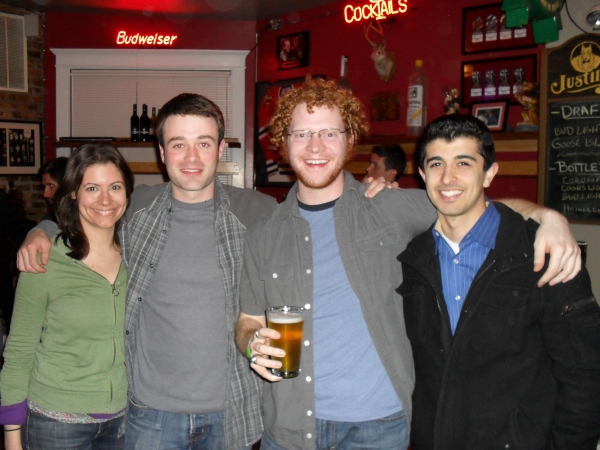 Melissa Nedell, Dan Wilson, Steve Peebles, and Behzad Dabu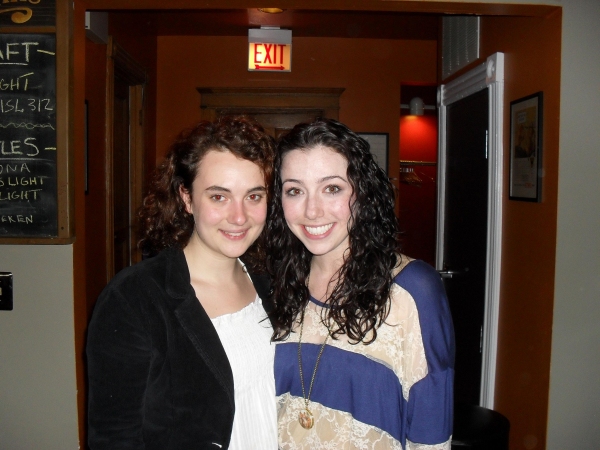 Hilary Williams and Jill Oliver

Levi Holloway and Dion Rice

Angie Shriner and Dan Wilson