Photo Flash: First Look - EAST TEXAS HOT LINKS Extends at Writers Theatre; Eugene Lee to Stop By!
Writers Theatre, under the leadership of Artistic Director Michael Halberstam and Executive Director Kathryn M. Lipuma, announces a one-week extension to the critically-acclaimed production of East Texas Hot Links, written by Eugene Lee and directed by Ron OJ Parson. The show, which started performances on October 19, 2016 now runs through January 29, 2017 in The Gillian Theatre: 325 Tudor Court, Glencoe. BroadwayWorld has a first look at the cast in action below!
On Thursday, January 5, 2017, playwright Eugene Lee will attend the production, which will be followed by a discussion with the playwright and director Ron OJ Parson, moderated by playwright/actor ReGina Taylor. Tickets are available for this performance, though seating is limited.
In the woods of East Texas, the Top 'o the Hill Café offers comfort, solace and companionship for the regulars who come in each night. However, it is the summer of 1955, and times are changing. In the face of oppressive Jim Crow laws, seven strong-willed locals join forces to protect one of their own-until the unthinkable catches them by surprise, changing life at Top 'o the Hill forever.
WT Resident Director Ron OJ Parson, who directed past WT hits The Caretaker and The Old Settler, staged a critically acclaimed and deeply impactful production of Eugene Lee's riveting play for Chicago's Onyx Theatre Ensemble two decades ago. He now revisits this powerful tale of friendship and heroism that remains intensely relevant in today's America.
The cast includes: Tyla Abercrumbie (Charlesetta Simpkins), Willie B. (Adolph), Luce Metrius (Delmus Green), Kelvin Roston Jr. (Roy Moore), Namir Smallwood (XL Dancer), A.C. Smith (Boochie Reed), Antoine Pierre Whitfield (Buckshot) and AlFrEd Wilson (Columbus Frye).
The creative team includes: Jack Magaw (Scenic Designer), Christine Pascual (Costume Designer), Kathy A. Perkins (Lighting Designer), Joshua Horvath (Sound Design), Matt Hawkins) (Fight Director), Scott Dickens (Properties Master) and Reginald Edmund (Dramaturg). Rebecca Pechter is the Stage Manager.
Photo Credit: Michael Brosilow


Tyla Abercrumbie (Charlesetta Simpkins)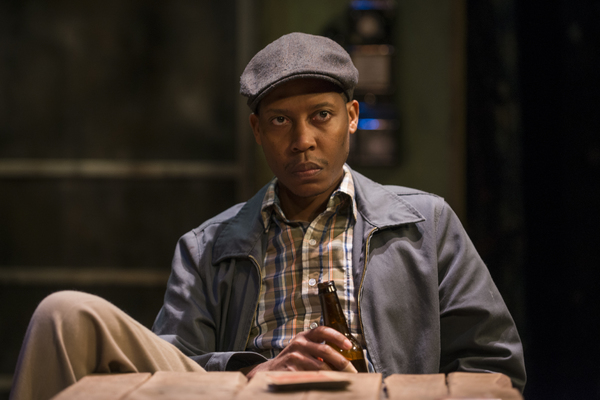 Namir Smallwood (XL Dancer)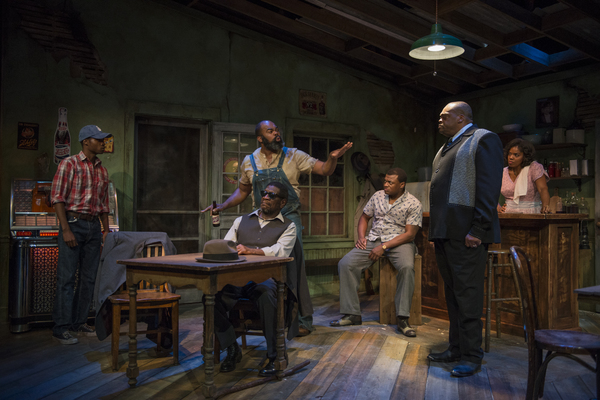 Luce Metrius (Delmus Green), Willie B. (Adolph), Kelvin Roston Jr. (Roy Moore), A.C. Smith (Boochie Reed) and Tyla Abercrumbie (Charlesetta Simpkins)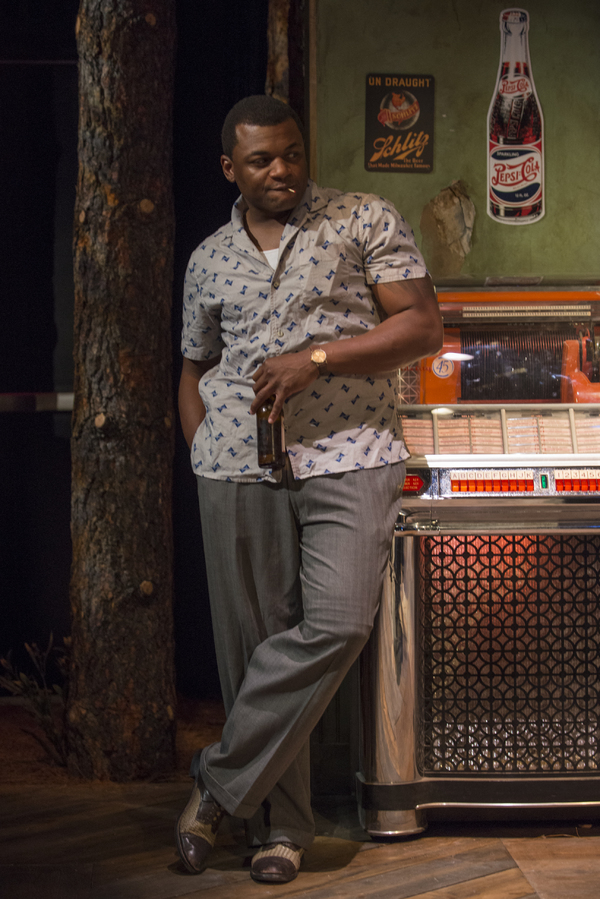 Kelvin Roston Jr. (Roy Moore)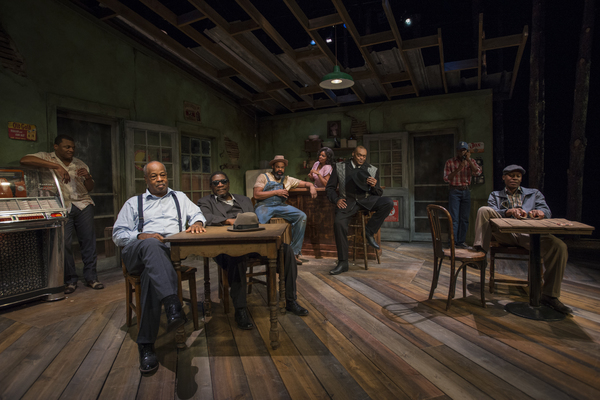 The cast of EAST TEXAS HOT LINKS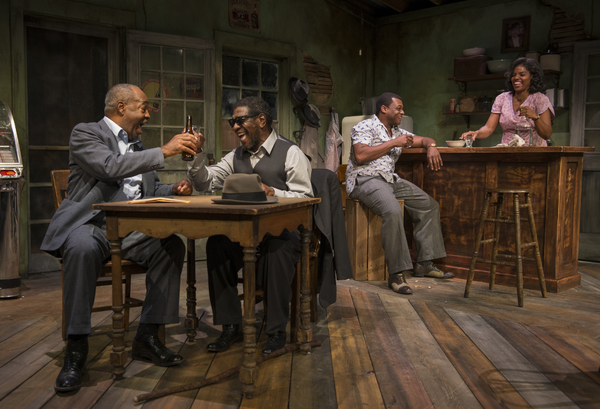 AlFrEd Wilson (Columbus Frye), Willie B. (Adolph), Kelvin Roston Jr. (Roy Moore) and Tyla Abercrumbie (Charlesetta Simpkins)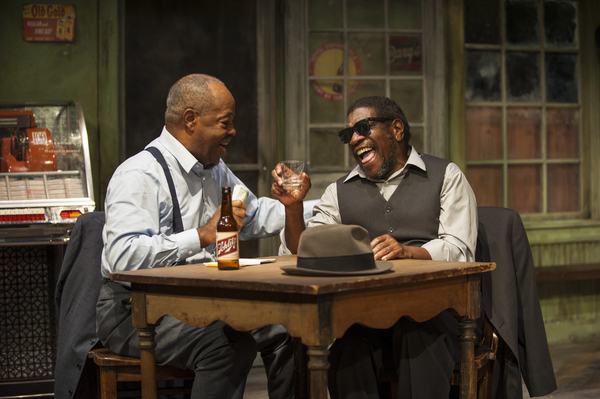 AlFrEd Wilson (Columbus Frye) and Willie B. (Adolph)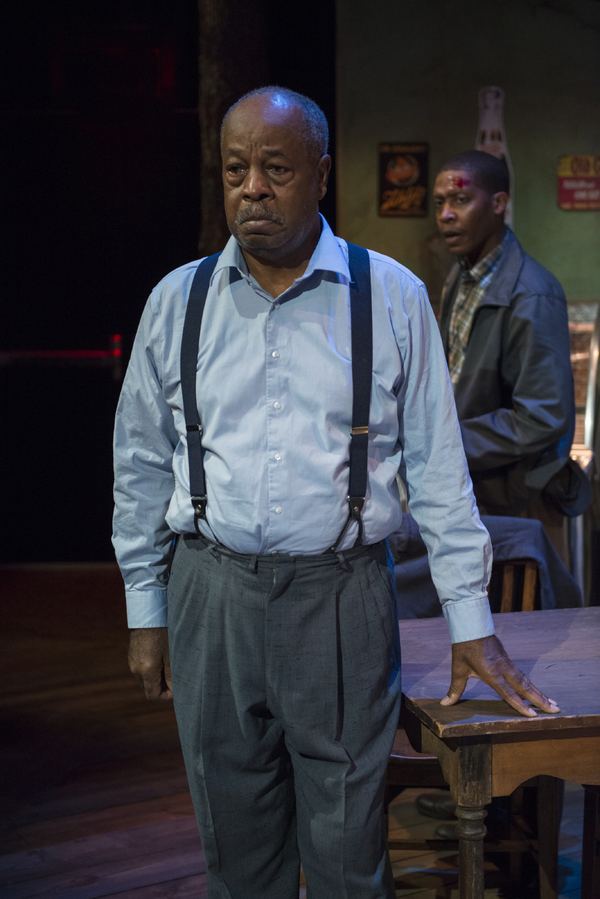 AlFrEd Wilson (Columbus Frye) and Namir Smallwood (XL Dancer)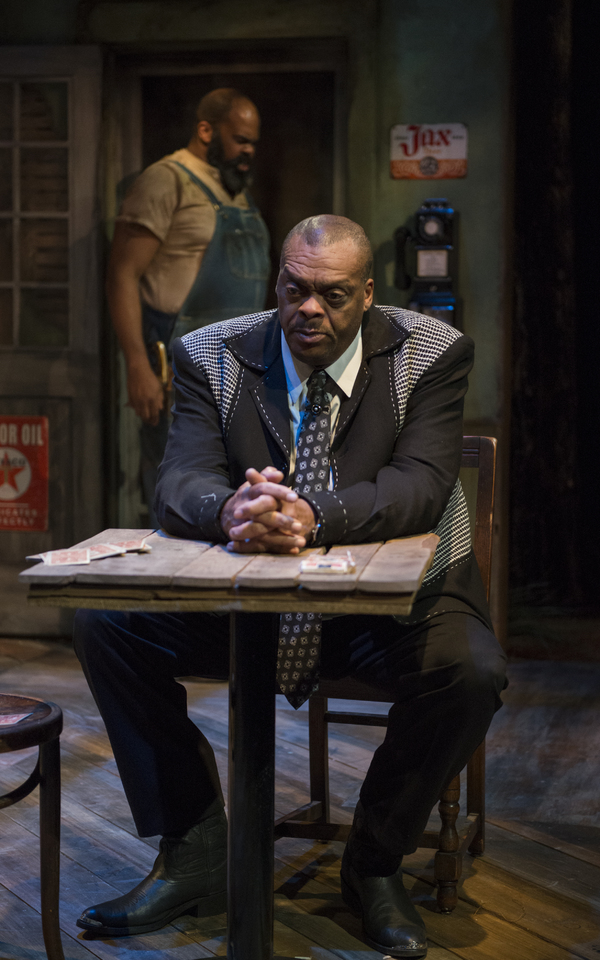 A.C. Smith (Boochie Reed) and Antoine Pierre Whitfield (Buckshot, background)