Photo Flash: Chicago Dramatists' HICKORYDICKORY
Chicago Dramatists, 1105 W. Chicago Avenue, known for producing innovative and award-winning work, is proud to announce a thrilling line-up of World Premieres in 2010-2011. Following a remarkable 2009 season, Chicago Dramatists has had the opportunity to grow its organization and shine the spotlight on its talented playwrights. The new season is no exception as Chicago Dramatists continues to introduce audiences to new work by local playwrights and engage theatre goers in new experiences.
Hickorydickory, by 2009 Wendy Wasserstein Prize winning Resident Playwright Marisa Wegrzyn, will preview May 5, open May 13 and run through June 12, 2011. Chicago Dramatists' Artistic Director Russ Tutterow will direct. Hickorydickory explores what would happen if we all had an internal clock telling us the time of our death. Someone has tinkered with Cari Lee's mortal clock, so she's stuck at 17 for eternity. Now she's the same age as her daughter Dale. But Dale's worried about her own mortal clock the one that tells her the day and time she'll die. Dad's an expert clock-smith, but some timepieces are not meant to be tampered with.
Chicago Dramatists is located just minutes from the Loop at 1105 W. Chicago Avenue, at the 24-hour Chicago Avenue stop of the Blue Line subway, and is just off the Ogden and Augusta exits of the Kennedy Expressway. There is street parking available and free reserved parking with ticket purchase. For more information visit
www.chicagodramatists.org.


Gail Rastorfer and Joanne Dubach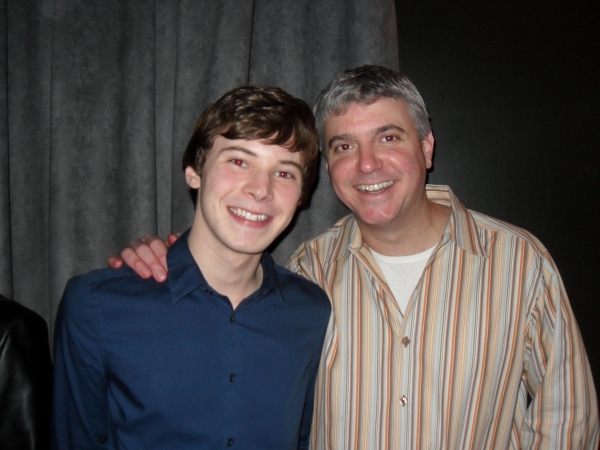 Tyler Ross, Tom Gebbia

Dana Black with Chicago Dramatists Managing Director Brian Loevner

Chicago Dramatists Development Director Cynthia Frahm with Associate Artist Stephen Spencer and Resident Playwright Roger Rueff

Cathlyn Melvin with Marisa Wegrzyn

Joanne Dubach and Kyra Morris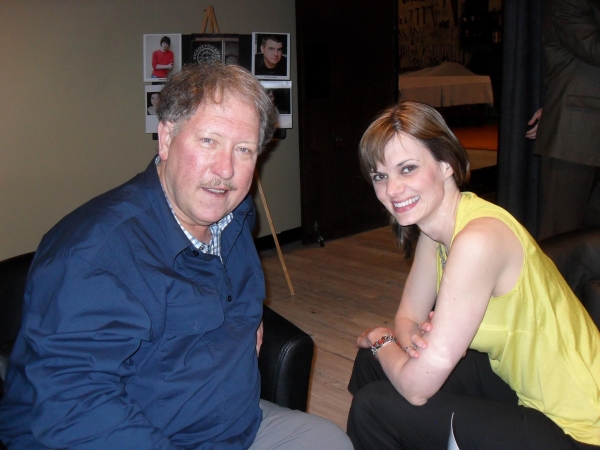 Director Russ Tutterow with actor Gail Rastorfer

Marisa Wegrzyn with her parents Cathy and Bob and Asst. Director Emmi Hilger and Cathlyn Melvin