Kevin Nealon, Sierra Hull and More Coming Up at City Winery Chicago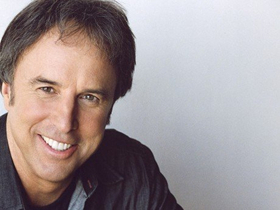 City Winery Chicago, 1200 W. Randolph Street, announces comedy star Kevin Nealon ("Saturday Night Live," "Weeds"), rock legend Doyle Bramhall II and more.
The following shows go on sale to the public on Thursday, December 7 at noon at citywinery.com/chicago.
---
Monday, January 15; 7:30 p.m.
$15/$18/$22/$25
Chicago's high energy World Music funk party band Funkadesi returns to City Winery. Funkadesi's bold and distinctive blend of Caribbean, East Indian, African and funk music is derived from the wildly disparate musical and cultural backgrounds of its ten core members. The six-time winner of The Chicago Music Awards, Funkadesi has been lauded by critics and fans alike, even catching the attention of President Obama who noted, "Funkadesi really knows how to get a crowd going." The band has produced three studio albums to date, with their most recent release Yo Baba in 2008, and continue to tour, growing a fan base and recognition. Funkadesi proudly hails from Chicago, representing the diverse multiethnic communities within the city. What distinguishes Funkadesi as a group is each band member's unique and uncompromised cultural/musical contribution merging to create one unifying sound and vision.
Chicago Jazz Orchestra featuring Sarah Marie Young
Tuesday, January 30; 7:30 p.m.
$15/$18/$22/$25
For more than 35 years, the Chicago Jazz Orchestra has been at the forefront of presenting performances of classic American jazz orchestra repertoire to diverse audiences through reasonably priced programs held at a variety of venues. Always looking for new challenges, both in repertoire and stylistic choices, Jeff Lindberg has infused the Orchestra with a spirit of versatility that has made the group a favorite performer not only in jazz venues, but also for concert settings, receptions, and dances - just about anywhere that exceptional big band music can be presented. The Chicago Jazz Orchestra is Chicago's oldest professional jazz orchestra in continuous operation and one of the oldest jazz repertory orchestras in the country.
Sarah Marie Young is an award-winning singer, songwriter and musician. She was a semi-finalist in the 2010 Thelonious Monk Competition and the winner of the 2011 Montreux Voice Competition judged by Quincy Jones, from which she recorded her first full length album Too Many Februaries at Balik Farm Studios in Switzerland and performed it at The Montreux Jazz Festival in 2012. In 2014, Young released and toured Europe with her second album, Little Candy Heart. Young's latest album Recess was released in April 2016.
Wednesday, February 14; 6:30 p.m. & 9:00 p.m.
$22/$25/$28/$32
A fresh American-country artist, Brandy Clark got her start in the genre as a songwriter, contributing hits to some of the biggest names in the business. As a writer, Clark had penned music for names such as Reba McEntire, LeAnn Rimes, Billy Currington, Darius Rucker, Kacey Musgraves and more. The Band Perry brought Clark her first No. 1 single with "Better Dig Two," followed shortly after by another No. 1 in "Mama's Broken Heart," cut by Miranda Lambert. It wasn't until 2013, with the release of Clark's first solo album, 12 Stories, that she was able to sing her own material. The album received wide critical acclaim, earning Clark a performance on "The Late Show with David Letterman" and two 2015 Grammy nominations, including Best Country Album and Best New Artist. Her most recent release in 2016, Big Day in a Small Town, featured eleven original songs, with a collaboration by Kacey Musgraves; the album earned Clark another round of Grammy nominations in 2017, for Best Country Solo Performance and Best Country Album. Clark embarks on a 2018 US tour with a stop at City Winery Chicago.
Tuesday, February 20
$18/$22/$25/$28
Paris-based sound designer, singer, songwriter, composer, producer and engineer Keren Ann Zeidel has built a career from her international roots, drawing on her Russian-Israeli and Dutch heritage to build a collection of work which inspires fans from across the world. Zeidel has released six solo records and her songs have been performed by internationally acclaimed artists, including Henri Salvador, Jane Birkin, Francoise Hardy, Rosa Passos, Jacky Terasson, Emmanuelle Seigner and Benjamin Biolay. Zeidel has also worked on several film soundtracks, including those for Thelma, Louise et Chantal, and Yossi, as well as on the theater score for the stage adaption of David Grossman's Falling out of Time, and collaborated with Icelandic musician Bardi Johansson on an opera, Red Waters. Zeidel released her most recent album, You're Gonna Get Love, in 2016.
Sierra Hull with Scott Mulvahill
Wednesday, February 28
$15/$18/$22/$25
26-year-old musician Sierra Hull has a career that's already spanned more than a decade. She was given her first mandolin at age eight. By age 11, Alison Krauss had called with an invitation to the Opry stage; by 13, Hull signed a record deal with Rounder Records, followed by the release of her first album, Angel Mountain, at the age of 16. Hull has also played the White House, Carnegie Hall (twice), the Kennedy Center, and traveled around the world sharing her music. Upon embarking for college, Berklee College of Music gave Hull the school's most prestigious award, the Presidential Scholarship, a first for a bluegrass musician. Hull has recorded four studio albums since 2002, the most recent of which, Weighted Mind, earned her a 2017 Grammy nomination for Best Folk Album.
Scott Muvahill has released three albums to date, building on a career in music that is both dedicated and groundbreaking, with honors from the International Songwriting Competition, John Lennon Songwriting Contest and American Songwriter Magazine's 30th Anniversary Contest. Mulvahill has shared the stage with some of the greatest artists of modern music - Ricky Skaggs, Alison Krauss, Barry Gibb of the BeeGees, Bruce Hornsby, Brad Paisley, Peter Frampton, Steven Curtis Chapman, Emmylou Harris and many more. Mulvahill is a full-time member of Ricky Skaggs's band Kentucky Thunder, a position he's held for three years.
Thursday, March 1
$25/$35/$38/$42/$45
A left-handed guitar player who plays a right-handed strung guitar flipped upside-down, Doyle Bramhall II stands as one of the most distinctive vocalists, guitarists, composers and producers in contemporary music. Eric Clapton, with whom Bramhall II has collaborated for more than a decade, cites him as one of the most gifted guitar players he has ever encountered.
In addition to his work with Clapton, Bramhall is an in-demand composer, guitarist and producer. He enjoys high profile collaborations with a broad range of other major artists, including Elton John, Gary Clark, Jr., Gregg Allman, Dr. John, Robert Randolph, Allen Toussaint, Erykah Badu and Sheryl Crow, whom he produced and composed songs for on 100 Miles from Memphis (2011). In 2015, he teamed with ace guitarist Derek Trucks in the Tedeschi Trucks Band. Bramhall's songs and guitar playing have appeared on each of the three critically acclaimed Tedeschi Trucks Band albums issued to date. In 2016, Bramhall released his most recent record, Rich Man, his first solo album since 2001, featuring twelve original songs and a collaboration with vocalist Norah Jones.
Friday, April 20; 8:00 p.m.
Saturday, April 21; 5:00 p.m. & 8:00 p.m.
$40/$45/$50/$55
Best known as one of the longest-running cast members in the history of "Saturday Night Live" and his role in the hit TV series, "Weeds," Kevin Nealon has established himself as one of the premier television, theatrical and stand-up comedians of his generation. Nealon was a member of the "Saturday Night Live" cast from 1986 to 1995, contributing original work to 174 episodes over the course of several seasons. After leaving "Saturday Night Live," Nealon appeared in several roles in various films and tv shows, including Daddy Day Care, "Curb Your Enthusiasm," and three seasons of "Still Standing." One of his best-known works, Nealon starred in one of the lead roles of the cast of the hit Showtime series, "Weeds," until the series finale in 2012. Drawing on his success as a comedy writer Nealon embarked on a stand-up comedy career, touring nationally, and produces his own YouTube Web Series, "Hiking With Kevin."
City Winery also announces Chris Stamey opens for Alejandro Escovedo from Jan. 25-27.
---
All City Winery events are open to all ages and start at 8 p.m., unless noted. Tickets go on sale to the general public on December 7 at noon. Only members of City Winery Chicago's signature VinoFile program have access to ticket sales today in addition to receiving: a waiver of ticket service fees; free valet parking; Restaurant Loyalty Rewards, such as a free pair of VIP concert tickets for every $500 spent on food & beverage in the restaurant; exclusive membership-only events; and access to the proprietary City Winery Virtual Sommelier, which helps make suggestions for wines one might enjoy based on past consumption at the venue.
Funkadesi, The Chicago Jazz Orchestra, Sarah Marie Young, Brandy Clark, Keren Ann, Sierra Hull, Scott Mulvahill, Doyle Bramhall ll, and Kevin Nealon join a diverse mix of the most respected names in pop, rock, jazz, blues, world music, theater, dance, spoken word and comedy presented at City Winery Chicago, including previously announced headliners and supporting acts: Marc Roberge of O.A.R. (Dec. 5, 7 & 9:30pm); Joe Pug with Juanita Stein (Dec. 6); Shemekia Copeland with Cash Box Kings (Dec. 9); Mihali (Dec. 9, 11:30pm); Chicago Philharmonic Brunch - FairyTale Noël (Dec. 10, 12pm); Los Lobos with Matt Andersen (Dec. 10-11); Los Lobos with Future Stuff (Dec. 12-13); Dwele (Dec. 14, 7 & 9pm); Tab Benoit with Eric Johanson (Dec. 16); The Empty Pockets with Nate Jones (Dec. 17, 7pm); Kris Allen with Marie Miller (Dec. 18); Bebel Gilberto (Dec. 19-20); Avery*Sunshine (Dec. 21, 7 & 9:30pm); Michael McDermott with Heather Horton (Dec. 22); Michael McDermott (Dec. 23, 5 & 8pm); Christmas for the Jews (Dec. 25); Poi Dog Pondering (Dec. 26-30); BoDeans (Dec. 31, 7:30 & 11pm; Jan. 1, 5 & 8pm); Steve Forbert (Jan. 3); Bilal (Jan 4-5); Talib Kweli with K'Valentine (Jan. 6, 7 & 10pm); Amy Black presents The Music of Memphis & Muscle Shoals (Jan. 7, 7pm); Steve Earle (Jan. 8-9 & Feb. 12-13); Tom Cochrane (Jan. 10); Flobots (Jan. 11); Freddy Jones Band with The Nadas (Jan. 12-13); Tracy Nelson & The Bel Airs (Jan. 16); Davina & the Vagabonds (Jan. 17); Sandra Antongiorgi with ¡ESSO! Afrojam Funkbeat, Pecados de Maria, DJ Cqqchifruit (Jan. 18, 6:30pm); Eric Benét (Jan. 19, 7 & 10pm); Lee Ann Womack (Jan. 20-21); Alejandro Escovedo (Jan. 25-27); The Four C Notes (Jan. 28, 3pm); The Posies (Jan. 31); Justin Townes Earle (Feb. 2-3); Judy Collins (Feb. 4, 5 & 8pm); Melanie Fiona (Feb. 7, 7pm); Tortured Soul (Feb. 8); 10,000 Maniacs (Feb. 9, 7:30 & 10pm; Feb. 10, 5 & 8pm); JD Souther (Feb. 11); Cyrille Aimee (Feb. 15); Kindred the Family Soul (Feb. 16, 7 & 10pm); The Birdland All-Stars featuring Tommy Igoe (Feb. 21); Syleena Johnson (Feb. 23, 7 & 10pm); Sergio Mendes (Feb. 25, 5 & 8PM); Alan Doyle (Mar. 2); Brad Williams (Mar. 4); Joanne Shaw Taylor (Mar. 6); Howard Jones (Mar. 8); Tom Papa (Mar. 9, 7 & 10pm); We Banjo 3 (Mar. 14); Stephen Kellogg (Mar. 15); Jonatha Brooke (Mar. 16), Los Lonely Boys with Lisa Morales (Mar. 17-18); The Zombies (Mar. 19-20); Joshua Radin with William Fitzsimmons (Mar. 27-28); Tom Green (Mar. 30, 7:30 & 10pm); Candlebox Acoustic Duo with Lullwater (Apr. 15-16); John Waite (May 24-25)
Opened in 2012, City Winery Chicago is a fully operational winery, restaurant with outdoor patio, concert hall and private event space located in the heart of the West Loop at 1200 W. Randolph, in the historic urban Fulton Market district. Once a refrigerated food distribution warehouse, the 1911 building has been transformed into a contemporary 33,000 square foot haven for those passionate about wine, music and culinary arts. The décor evokes the romance of being in wine country, from the exposed stainless steel fermenting tanks and French oak barrels, to the aroma of fermenting grapes. Chicago's only fully operation winery has produced dozens of in-house wines sourced from vineyards in California, Oregon, Washington, Argentina and Chile, including a Wine Enthusiast 92-point 2015 Verna's Vineyard Reserve Pinot Noir. With more than 400 unique producers from around the world City Winery is recognized with 2014 and 2015 Best of Awards of Excellence "for having one of the most outstanding restaurant wine lists in the world" by Wine Spectator. The globally inspired, locally sourced, wine-focused food menu is conceived for pairing and sharing. The concert hall accommodates up to 300 guests, all seated at tables with complete beverage and dining service, ensuring a comfortable "listening room" experience enhanced by a state-of-the-art Meyer Sound system. Riedel is the official and exclusive provider of glassware, showing City Winery's commitment to enjoying quality wine in a quality vessel. American Airlines is the Official Airline and Virgin Hotels Chicago is the Official Hotel of City Winery. For more information, visit www.citywinery.com.