Click Here for More Articles on STUDENT CENTER - HIGH SCHOOL EDITION

Education Round Up: Chicago's Eclectic Theatre Companies Unite in Training Young Artists
There's more theatre than New York and there's certainly more to theatre than just talent. Chicago has one of the most vibrant and lively theatre scenes in the country, and their companies are dedicated to promoting education and arts exposure for young people.
From student matinees to the city-wide Young Adult Councils, Chicago students have opportunities to learn and express themselves in so many ways. Get an idea with some select programs below!
---
Steppenwolf
The Scene: Students receive a deep discount on tickets to Steppenwolf shows. The events include a free dinner and post-show discussion, facilitating learning and the chance to connect with other young theatergoers
Young Adult Council: High school students with a passion for theatre are given the opportunity to attend theatrical productions all around Chicago. They also work closely with Steppenwolf artists and lead events for their peers in relation to Steppenwolf productions. Council members hold weekly meetings and receive a travel stipend.
Step In: This after-school program introduces students to the reality of the arts as a career. Students participate in workshops alongside local teaching artists and learn about the Steppenwolf Young Adult Council
Residency Program: Steppenwolf provides in-classroom residencies surrounding the attendance of a production. It includes a pre-show workshop preparing students for the themes and interpretation of the work, attendance of the production followed by a talkback with the cast, and a post-show workshop focused on real-world relation of the play.
Immersion Residency Program: for schools looking for a more intensive collaboration, Steppenwolf offers year-long residencies where teaching artists help develop a curriculum and partner with classroom teachers to bring theatre into every day education. Teachers are also provided with professional development workshops with teaching artists.
Disney Musicals in Schools: The Goodman supports the Disney Musicals in Schools program in which five public elementary schools are chosen to perform a 30-minute Disney KIDS musical. The schools are given a free performance license, free show materials, and free support from Goodman teaching artists.
School Matinee Series: The Goodman offers students free tickets to attend a matinee. Teaching artists work with teachers to integrate the materials related to the production into the everyday curriculum.
Musical Theatre Intensive: Pre-professional students work with teaching artists to study musical theatre from classics to the modern age. The program is eight weeks long and entirely free.
Youth Arts Council: The Youth Arts Council is an ambassador program charging past participants of goodman programs with exposing members of their communities to theatre. They collaborate with youth councils from other theatres and lead their peers in theatre workshops.
Play Build Youth Intensive: This six week program encourages the development of not only performance skills but critical thinking and storytelling skills as well. Students collaborate on a project that leads to a performance of an original work.
Cindy Bandle Young Critics: This free program supports young women aspiring to break into the world of professional theatre writing. The students are given free tickets to every goodman performance of that season which they then review. They also receive one-on-one mentoring from local writers.
Internships: The goodman also offers professional development opportunities in the form of internships. Internships are available in casting, costumes, development (fundraising), education and community engagement, literary management and dramaturgy, marketing/pr/publicity, production management, properties, sound and stage management.
Lookingglass Theatre
Residencies: This program brings teaching artists into the classroom where teaching focuses on the 'Lookingglass method emphasizing invention, transformation, and collaboration. Residencies are customized for each school and can be done as a during school or after-school program.
School Matinees: Select matinees are available to school groups throughout the season. Teachers are provided with study guides to prepare for the show, then the students participate in a Q&A with the cast following the performance. In-school workshops are available pre- or post-show.
The Young Ensemble: The audition-based Young Ensemble integrates students into a program that mirrors the professional lookingglass ensemble process. The Ensemble focuses on developing a new work in process while building the skills of career theatricals.
Classes and Camps: Lookingglass also offers a series of classes and camps for young people interested in developing their theatre skills. Programs range from 45 minute once a week classes to full summer intensives.
Student matinees: Students are invited to attend both full-length and abridged productions at the company's Navy Pier home. Schools with auditoriums equipped with lights and sound can have the productions brought straight to them. Teachers are provided with workshops and free resource guides.
CPS Shakespeare!: This award-winning after-school program brings students and their teachers into the rehearsal room where they create an original Shakespeare production. The five week program culminates in two performances on the Chicago Shakes mainstage
Shakespeare Slam: The Slam is a competition program involving fifty high schools from the region. Students attend a Saturday workshop, then each team presents a Shakespearean scene of their choosing, followed by a creative exploration of a play by the entire Slam community. The top scoring teams move on to a final competition.
Teacher Programs: Chicago Shakes offers numerous professional development opportunities to teachers including workshops, forums, and the Bard Core program. Teachers have access to free hands-on workshops as well as the specialized library of teaching resources. The Bard Core program brings Shakespeare into classes that may be in need of more intensive ways of presenting the material such as Special Education and English as a Second Language classes.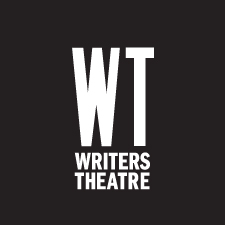 Writers Theatre
Onsite Classes: These customized classes explore exciting works and give students the chance to bring lively characters to the stage while studying the construction of musicals and plays.
Camp In A Day: These mini-camps pack a summer's worth of learning into single session. Students can work with playwriting, art & design, and performance.
Youth Council: Writers Theatre hosts their own Youth Council which supports students who have a desire to learn through hands-on exposure to the arts. Members attend an after-school meeting once a month and get behind the scenes access to Writers' productions.
ACTIVATE and Student Matinees: Writers Theatre makes a full experience of student matinees. Teaching artists bring workshops into the classroom before and after students attend the production to build understanding from start to finish.
Write On!: This residency program pairs teaching artists with classes which then devote themselves to the study of theatrical texts and literature. Students learn how to approach texts dynamically as they explore themes and real-world applications.
---
Photo Credit: Julie Musbach
Want to be included in the round up? Send an email to julie@broadwayworld.com