BWW Interview: Chad-Alan Carr, Greg Trax, Michelle Latta, Linden Carbaugh, Max Carlson, Madison Prin of CATS at Gettysburg Community Theatre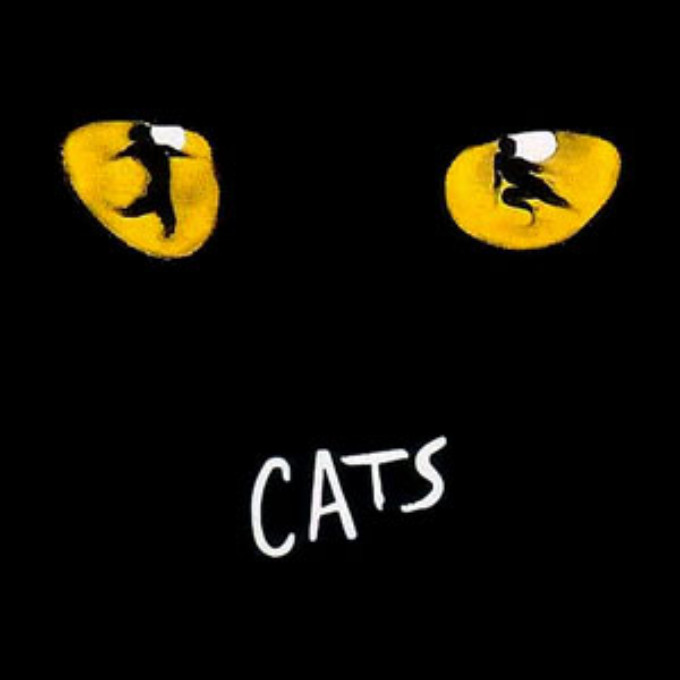 It is a hard to find a child these days who does not have a favorite story. A story that comforts them, that inspires them, fascinates them. A story that used to be read every night before bed and still might rest on the nightstand beside them. Stories provide the fundamentals of childhood, supplying crucial building blocks that influence the way children see the world around them. Each child grows up hearing a tale that sweeps them off their feet and into new ways of thinking and learning, and fosters a creativity that, with any luck, they will carry with them for years to come. It comes as no surprise to anyone that children love to hear stories, but Gettysburg Community Theatre is allowing them the opportunity to jump into the pages themselves with their youth production of CATS.
Andrew Lloyd Webber's enduring musical first opened on Broadway in 1982, and told the story of the band of Jellicle cats all vying for a place in Heaviside Layer for 18 years. The show was the recipient of the 1983 Tony Award for Best Musical, and is perhaps most well known for introducing the world to the now-iconic ballad, "Memory." CATS remained a staple of Broadway until the show closed in 2000 and became the sixth-longest-running musical on the Great White Way. As a result of it's longevity, generations of musical theatre fans have been spellbound by the spectacle and storytelling of this classic show, the production value and sheer talent of the cast of the highest caliber. CATS is a musical for the ages, but as Gettysburg Community Theatre wishes to emphasize, it all started with a small book.
"[CATS] is based on T.S. Elliot's book of poems, Old Possum's Book of Practical Cats," explains Chad-Alan Carr, the director of the theatre's production of CATS. "That's where Andrew Lloyd Webber pulled all of the text, and created his beautiful music for it...therefore, it's really suited to working with children actors and telling stories on a child's level."
In order to convey this sense of whimsy and imagination that is so often associated with storytelling, Carr has chosen to approach this version of CATS, although a tad simplified to suit children, in a way that exemplifies the elements of the show that appeal to a youthful sense of performance.
"When you break [CATS] down and deconstruct it, it's really just storytelling, children's storytelling. And so we took that approach," Carr says, surrounded by the dozens of books that make up the creative take on the classic set. The theatre has collected used books on their way to recycling and instead gave them one more breath of life for the purpose of their show. The set's base pieces have been covered with books, some intact and some scattered, some in good condition and others a little more worse for wear, in order to highlight the literary nature and history of the show. Some of the books have even been donated by the cast of child actors themselves, so that their own favorite story can be woven into the action.
"The set usually...is a junkyard; we are a junkyard of books," Carr states proudly, and for good reason.
He goes on to elaborate that his vision of this youth-led production of CATS begins with a group of children entering the stage in street clothes, stumbling upon this "mountain of books" and each selecting a story to read. One of the children begins to read aloud, and these words ("Are you blind when you're born? Can you see in the dark?") make up the first lyrics of the show. The children are then approached by the Jellicle cats themselves, and are whisked away into their world. By the end of the first song, the stage is filled with cats, and the story is ready to begin. Each cat has a distinct style, much like the original production, and makeup designers Michelle Latta and Greg Trax are dedicated to transforming each child into their own feline persona.
"We're pulling them up like the traditional Broadway makeup, but then our costumes also don't always match up, so we're taking color cues and design cues from each one and seeing what works and what doesn't," Trax illustrates, gesturing to his paper filled with mock-up designs for a few of the cats. The sheer amount of children that constitute the cast calls for a "minimalistic" approach to the stage makeup, and Latta and Trax will be employing the help of adult volunteers to ensure that each cat's look will pay homage to the show that has inspired their own production.
"[CATS] is an incredibly challenging show for children," Latta remarks. "They're working hard. It's been a challenge, but they're working really hard at it."
The show features 45 children from several counties across the Gettysburg area and spanning a wide range of ages. Many of the children in this production are no strangers to theatre, and in fact have stepped onto the Gettysburg stage many a time. This is certainly true for cast members Max Carlson (10), Madison Prin (9), and Linden Carbaugh (16), who see CATS as one more notch in their already expansive Gettysburg Community Theatre belt. Prin even needs time to count as she reflects on all of her past experience at just nine years old, and Carlson has been a part of the acting community for so long that he can't recall just when he got his start. Carbaugh will soon be a part of her 28th show, marking her quickly as the veteran of the group.
"[Gettysburg Community Theatre] is our home away from home," Carbaugh says with a fond laugh. "We're here all the time."
Carlson, Prin, and Carbaugh have each seen the most recent CATS revival in all it's Broadway glory, and know first hand the challenges that are involved in performing in such a complex musical.
"It's different than any other show I've ever been in...it's a really hard show, and with kids of all different ages. I find it hard, and I'm sixteen!" Carbaugh remarks. "I love the process of seeing everything come together."
The children in this cast face a momentous task, considering both the difficulty of the show as well as the time and effort they must put into their craft at a young age, but they display no signs of anxiety at the thought of performing CATS. In fact, much to their credit, they already have developed effective habits of studying their lines and learning their music.
"My mommy helps me sometimes...she says a line and then I say one, and we do it a lot in the car," Prin explains, and Carlson then describes his own memorization method of listening to his rehearsal CD with headphones at home, "listening to [his] part constantly, over and over again." This is key, considering that CATS thrives on it's lack of spoken dialogue.
"There's no lines, it's all music," Prin states with a solid dose of authority on the subject, then going on to explain how they have divided the amount of stage time between 45 players. "There's no adults doing it. Not all of us are in every single dance song...there's a group A, B, and C. There's no D because there's no dogs."
"We don't have, like, super tight costumes," Carlson adds with a good bit of relief. "And we don't have that whole musical part after the song of the Jellicles."
Even with these minor changes, the cast of CATS know even at their age that they are presenting something very special to their community, and are well aware of the story they're bringing to life.
"Every show I've been in has a beginning, middle, and end, and has a set point. Some of them have happily-ever-afters, and some of them don't. This one doesn't have a story plot," Carbaugh elaborates, clearly displaying a thorough understanding of the unique style of CATS. She admits that this more fluid kind of storytelling may have dissuaded some audience members from attending the show in the past out of mere confusion, but insists that the show's description of the cats and their lives holds just as much interest as any other classic Broadway musical.
Prin and Carlson agree, knowing that the show's music and subject matter ("It's about cats, and a lot of people like cats!" Prin exclaims) as well as the fame and acclaim surrounding the musical has kept it alive for so many years. Chad-Alan Carr agrees, and wishes to highlight the more imaginative elements of CATS to make it less of a technical production and more of a magical one.
"While there is very little dancing in our production, no technical dancing...it's storytelling," Carr emphasizes. "They are singing and telling the stories of cats, and it's at a child's imagination level."
Carr, of course, is well aware of the inherent difficulty of the show, and has put a tremendous amount of consideration into methods of teaching the music to children of varying ability and experience. He explains that he had the children read the lyrics of the songs like poems in order to directly tie in T.S. Elliot's original work with the musical incarnation and to "deconstruct" the complicated lyrics into something much simpler. CATS, Carr admits, has sometimes alluded theatre-goers with it's lack of a basic plot, but he holds true to the opinion that the show is a bridge connecting generations.
"I think what draws people back to [CATS] is that they either remember seeing it before, or they remember hearing about it, and they want to go see: 'well, what's all the big fuss about?'" he says. "That draws people to it...it's appropriate for kids and adults of all ages. The parents can take their kids to it and say, 'Oh my gosh, I saw this on Broadway when I was a kid, and now I'm taking my kid to it.' I think that's why it's enduring; it can be multigenerational."
Now, Gettysburg Community Theater is allowing a whole new generation the chance to bring CATS to the stage, and it is sure to be one that will live in the memory of all those lucky enough to see it.
CATS opens at Gettysburg Community Theatre on September 15th and runs through October 1st. Visit gettysburgcommunitytheatre.org for more information.

Related Articles View More Central Pennsylvania

Stories

Shows
Allison Rambler is a recent graduate of Central York High School in York, Pennsylvania and is a sophomore at Penn State University, where she majors (read more...)