Julia Abueva, Peter Cormican Join 10th MADAME MATHIEU'S SOIREE at The Duplex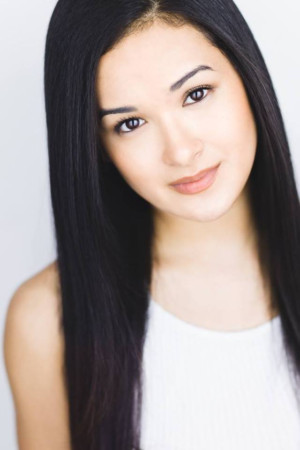 Cabaret patroness Madame Mathieu celebrates her 10th show at The Duplex by adding Broadway's Peter Cormican (Follies, Phantom of the Opera) and the West End's Julia Abueva (Miss Saigon) to the previously announced Lauren Elder (Sideshow, HAIR) and political personality Mike Hot-Pence as guests of honor at the July edition of the Bistro Awards Critics' Pick Madame Mathieu's Soiree.
The Soiree will be held at The Duplex Cabaret Theater on July 13 at 9:30pm.
Described by critic Gerry Geddes as "an Ed Sullivan Show for a new generation," this "variety show with an avant garde twist" is as unpredictable as the patroness herself.
Each eclectic evening features a group of rising stars in stand-up, poetry, dance, songwriting, and performance art while the Broadway guests accept creative dares that arise from Mme. M's insane imagination. The evening concludes with a party in the outer bar, because the only thing more interesting that Madame's show is her audience.
Hosted by five-time MAC Award nominee Drew Fornarola (off-Broadway's STRAIGHT) and directed by Tyler Spicer, the evening will also feature comedian Jesse Roth, poet Josh Lefkowitz, dancer Angela Joy, drag personality Clarice DuBois, and selections from David Alan Thornton's "Lady Monday" directed by Scott F. Davis. This is the 10th edition of the show, which has already featured over 100 individual artists and 20 Broadway guests.
The Duplex Cabaret Theatre is located at 61 Christopher Street. Tickets are $10 online and $15 at the door. There is a two-drink minimum. For tickets please call 212-989-3015, or visit www.purplepass.com/#155389 or www.theduplex.com
Previous Broadway guests have included Jackie Burns (If/Then), Lindsey Brett Carothers (Bring it On), Lindsay Nicole Chambers (Lysistrata Jones), CJ Eldred (Book of Mormon), Brandon Espinoza (Tuck Everlasting), Kelechi Ezie (Book of Mormon), Meghann Fahy (Next to Normal), Robi Hager (Spring Awakening), L'ogan J'ones (The Spongebob Musical), Emily Klein (Parade), Eric William Morris (Mamma Mia), Josh Page (America's Got Talent), drag personality Chelsea Piers, Ryann Redmond (If/Then), Maxx Reed (Spiderman: Turn Off The Dark), MarRick Smith (Fun Home), Jason Michael Snow (The Book of Mormon), and Elena Wang (Allegiance).