Latest News on Gerry Geddes
Gerry Geddes News
Ann Morrison's MERRILY FROM CENTER STAGE Comes to The Crazy Coqs
by Stephi Wild - Mar 28, 2023
After her sold-out performances at 54 Below in NYC, rave reviews, and being honored with a Bistro Award that she will formally accept in April, London is calling. The Crazy Coqs in London's Soho District will host Morrison's solo musical, May 21, 22, and 24. 
Daryl Sherman, Melissa Errico, Ann Morrison, and More Honored With 2023 Bistro Awards
by Stephi Wild - Mar 10, 2023
Fifteen musical artists will be honored for their cabaret and/or jazz artistry at the 38th annual Bistro Awards gala on Monday, April 17, 7:00 pm, at Gotham Comedy Club, 208 W. 23rd Street, Manhattan. Learn more about those being honored here!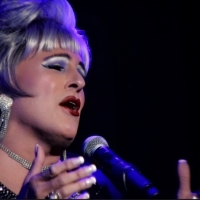 PANGEA Announces February Performance Lineup
by Stephi Wild - Feb 1, 2023
Pangea, a vital incubator for new work crossing boundaries between theatre, music and elsewhere, will present a diverse mix of entertainers in February.  Among the highlights are several Pangea favorites returning with special encores of their popular and well-reviewed shows.
Dame Edna Impersonator Scott F. Mason Returns To Don't Tell Mama With THE DAME'S SASSY SATURDAYS
by A.A. Cristi - Jan 24, 2023
Award-winning Dame Edna Impersonator, Scott F. Mason, brings his stand-up comedy tribute show to Don't Tell Mama in NYC on February 18 at 4pm, March 11 at 8pm, and April 22 at 8pm. 'The Dame's Sassy Saturdays' is directed by Tanya Moberly.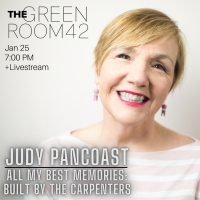 Judy Pancoast Performs at Green Room 42 This Month
by Stephi Wild - Jan 16, 2023
'All My Best Memories: Built by The Carpenters,' is not only a tribute to the best-selling brother-sister duo of the seventies, but it's also a tribute to fandom itself, performed by a dyed-in-the-wool fangirl - and Grammy-award nominee Judy Pancoast. Pancoast will be performing at The Green Room 42 on January 25th at 7 pm.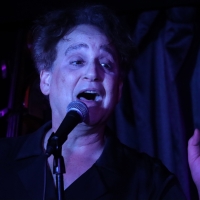 Sidney Myer, Rachelle Garniez & More to Perform at Pangea in December
by Chloe Rabinowitz - Nov 25, 2022
Pangea's holiday tree will be all a-blaze with garlands of mirthful Downtown artistry this December, featuring Sidney Myer, Tammy McCann, Roz White, and more.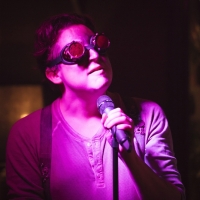 Pangea Highlights In November Include Salty Brine, Tammy Faye Starlite, Eddie Brill, Tom Judson, And Charles Busch
by A.A. Cristi - Oct 27, 2022
Pangea, a vital incubator for new work crossing boundaries between theatre, music and elsewhere, will present a diverse mix of entertainers in November.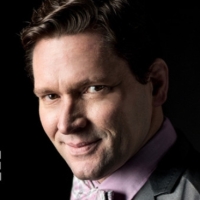 Brian Childers Brings His New Show NOEL, DANNY, AND ME To AMT Theater's Premier Cabaret Series
by A.A. Cristi - Oct 18, 2022
Award Winner Brian Childers brings his new show 'Noel, Danny, and Me' to AMT Theater's new cabaret series on NOV 10th at 7 pm.
DORIAN WOODRUFF PRESENTS: THE LYRICS OF ALAN AND MARILYN BERGMAN To Play Pangea
by Stephen Mosher - Sep 12, 2022
Dorian Woodruff will trade in his Barry Manilow show for a Marilyn and Alan Bergman tribute.
Zachary Clause Brings ON A BEACH Back To Pangea This Fall
by Stephi Wild - Sep 7, 2022
Zachary Clause has announced the return of On A Beach on Thursday, September 29 and Friday, September 30 at Pangea (178 2nd Avenue). Doors open at 6:00pm with shows beginning at 7:00pm.