IMAX MOVIE STUDIO

About IMAX Is Believing. It's an entertainment experience so real you feel it in your bones, so magical it takes you places you have never been; so all-encompassing you're not just peeking through the windo...


click to enlarge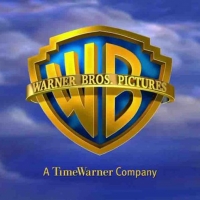 Warner Bros. Pictures Fast-Tracks Development On WONDER WOMAN 3
December 27, 2020

Today, Warner Bros. Pictures announced that it will fast-track development on the third installment of the Wonder Woman franchise to be written by Patty Jenkins, who is attached to direct, and starrin...
---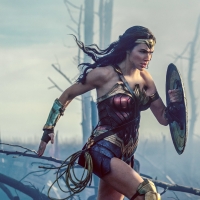 TNT, TBS and Cartoon Network to Air WONDER WOMAN
December 17, 2020

Ahead of the highly anticipated premiere of 'Wonder Woman 1984' in theaters and on HBO Max, TNT, TBS and Cartoon Network will air 'Wonder Woman' on Sunday, December 20 at 7 p.m. ET/PT and 10 p.m. ET/P...
---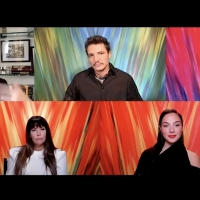 VIDEO: Gal Gadot and the Cast and Director of WONDER WOMAN 1984 Discuss the Film, Streaming, and More
by Stage Tube - December 09, 2020

The cast and director of "Wonder Woman 1984″ took part in a SiriusXM Town Hall hosted by Jess Cagle earlier this week.
---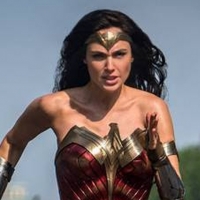 WONDER WOMAN 1984 Flies To Be Released In Theaters and on HBO Max Simultaneously
November 18, 2020

Today, Warner Bros. Pictures announced that its highly anticipated superhero tentpole film WONDER WOMAN 1984 will be released simultaneously in theaters and on the HBO Max streaming platform in the U....
---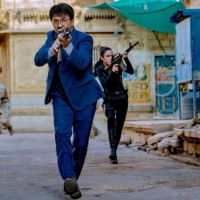 VANGUARD With Jackie Chan Sets November Theatrical Release
October 13, 2020

Gravitas Ventures, a Red Arrow Studios company, has acquired North American rights to the Stanley Tong and Jackie Chan action film, Vanguard.
---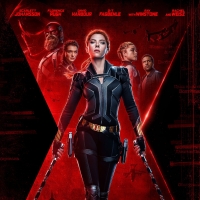 Marvel May Push Back Phase 4 Lineup, Including BLACK WIDOW, to 2021
September 13, 2020

A new report says that Marvel is considering pushing back its Phase 4 lineup until 2021.
---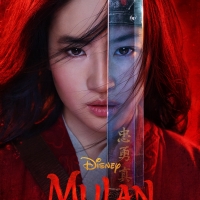 Review Roundup: Disney's Live-Action MULAN - What Did the Critics Think?
September 04, 2020

Mulan is now available on Disney+! Let's see what the critics are saying...
---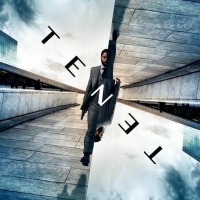 TENET Brings in $717K in Two Days of Previews in Korea; Wide Release Threatened By Increased Distancing Guidelines
August 24, 2020

Tenet has brought in an estimated $717K in Korea across its two days of previews this weekend.
---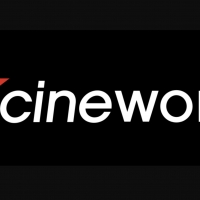 Movie Theater Chains Join Forces to Create Uniform Safety Guidelines For Reopening
August 22, 2020

Movie theater chains are joining forces to come up with a uniform list of health protocols for all to follow when re-opening cinemas in the U.S.
---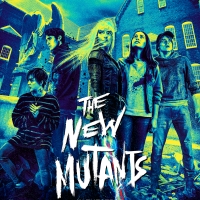 Photo Flash: See Exclusive New Artwork for THE NEW MUTANTS
August 12, 2020

Walt Disney Studios has shared exclusive new artwork from Twentieth Century Studios' original horror thriller "The New Mutants." The film will be opening in cinemas and IMAX theaters nationwide on Aug...
---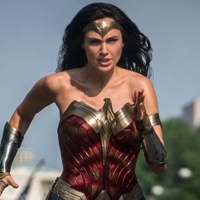 VIDEO: Watch All New Teasers For WONDER WOMAN 1984
by Stage Tube - August 06, 2020

Fast forward to the 1980s as Wonder Woman's next big screen adventure finds her facing two all-new foes: Max Lord and The Cheetah.
---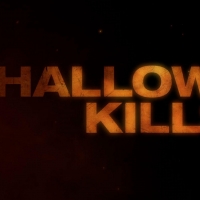 Release Date for HALLOWEEN KILLS Pushed to October 2021
July 08, 2020

John Carpenter announced this morning the release date change for HALLOWEEN KILLS and shared a new tease from his Twitter and Instagram accounts.
---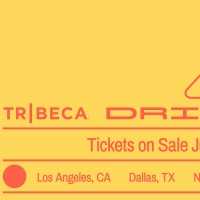 Tribeca Drive-In Announces Initial Schedule For Summer Series
June 22, 2020

Tribeca Enterprises, in partnership with IMAX and AT&T, today announced the initial schedule for the "Tribeca Drive-In" series, which will feature an exciting slate of over 30 iconic films, comedy act...
---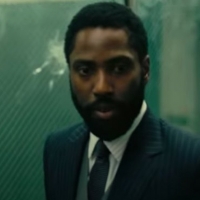 VIDEO: John David Washington Stars in New Trailer for TENET
May 22, 2020

Warner Bros. Pictures has released the new trailer for Tenet, a film by Christopher Nolan, "Tenet," which is set to be released on July 17, 2020.
---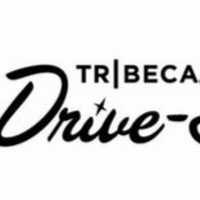 Tribeca, IMAX and AT&T Announce Nationwide Summer Drive-In Series
May 06, 2020

Tribeca Enterprises today announced a partnership with IMAX and AT&T to unveil "Tribeca Drive-In," an all-new drive-in entertainment series that will take place this summer at drive-in theatres and ot...
---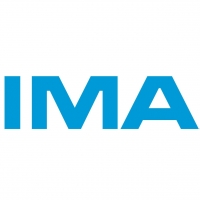 China Aims to Reopen Cinemas in Mid-May
April 15, 2020

Analyst Eric Handler of MKM Partners said that Imax has 'multiple years of liquidity' on hand with which to start reopening its screens in China in mid-May, according to The Hollywood Reporter.
---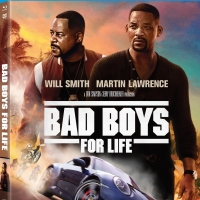 BAD BOYS FOR LIFE Heads to Digital, 4K Ultra HD, Blu-ray & DVD
March 23, 2020

Will Smith and Martin Lawrence are back on the case in the roles that launched the dynamic duo to global superstardom in BAD BOYS FOR LIFE. The action-packed comedy that has earned over $400 million d...
---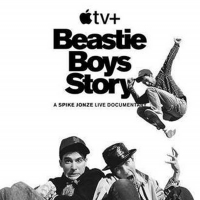 VIDEO: Watch the Trailer for BEASTIE BOYS STORY
by Stage Tube - March 12, 2020

Today, the official trailer for the a?oeBeastie Boys Storya?? was revealed.
---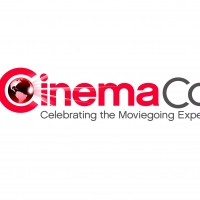 Glen Powell To Receive CinemaCon Male Star Of Tomorrow Award
March 10, 2020

Glen Powell will receive this year's "CinemaCon® Male Star of Tomorrow Award," Mitch Neuhauser, Managing Director of CinemaCon, announced today. CinemaCon, the official convention of NATO, will be hel...
---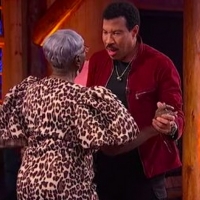 VIDEO: Lionel Richie Serenades AMERICAN IDOL Contestant's Great-Grandmother With 'Lady'
by Stage Tube - February 29, 2020

A clip from this week's upcoming episode of American Idol shows a heartfelt moment between judge Lionel Richie and a contestant's great-grandmother.
---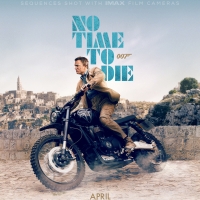 IMAX Reveals Exclusive NO TIME TO DIE Artwork
February 20, 2020

Today, IMAX has revealed its all-new exclusive artwork for No Time To Die, the latest installment of the global James Bond franchise and the first ever to be shot with IMAX® film cameras. No Time To D...
---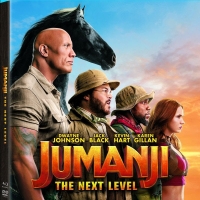 JUMANJI: THE NEXT LEVEL Arrives on Digital March 3
February 11, 2020

Return to the mysterious and sprawling world of Jumanjiwith Dwayne Johnson (Fast & Furious Presents: Hobbs & Shaw), Jack Black (Goosebumps), Kevin Hart (Ride Along) and Karen Gillan (Avengers: Endgame...
---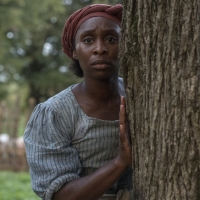 HARRIET Celebrates Black History Month With Free Screenings
January 31, 2020

In celebration of Black History Month, Focus Features and Regal have partnered to offer free screenings of HARRIET in 50 theatres around the United States on Tuesday, February 4, and Tuesday, February...
---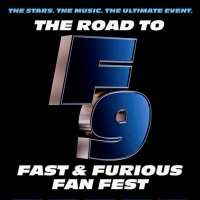 THE ROAD TO F9: FAST & FURIOUS FAN FEST Will Be Televised Jan. 31
January 27, 2020

NBC will televise "The Road to F9: Fast & Furious Fan Fest." on Friday, Jan. 31, at 9 p.m. ET/PT, an hourlong special celebrating Universal Pictures' Upcoming ninth chapter in the "Fast & Furious" ser...
---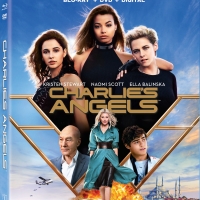 CHARLIE'S ANGELS to Debut on Digital, 4K Ultra HD, Blu-ray, and DVD
January 21, 2020

The intrepid Angels of the Townsend Agency enter a new era with stars Kristen Stewart (The Twilight Saga), Naomi Scott (Aladdin), newcomer Ella Balinska and Elizabeth Banks (Pitch Perfect) spreading t...
---