Tori Amos Contributes Original Song 'Flicker' to Netflix's Upcoming Documentary AUDRIE & DAISY
Eight-time Grammy-nominated singer-songwriter Tori Amos has written and recorded "Flicker" for the Netflix original documentary Audrie & Daisy, which will be released theatrically in New York and Los Angeles and on Netflix September 23. "Flicker" will be available on all major digital platforms on Friday, September 9, 2016.
Directors Bonni Cohen and Jon Shenk's urgent Audrie & Daisy explores what life is really like for today's teens as they navigate a digital Wild West, where one impulsive click on "send" can destroy reputations and end lives within seconds. Following two cases of teenage sexual assault and subsequent social media shaming that made national news, the filmmakers expose the unsettling way the court of public opinion commences with lightning speed on news feeds and text bubbles and within communities. On "Flicker," Amos asks listeners to "shed a little light on this, and on those who excuse this act of violence." "After viewing the film, I spoke with Bonni and Jon about the devastating complexities of the stories they capture in Audrie & Daisy," Amos said. "The song was informed by these conversations. I wrote 'Flicker' to hold a sonic space for the heroines of this powerful and timely documentary."
Tori Amos
Bio Since the release of her debut Little Earthquakes in 1992, Amos has smashed apart boundaries with her piano rock and raw, confessional poetry. She has released a total of 14 solo albums (8 of which have debuted in the top 10 in their first week of release), and is renowned for her agile, mesmerizing live performances.
October
2013 saw the London opening of
The Light
Princess, a stage musical written by Amos with
Samuel Adams
on, and developed with the National Theatre. Amos has been a spokesperson for the nation's largest anti-sexual violence organization RAINN (Rape, Abuse & Incest National Network), for over 20 years and will donate a portion of the proceeds of "Flicker" to RAINN.
About Netflix Netflix is the world's leading Internet television network with over 81 million members in over 190 countries enjoying more than 125 million hours of TV shows and movies per day, including original series, documentaries and feature films. Members can watch as much as they want, anytime, anywhere, on nearly any Internet-connected screen. Members can play, pause and resume watching, all without commercials or commitments.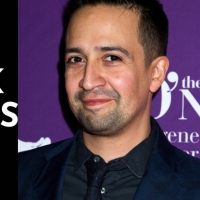 Lin-Manuel Miranda To Return For HIS DARK MATERIALS Season 3 On HBO

October 6, 2022

HBO has confirmed that award-winning composer and actor Lin-Manuel Miranda will return for the third season of the fantasy drama.
---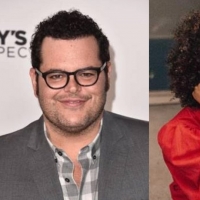 Development Halts On Disney+ BEAUTY AND THE BEAST Prequel Series

February 10, 2022

A planned Beauty and the Beast musical prequel series will not move forward at Disney+.
---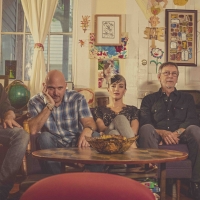 Tony & Grammy Winner Michael Cerveris' Loose Cattle to Stream Live Performance Tonight

January 5, 2022

Loose Cattle, fronted by two-time Tony Award & Grammy winner Michael Cerveris and Kimberly Kaye, will stream a performance live from New Orleans tonight!
---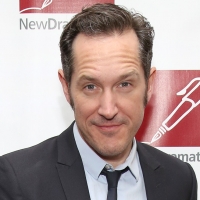 Bertie Carvel Joins THE CROWN Season Five As Tony Blair

October 28, 2021

The acclaimed Netflix series, 'The Crown' has added Tony Award-winning actor Bertie Carvel to its cast in the role of British Prime Minister Tony Blair.
---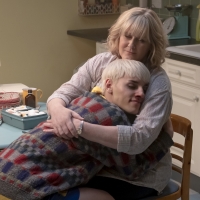 REVIEW ROUNDUP: What Do Critics Think of EVERYBODY'S TALKING ABOUT JAMIE?

September 17, 2021

Inspired by true events, Everybody's Talking About Jamie follows Jamie New (Harwood), a teenager from Sheffield, who dreams of life on stage.
---