Scoop: Upcoming Guests on TODAY, 4/22-4/26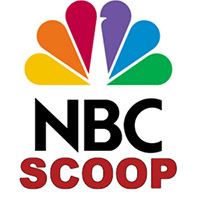 NBC News pioneered the morning news program when it launched "TODAY" in 1952 with Dave Garroway as host. For more than 60 years, "TODAY" has provided a daily live broadcast of the latest in domestic and international news, weather reports, and interviews with newsmakers from the worlds of politics, business, media, entertainment and sports. "TODAY" is renowned for providing its audience with a "window on the world," bringing viewers breaking news as it happens and often broadcasting from locations around the globe. "TODAY"'s longtime home at New York's Rockefeller Plaza attracts thousands of visitors each year to peer into its windows and become part of "TODAY"'s broadcast. The Emmy Award winning program is anchored by Savannah Guthrie, Al Roker and Natalie Morales. Don Nash is the executive producer.
Monday, April 22 (7-9 a.m.) Jane Lynch on NBC's Red Nose Day. Good Housekeeping 2019 Beauty Breakthrough Awards. (9-10 a.m.) Ruth Wilson and Glenda Jackson on Broadway's King Lear. Secondary Infertility. Chipper the Recycling Dog. Make Ahead Monday with Sunny Anderson. (10-11 a.m.) Meredith Vieira on Today. Jane Lynch on Today. Taye Diggs on Today. Rabbi Steve Leder on Today. Spring Clean Your Finances. Tuesday, April 23 (7-9 a.m.) Paris and Jackson Rosenthal on Dear Boy. Today Style. (9-10 a.m.) Bob Saget on Benjamin. First look at Netflix's Our Planet documentary. O'Jays performs on Today. (10-11 a.m.) Meredith Vieira on Today. Brene Brown on The Call to Courage. Today Food with Elizabeth Heiskell. Struggling With Infertility. Wednesday, April 24 (7-9 a.m.) Robert De Niro and Jane Rosenthal on Tribeca Film Festival. Viola Davis and her sisters Dianne Davis Wright and Deloris Grant on A Touch of Sugar. Dan Wakeford on People Magazine's Beautiful Issue. Sting performs on Today. (9-10 a.m.) Adam Rippon on Break the Ice. Sheinelle sits down with
USA GYMNASTICS
New President Li Li Leung. Dr. Catherine Birndorf and Dr. Alexandra Sacks on Modern Motherhood. (10-11 a.m.) Meredith Vieira on Today. Sting performs on Today. Christina Baranski on The Good Fight. Make a Wish Today. Thursday, April 25 (7-9 a.m.) Jay Leno on Today. Maggie Rogers performs on Today. (9-10 a.m.) Alan Cumming on Today. Zero Waste Influencer Lauren Singer on Zero Waste Today. Laurie Metcalf on Hillary & Clinton. She Made It: Dia & Co. (10-11 a.m.) Meredith Vieira on Today. Queen Latifah on Today. Ambush Makeovers. Maggie Rogers performs on Today. Friday, April 26 (7-9 a.m.) May May Ali and Carol Walton on Today. P!nk on Today. Today Food with Giada DeLaurentiis. (9-10 a.m.) Super Food Friday. Diane Guerrero on Doom Patrol. How Crochet Helped Jonah Larson. (10-11 a.m.) Meredith Vieira on Today. Tony Goldwyn on Chambers. Today Food with Jernard Wells. Best Friend Friday: Cocktails and Cancer Podcast. Make a Wish TODAY.
Related Articles View More TV

Stories
From This Author TV Scoop