History Greenlights TV Documentary GRANT in Association with Lionsgate from Appian Way and RadicalMedia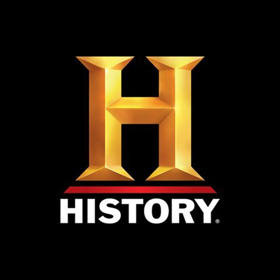 HISTORY(R) has greenlit "Grant," a six-part television documentary based on Pulitzer Prize(R)-winning author Ron Chernow's #1 New York Times bestselling biography, produced by Academy Award(R)-winner Leonardo DiCaprio and Jennifer Davisson's Appian Way Productions and RadicalMedia ("Bobby KENNEDY For President," "MARS," "Hamilton's America") in association with Lionsgate (NYSE: LGF.A, LGF.B) Television. The documentary will portray one of the most complex and underappreciated generals and presidents in U.S. history - Ulysses S. Grant. Chernow will also serve as executive producer. DiCaprio's Appian Way is also producing a feature film based on the Chernow BIOGRAPHY with Lionsgate, which will be distributing the title under its Summit Entertainment label. This also marks the second collaboration between HISTORY(R) and Appian Way.
"Grant is one of the most brilliant, yet flawed figures in U.S. history and Chernow's extraordinary BIOGRAPHY has transformed our understanding of him at the deepest level," said Eli Lehrer, Executive Vice President of Programming, HISTORY. "This documentary will look at the Civil War and Reconstruction through the intriguing lens of Grant and we look forward to bringing Chernow's fascinating portrait of this president to life."
"We're thrilled to be working with HISTORY and the amazing teams at Appian and RadicalMedia in offering viewers Chernow's account of President Grant via a captivating premium television documentary," said Lionsgate EVP of Alternative Programming Jennifer O'Connell. "Our alternative television team is also proud to be working closely with our motion picture group in complementing this high-end property by bringing Grant's story to life through film, underscoring our collaborative cross-divisional efforts."
"We value our relationship with both HISTORY and Lionsgate and are thrilled to be teaming up with RadicalMedia," noted Davisson. "Chernow's account of Grant's storied history allows us to bring his story to life through different yet collaborative mediums."
The six-part documentary examines Grant's LIFE STORY using his perspective and experiences to explore a turbulent time in history - the Civil War and Reconstruction. Grant is known for his role as U.S. Army General and Commanding General during the Civil War, but few recognize his struggles during his youth, his time at West Point, his service in the Mexican War alongside some of the greatest names from U.S. military history or his several failed business ventures before the Civil War.
Criticized for a SCANDAL ridden Presidency and with a reputation for being a drunk, Grant was often dismissed by scholars, even after he distinguished himself as an extraordinary military strategist and leader during the Civil War. However, a primary focus of his Administration was Reconstruction and the herculean task to reconcile the North and the South. One of the most courageous and unexpected initiatives of Grant's Presidency was protecting the four million freed slaves who had become U.S. citizens with the right to vote - despite the enormous resistance he faced. Most notably after his presidency, Grant embarked on a world tour in hopes Americans would forget the scandals during his term and negotiated a contract with a friend - famed novelist Mark Twain - to publish his now famous memoirs.
HISTORY(R) has seen continued success with mega-docs such as Emmy Award(R) winner "The Men Who Built America," Emmy Award(R) winner "America: The Story of Us," Emmy Award(R) nominee "The World Wars," and "Vietnam in HD." Most recently, "The Men Who Built America: Frontiersmen" reached 26 million viewers on a Live+7 basis.
"Grant" is produced for HISTORY(R) by Appian Way Productions and RadicalMedia in association with Lionsgate Television. Leonardo DiCaprio and Jennifer Davisson are executive producers for Appian Way Productions who are also producers on Lionsgate's feature film based on the same property. Dave Sirulnick, Justin Wilkes and Fisher Stevens are executive producers for RadicalMedia. Ron Chernow is executive producer. Eli Lehrer, Mary E. Donahue and Jennifer Wagman are executive producers for HISTORY(R). Brian Volk-Weiss also serves as executive producer.
About HISTORY(R)
HISTORY(R), now reaching more than 96 million homes, is the leading destination for award-winning series and specials that connect viewers with history in an informative, immersive and entertaining manner across all platforms. The network's all-original programming slate features a roster of signature series including "The Curse of Oak Island," "Forged in Fire," "Alone," "Pawn Stars," "American Pickers," as well as the hit drama series "Vikings" and "SIX." The HISTORY website is located at history.com. Follow us on Twitter at twitter.com/history and Facebook at facebook.com/history.
About LIONSGATE
The first major new studio in decades, Lionsgate is a global content platform whose films, television series, digital products and linear and over-the-top platforms reach next generation audiences around the world. In addition to its filmed entertainment leadership, Lionsgate content drives a growing presence in interactive and location-based entertainment, gaming, virtual reality and other new entertainment technologies. Lionsgate's content initiatives are backed by a 16,000-title film and television library and delivered through a global licensing infrastructure. The Lionsgate brand is synonymous with original, daring and ground-breaking content created with special emphasis on the evolving patterns and diverse composition of the Company's worldwide consumer base.
About APPIAN WAY PRODUCTIONS
Appian Way Productions is a Los Angeles-based film and television production company founded by Leonardo DiCaprio. Jennifer Davisson serves as president of production. Since its launch, Appian Way has released a diverse slate of films, including Alejandro I'rritu's three-time Academy Award(R) and Golden Globe(R) winner The Revenant, Martin Scorsese's Academy Award(R)- and Golden Globe(R)- nominated The WOLF of Wall Street and Academy Award(R)-nominated and Golden Globe(R)-winning The Aviator, along with Shutter Island, Scott Cooper's Out of the Furnace, George Clooney's Golden Globe(R)-nominated The Ides of March, the psychological thriller Orphan and?the?film adaptation of Dennis Lehane's critically acclaimed novel Live by Night with Ben Affleck, among others. The company has put forth strong efforts to gain headway in the documentary world, especially as it pertains to progressive environmental change. Appian Way recently worked in partnership with the History Channel on "Frontiersman," and National Geographic to produce "Before the Flood," a documentary film that sheds light on that aforementioned change. It also recently worked with Netflix to produce the Academy Award(R)-nominated Virunga, directed by Orlando von Einsiedel, and Kip Anderson's Cowspiracy: The Sustainability Secret. Appian is in partnership with Netflix on several additional documentaries, including critically acclaimed The Ivory Game, How to Change the World and Catching the Sun, which were all released in 2016. The following projects are currently in priority development at Appian: a feature adaptation of the Japanese manga and animated film Akira; Scorsese's The Devil In the White City, to which DiCaprio himself is attached to star; The Ballad of Richard Jewell, starring Jonah Hill; as well as The Twilight Zone. Recently, Appian launched James Dean's famed?children's?book "Pete the Cat," which hit Amazon late last year and greenlit green-lit National Geographic series?"The Right Stuff." In addition, Appian will co-produce "Saigon," alongside Brad Weston's "MakeReady," a project David James Kelly will pen. The company also has multiple television projects in the works with HBO, Showtime, FX, Amazon and TNT.
About RADICALMEDIA
RadicalMedia is an Oscar(R), Emmy(R), Grammy(R) and Peabody(R) Award-winning studio whose work includes the Oscar(R)-winning documentary, The Fog of War, Oscar(R)-nominated and Emmy(R)-winning film, What Happened, Miss Simone?, Oscar(R)-nominated, Paradise Lost 3: Purgatory, Metallica: Some Kind of Monster, Emmy(R)-winning Under African Skies, Keith Richards: Under the Influence, Whitey: The US vs. James J. Bulger, "Hamilton's America" and the SXSW award-winning May It Last: A Portrait of the Avett Brothers. Television credits include "Abstract: The Art of Design," "Cold Blooded: The Clutter Family Murders," "MARS," "Stan Against Evil," "America Divided," "Iconoclasts," "Oprah's Master Class" and "The Untold Story of the 90s." Currently in production are "The Fourth Estate," an inside look at The New York Times, its editors and journalists during the Trump administration and "Wrong Man," a docuseries that re-investigates the cases of three inmates who claim they are innocent. Fresh streaming series include, the heralded "Bobby KENNEDY for President," a 4-part series coinciding with the 50th anniversary of RFK's historic 83-day campaign and "My Next Guest Needs No Introduction with David Letterman." See more at RadicalMedia.com and find us on Facebook, Twitter, and Instagram.