Documentary THE OSLO DIARIES Debuts 9/13 On HBO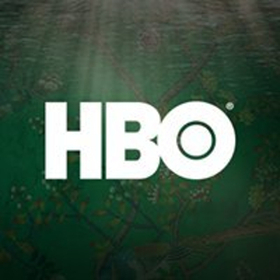 In 1992, with Israeli-Palestinian relations at an all-time low and any communication between the TWO SIDES punishable by jail time, a select group of Israelis and Palestinians gathered secretly in Oslo for a series of clandestine meetings that would dramatically change the political landscape of the Middle East.
Chronicling their journey towards peace, THE OSLO DIARIES features rare, never-before-seen archival footage and diary entries of the key negotiators on both sides, providing an inside look at the immense pressure faced by the architects of what came to be known as the Oslo Accords. With tensions once again rising, this revealing, timely film debuts THURSDAY, SEPT. 13 (8:00-9:35 p.m. ET/PT), on the 25th anniversary of the Accords, exclusively on HBO.
The documentary will also be available on HBO On Demand, HBO NOW, HBO GO and partners' streaming platforms.
A comprehensive, dramatic account of the negotiations, this geopolitical story draws on previously unseen footage shot from 1992 to 1995, as well as excerpts from and re-creations based on the negotiators' diaries, which are the only available accounts of what happened behind closed doors. Many of those involved openly and emotionally recount the political intrigue, fiery rhetoric, unlikely friendships and overwhelming desire for peace at the heart of the negotiations.
This illuminating and poignant documentary sheds new light on these secret talks, featuring exclusive interviews, including former Israeli president and foreign minister Shimon Peres in the last recorded interview before his 2016 death. Spotlighting the very human personalities behind this extraordinary peace process, THE OSLO DIARIES includes interviews with key players on both sides, among them Ron Pundak, Abu Ala, Uri Savir, Hanan Ashrawi, Yossi Beilin, Joel Singer, Daniel Kurtzer, Nabil Shaath, Dennis Ross and Saeb Erekat.
In 1992, with tensions between Palestinian Liberation Organization (PLO) leader Yasser Arafat and newly elected Israeli president Yitzhak Rabin at an all-time high, Israeli deputy minister Yossi Beilin asked history professors Ron Pundak and Yair Hirschfeld to act as negotiators at secret peace talks to be held in Oslo, Norway. The two agreed to this unusual request, arriving in Oslo to meet with three PLO officers, including minister of finance Abu Ala.
After the initial meeting, Uri Savir, director general of Israel's Foreign Ministry, took the lead. Both originally from Jerusalem, Savir and Abu Ala tried to find common ground, agreeing to focus on the future, though both sides saw the other as a threat to its existence. Ultimately, after countless discussions, the group was able to reach an agreement: Israel would withdraw from Gaza, Jericho and the West Bank, and Israel and the PLO would sign a peace treaty within five years. After a secret signing ceremony among the negotiators, Rabin and Arafat signed the Oslo Accords in Washington alongside President Clinton, a historic occasion punctuated by a reluctant handshake and cautious optimism on both sides.
As extremists on both sides staged retaliatory attacks, Palestinian support for the Accords plummeted. Still, the Israelis and Palestinians eventually signed an agreement allowing Arafat and other PLO exiles to return to Gaza. When an emotional Abu Ala returned, he was a greeted by a phone call from an elated Savir, who proclaimed, "We have become neighbors at last."
In response to protests from Israeli and Palestinian opposition groups, a peace rally in Tel Aviv was held on Nov. 4, 1995. Though the huge turnout and overwhelming messages of peace touched a previously dejected Rabin, his moment of triumph was short-lived. Walking among the celebrating throngs that night, the Israeli prime minister was assassinated by Yigal Amir, a religious settler. Yasser Arafat believed the peace process had been assassinated as well.
On May 6, 1996 - after 1,000 days of peace talks - Uri Savir and Abu Ala met for what would be their last time as negotiators. Benjamin Netanyahu, who had campaigned against the Accords, defeated Shimon Peres, Rabin's successor, in the Israeli general election, and a permanent peace treaty was never signed. Asked in his final recorded interview if there was still a chance at peace, Peres reflected, "The only alternative is an ongoing war. In war there are no victories, only victims. No war is ever finished until it is replaced by peace."
THE OSLO DIARIES offers a resonant portrait of diplomacy and a powerful reminder that although politics ultimately doomed the Oslo Accords, the story's end remains unwritten FOR THE PEOPLE of Israel and Palestine.
The documentary made its world premiere at the 2018 Sundance Film Festival.
THE OSLO DIARIES was directed by Mor Loushy and Daniel Sivan; produced by Hilla Medalia and Ina Fichman; co-producers, Daniel Sivan, Mor Loushy and Kristian Mosvold; executive producers, Guy Lavie, Koby Gal Raday, Danna Stern, Dagmar Mielke, Barbara Dobkin and Jen Tsien.
More Hot Stories For You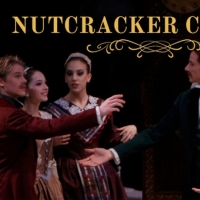 This Holiday Season, Stage Access Is 'Nutcracker Central,' With 10 Variations of Tchaikovsky's Magical Masterpiece

November 30, 2022

Few musical works or theatrical productions are as inextricably tied with the holidays as The Nutcracker, and to make this holiday season extra special, Stage Access – the streaming service dedicated to classical music, ballet, opera and the performing arts – is offering a dazzling array of 10 different variations on this wintertime spectacular.
---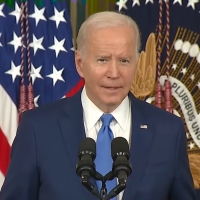 President Joe Biden and Vice President Kamala Harris to Attend 45th Annual Kennedy Center Honors

November 29, 2022

President Biden, First Lady Jill Biden, Vice President Kamala Harris, and Second Gentleman Douglas Emhoff will attend the 45th Kennedy Center Honors on Sunday, December 4.
---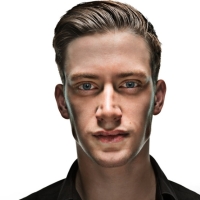 Streaming Comedy Special DANIEL SLOSS: SOCIO to Be Released in December

November 27, 2022

DANIEL SLOSS: SOCIO, the new comedy special from the creator of Netflix hit shows Dark and Jigsaw, and Daniel Sloss: X will premiere on DanielSloss.com at 7pm GMT on Friday 9 December 2022. 
---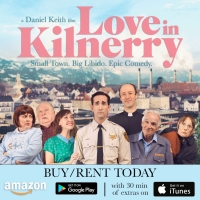 LOVE IN KILNERRY Now Available To Rent On Amazon And iTunes

November 22, 2022

Just in time for the holidays, the comedy feature LOVE IN KILNERRY is now available to rent! The film will also be available in the UK/Ireland on December 6th and debuts in Australia on January 10, 2023.
---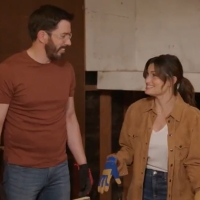 Video: Watch a Clip of Idina Menzel on CELEBRITY IOU - Airing Tonight!

November 21, 2022

Watch a clip of Idina Menzel with "Property Brothers" stars Drew and Jonathan Scott on HGTV's Celebrity IOU!
---