Big Search Unveils TO FEEL IN LOVE on Danger Mouse's 30th Century Records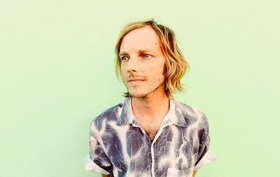 Today,
Big Search
shares a stunning rendition of "To Feel In Love," originally released by Lucio Battisti in 1977. The Italian love song is emotionally stirring and sonically full, qualities not uncommon to Big Search's own output. Matt Popieluch is a West Coast troubadour known for playing with the likes of Cass McCombs, Papercuts,
Glasser
and Sky Ferreira, but performing as Big Search, his music boasts a satisfying semblance to sounds of an earlier time. Nostalgic but inventive, he hits a sweet spot between Tom Petty and Kevin Morby,
Neil Young
and Sam Cohen. Big Search's sophomore album is due in 2019 on 30th
Century
Records.
The newly resurgent label owned by renowned producer, Danger Mouse, recently released singles by UK artist Thandii, Irish duo St
Francis
Hotel, California's legendary Granddaddy and Australia's psych-pop band The Babe Rainbow, all of which have been featured on the
Danger Mouse Jukebox
playlist.
Popieluch says of his choice to cover the song, "Ever since I heard the English version of 'To Feel In Love,' I felt connected to it, like I had written it. That's usually the case with songs I cover: I play them endlessly until they feel part of me. I feel like it's also a way to turn others on to the original, which is incredible and criminally under the radar." With the exception of flutes and synths, "To Feel In Love" was recorded live with Jason Quever (Papercuts) at his Los
Angeles
studio, Palmetto Recording.