Click Here for More Articles on FOOD & WINE
HANDCRAFT KITCHEN & COCKTAILS in Gramercy for a Bottomless Brunch to Relish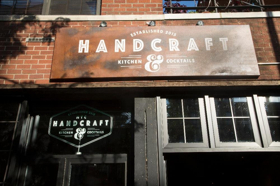 Weekender alert! There's a bottomless brunch in the heart of the Gramercy neighborhood that will become one of your favorites. HandCraft Kitchen & Cocktails offers an elevated menu of American comfort food and a top-notch beverage program in a welcoming bistro setting.
We stopped by on a Sunday around noon. The restaurant was in full swing and was hosting a private party, but the service was excellent. Brunchers can choose from classics like omelets, steak and eggs or sandwiches but we indulged in some specialties of the house. The "Stacked French Toast" is a one of a kind dish that has the ideal blend of sweet and savory with bacon, egg, cheese and home fries in between French toast and served with a side of tater tots. The El Jefe Burrito is Handcraft's special twist on a breakfast burrito with a combination of black beans, bacon, sausage, tater tots, pico de gallo and scrambled eggs, wrapped in a flour tortilla with guacamole. There's something for everyone on the menu that includes items for people with dietary restrictions or preferences.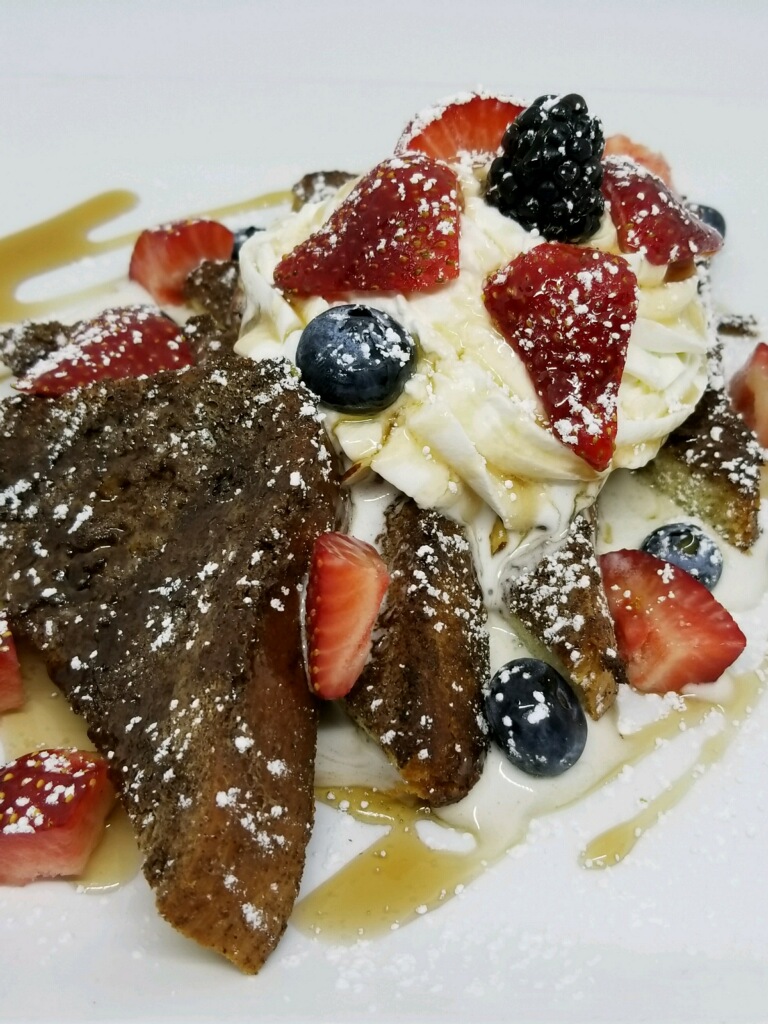 While portions are generous, there's also the option for starters that make nice table shares like Chicken Wings, Deviled Eggs, or Kale Salad and sides that include Seasonal Fruit, Sausage, Bacon or Home Fries.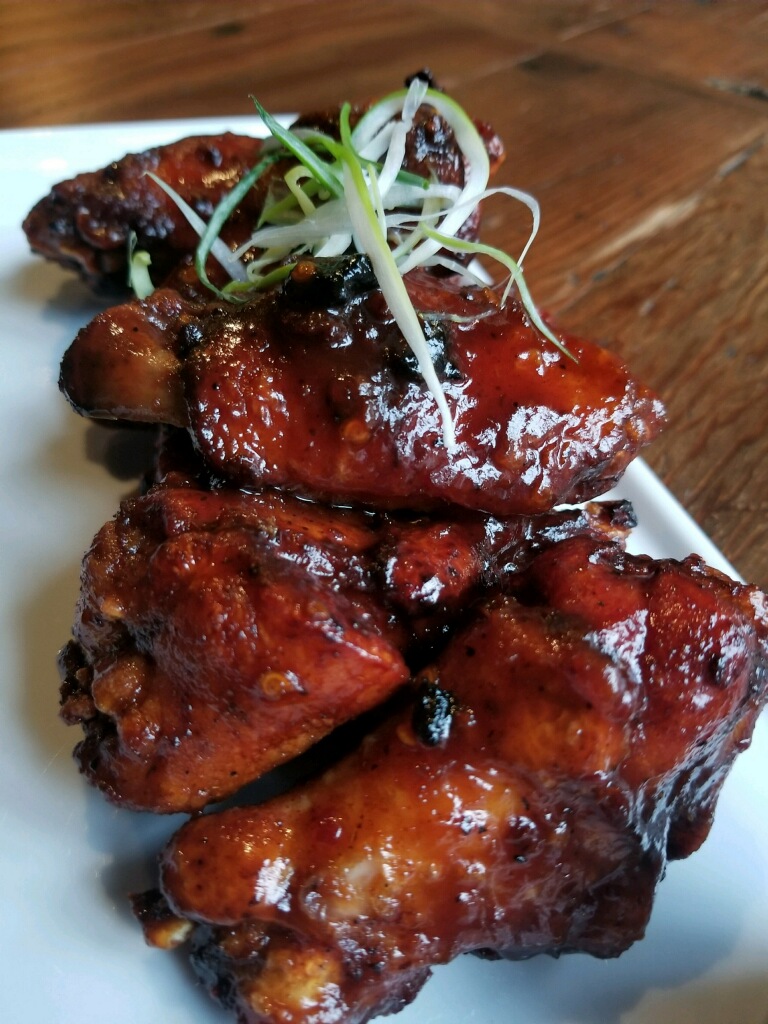 For only $20 additional, you can add the "bottomless option" to your brunch for two hours. It's a perfect opportunity to relax with your friends and catch up on the week's events. Choose from their "Brunch Punch," a refreshing blend of fresh squeezed citrus, gin, and fizz, Mimosas, Bellinis or select draft beers.
You'll be impressed by Handcraft's beverage menu. When we were there draft beer selections included Montauk Wave Chaser IPA, Handcraft Pilsner, Fulton Lager, and Abita Turbodog Pale Ale. Original cocktails include drinks like their "Smoking Jacket #2 with mescal, Campari, and jalapeno cinnamon honey syrup or their "Berry Lemonade" with Smirnoff Vodka or tequila, black and blueberry shrub, and lemonade. A nice selection of wines by the glass and bottle are also available.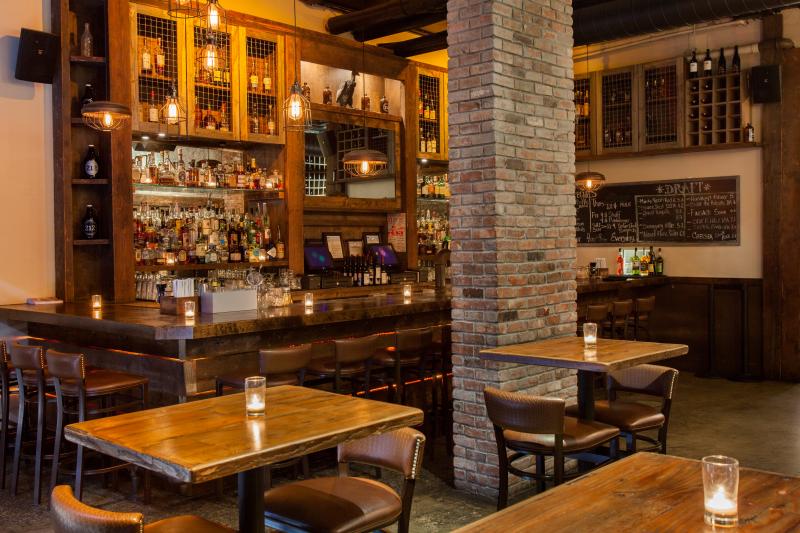 Check out HandCraft's Happy Hour from 4 pm to 7 pm seven days a week with food and drink specials. We also like that they post daily deals for drinks like their Monday half price wines or Friday $8 Margaritas.
Broadwayworld just learned that HandCraft Kitchen & Cocktails has launched their new late-night menu, perfect for snack or meal when you're out on the town. It is available Monday through Saturday from midnight to 2:00 am. Featured are some of the restaurant's most popular items such as Buffalo Deviled Eggs ($9), Truffled Fried Burrata ($13), Pulled Pork Sliders (3 for $14) with whiskey barbecue, green apple jalapeno slaw, and dark ale mustard on brioche, the HandCraft Burger ($14) and Mac and Cheese ($16) with gruyere, Asiago cheese, bacon, kale and a garlic bread crumb top with the option to add chicken or steak.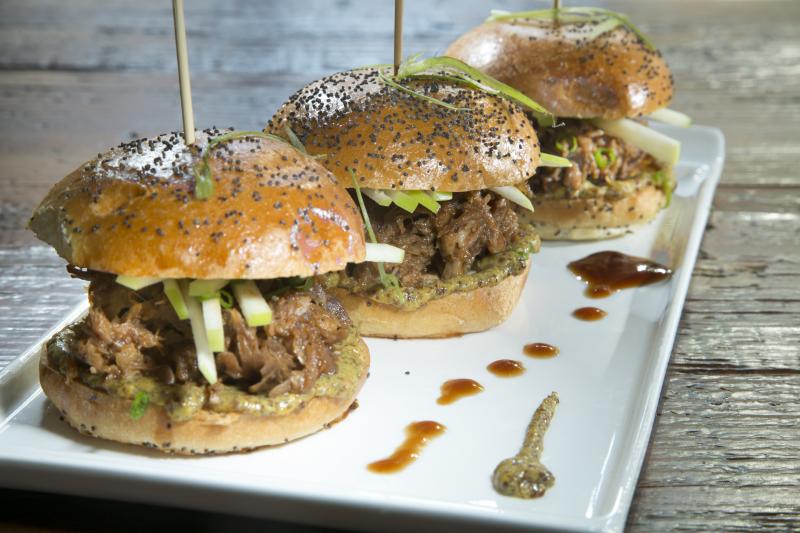 You'll feel right at home at HandCraft Kitchen & Cocktails. The food, service, and reasonable price points make it a great anytime destination in the heart of Manhattan.
HandCraft Kitchen & Cocktails is located at 367 3rd Ave. (between 26th and 27th St.) New York, NY 10016. They are in the center of the Gramercy neighborhood with convenient subway lines nearby. Call them at 212.689.3000 or visit http://handcraftnyc.com/.
Photo Credit: Courtesy of HandCraft Kitchen & Cocktails
Editor's Note: Read about Alex Mouzakitis of Handcraft Kitchen & Cocktails who we recently featured as a "Master Mixologist." /bwwfood-wine/article/Master-Mixologist-Alex-Mouzakitis-of-HandCraft-Kitchen-Cocktails-20180227
Photo Credit: Courtesy of HandCraft Kitchen & Cocktails