Back to the Main Page | Browse Local Theatres
---
Latest BWW Food & Wine Reviews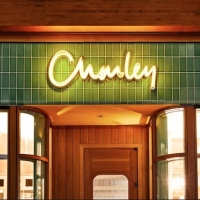 BWW Review: Charley in Harrison, NJ Impresses with Weekend Brunch and So Much More
by Marina Kennedy - May 12, 2022
If you haven't been to Harrison, New Jersey yet for a meal, now's the time. We highly recommend Charley, a modern bistro that takes its inspiration from the Viennese Kaffehaus....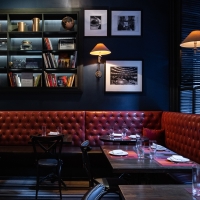 BWW Review: DAVID BURKE TAVERN on the UES for Top Contemporary Cuisine
by Marina Kennedy - May 06, 2022
For lunch, dinner, Happy Hour or weekend brunch, David Burke Tavern makes the guest experience a remarkable one. Whether you drop by solo, plan an intimate dinner, or are hosting a group party, you've found your spot....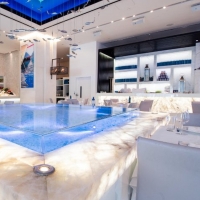 BWW Review: LIMANI NEW YORK in Rockefeller Center Offers Exquisite Dining
by Marina Kennedy - April 25, 2022
Limani New York promises to present a memorable meal. Whether it's a special date, group event, or a family gathering, it's an exquisite dining experience...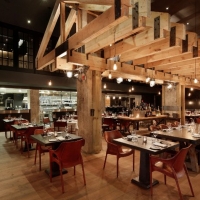 BWW Review: BLACK BARN RESTAURANT in NoMad for Standout Dining
by Marina Kennedy - March 28, 2022
There are plenty of reasons to visit NoMad and the Flatiron neighborhoods in NYC with their beautiful architecture, shopping opportunities, and Madison Square Park.  But one of the top reasons we can give you is to have a meal at Black Barn, the farm-to-table restaurant that is truly unique. They ar...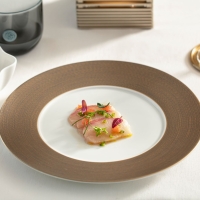 BWW Review: ARMANI RISTORANTE on 5th Avenue-An Elegant Dining Experience to Treasure
by Marina Kennedy - March 15, 2022
There are so many wonderful reasons to dine at Armani Ristorante. It has an exquisite venue, excellent food and drink, and superb service. After you read about our experience, you'll surely want to have one of your own....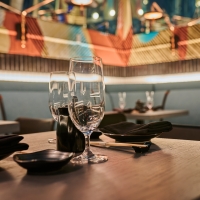 BWW Review: KUMI is Midtown's Stylish New Destination with Top Japanese Inspired Cuisine
by Marina Kennedy - March 03, 2022
Kumi, the chic new restaurant located at Le Meridien on West 57th Street, features Japanese cuisine with creative Korean and American touches.  Simply stated, you'll love it there. ...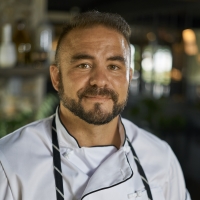 Chef Spotlight: Colt Taylor of The Essex Restaurant in Old Saybrook, CT
by Marina Kennedy - February 22, 2022
Broadwayworld had the pleasure of interviewing Colt Taylor about his career and The Essex Restaurant....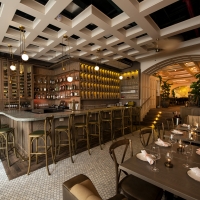 BWW Review: TASCA on the Upper West Side is Your Destination for Delicious, Original Latin Inspired Cuisine
by Marina Kennedy - January 27, 2022
After just one visit to Tasca, you'll vow to return again and again.  This beautiful, modern restaurant on the Upper West Side serves Latin inspired cuisine with the most original and flavorful touches....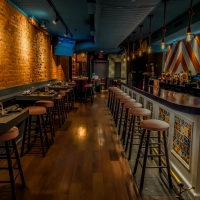 BWW Review: AMOR LOCO-A Gem in Times Square for the Best in Mexican Cuisine
by Marina Kennedy - December 03, 2021
Located in the heart of Times Square on 46th Street, Amor Loco is the place to go for delicious Mexican cuisine, an inspired beverage program, and much more....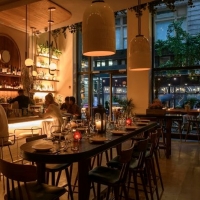 BWW Review: SCAMPI in the Flatiron for Exceptional Pre-theatre Dining and More
by Marina Kennedy - November 23, 2021
You have your show tickets, but where to dine? We have a suggestion for a destination that is guaranteed to please. Scampi, on West 18th Street in the Flatiron District has a pre-theatre, 3-course menu for $57 per person that will make your evening shine as bright as the lights of Broadway....