CARMINES ITALIAN RESTAURANT Offers Specials for National Pasta Month
CARMINES ITALIAN RESTAURANT
In celebration of National Pasta Month, Carmine's Italian Restaurant will be offering a first-time ever six-pound pasta special every Sunday throughout the month of October and on Monday, October 17th for National Pasta Day. And on National Pasta Day guests can receive a free glass of prosecco by showing a social media post on their feed to promote the pasta event!
The pastabilities are endless with the choice of up to three different types of pastas and three different sauce selections - served with a bread basket and sides of Romano, ricotta, and shredded mozzarella cheeses! Pasta options include Orecchiette, Rigatoni, and Farfalle; and choice of sauce includes Carbonara, Bolognese, and Pesto. Feeding six to eight people, the $119 special is available for dine-in and to-go orders at both Carmine's Times Square (200 West 44th Street) and the Upper West Side (2450 Broadway).
Reservations and to-go orders for both locations can be placed online at carminesnyc.com, or made by phone; Times Square: 212-221-3800 and UWS: 212-362-2200.
Photo Credit: Courtesy of Carmine's Italian Restaurant
Marina P. Kennedy's writing career led her from freelancing opportunities in New Jersey and New York to writing for Broadwayworld.com where she covers entertainment, the culinary scen... (read more about this author)
CAMELBACK RESORT in Tannersville, Pa. Announces Exciting Season Ahead

December 2, 2022

Camelback Resort, an award winning 560-acre Pocono Mountains resort known for its stellar line up of snow sports, will usher in the 2022-2023 winter season this December with a spate of innovative upgrades and new activities for the entire family.
---
Tequila Cazadores Unveils First-Ever Estate Release

December 1, 2022

Tequila Cazadores, one of the most popular premium tequilas in Mexico and the United States, has unveiled Tequila Cazadores 100 Year Estate Release.
---
Review: THE GOAT by David Burke in Union Beach, NJ Excites and Delights

November 30, 2022

We want our readers to know about a fabulous restaurant along the New Jersey Bayshore in Union Beach. The Goat by David Burke is ideal for the area whether you work, live, or plan to visit the Jersey shore. 
---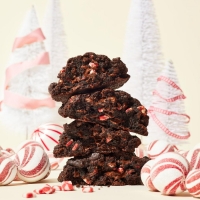 LEVAIN BAKERY Presents Dark Chocolate Peppermint Cookies for the Holiday Season

November 28, 2022

We want our readers to know the exciting news about the brand-new limited edition cookie from the iconic Levain Bakery, Dark Chocolate Peppermint!
---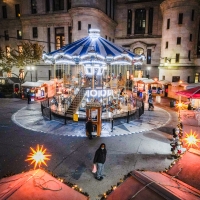 CHRISTMAS IN PHILLY with Christmas Village, Markets and Shopping – Over 40 Exciting Events and Dining Opportunities

November 28, 2022

Looking for a festive day trip or weekend excursion?  Then plan your visit to fabulous Philadelphia.  Check the many events that make the holidays shine bright in the City of Brotherly Love!
---