Photo Flash: First Look at Road Less Traveled Productions' SPEED OF LIGHT World Premiere
Road Less Traveled Productions (RLTP) presents its first production, SPEED OF LIGHT, a world-premiere by Bella Poynton, as part of its 2015-2016 season. The production stars Sara Kow-Falcone, Steve Petersen, Jessica Stuber, Greg Natale, Bob Grabowski, Greg Howze, and Erica Lorenzetti with direction under Scott Behrend. SPEED OF LIGHT is the first production in the New Road Less Traveled Theater located at 500 Pearl Street. The show opens Friday, September 11th and runs through Sunday, October 4th. BroadwayWorld has a first look at the cast onstage below!
On a far off planet, physicist Mayra Ecazin races furiously against time to unlock the secret of light speed travel and save humanity from decimation by alien invaders. The race to get a light-speed machine made, however, proves more difficult than anticipated, leading Mayra to struggle with a severe addiction thanks to the mind-altering drug that opens up her mind to the secrets of the universe. Meanwhile, on a nearby planet, Mayra's best friend Valki fights for survival, as the mindless alien beings work their way through the System-and to Mayra. Battling greedy investors, competing agendas, and her own mortality, how much is Mayra willing to sacrifice to make her machine? And will it be enough? Find out in this RLTP world-premiere that takes a fantastical look at the infinite possibilities of the human mind and the finite potential of a flawed civilization.
Regular performance times are Thursday, Friday, and Saturday at 7:30PM and Sunday at 2:00PM. Curtain Up! Performance will take place Friday, September 18th at 8:00pm. Tickets are $35 general admission and $17 for students. Student tickets for Talkback Thursday performances are only $5 (with ID). Groups of 10 or more may apply for group discounts. Tickets can be ordered online at www.roadlesstraveledproductions.org, by calling the RLTP Box Office at (716) 629-3069, or by visiting the Box Office during the 30 minutes prior to any performance. Reservations are suggested.
Photo Credit: Vincent Lopez Photography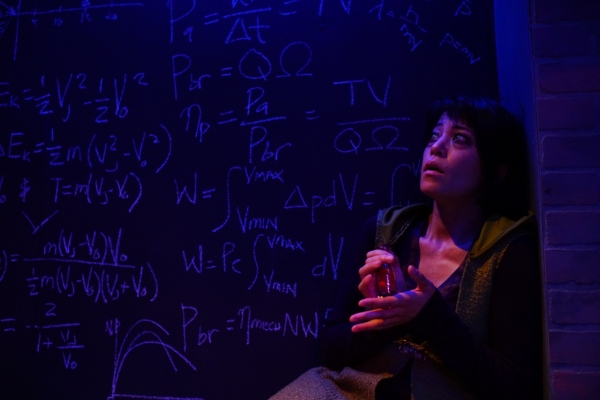 Sara Kow Falcone

Sara Kow Falcone, Greg Natale and Greg Howze

Sara Kow Falcone and Steve Petersen

Sara Kow Falcone

Jessica Stuber, Sara Kow Falcone, Greg Natale and Greg Howze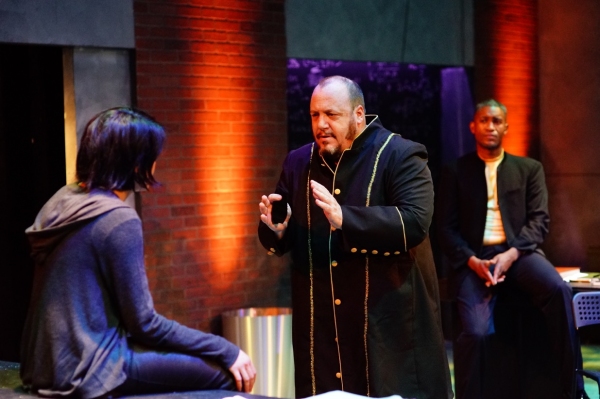 Sara Kow Falcone, Greg Natale and Greg Howze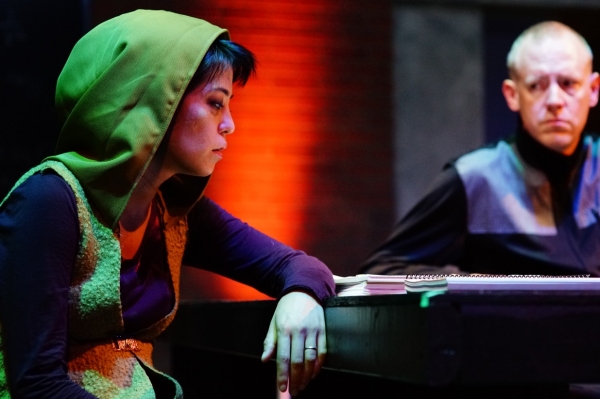 Sara Kow Falcone and Greg Howze

Bob Grabowski and Sara Kow Falcone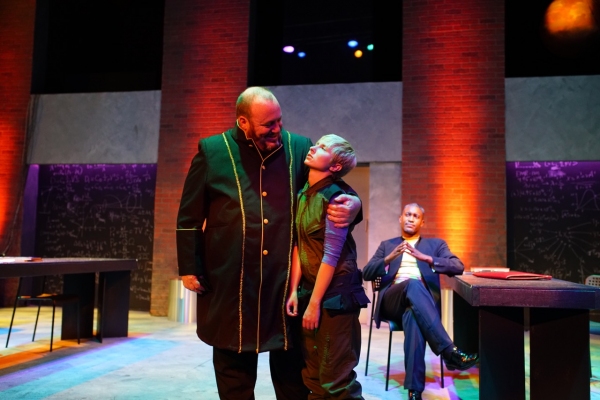 Greg Natale, Erica Lorenzetti and Greg Howze

Jessica Stuber, Erica Lorenzetti, Sara Kow Falcone, Greg Natale, Greg Howze and Steve Petersen

Sara Kow Falcone

Steve Petersen, Sara Kow Falcone, Erica Lorenzetti and Greg Natale
More Hot Stories For You