Pet Advocate and Author Hartford Hough to Sign New Book 'The Fur Beneath My Wings'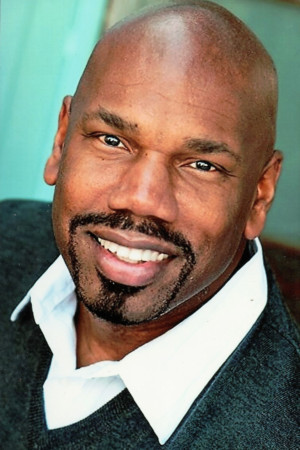 Author and animal/pet advocate Hartford Hough returns to his native Brooklyn to promote his just-published book "The Fur Beneath My Wings; Our Relationship With Animals and The Valuable Lessons They Teach Us" (CreateSpace Independent Publishing Platform, paperback, 156 pages) at a reading / signing event on Saturday, March 17, 2018 at the Lafayette Avenue Presbyterian Church, 85 South Oxford Street, in Fort Greene, Brooklyn. Books will be available for purchase. The free event is scheduled to start at 1:00pm; RSVP requested. For RSVP and more information, contact: https://www.thefurbeneathmywings.com/events or call (718) 625-7515.
Hough, who grew up on Greene Avenue in Bedford Stuyvesant and is an alumnus of Bishop Loughlin Memorial High School, offers a compilation of personal stories and shared experiences highlighting our relationships with our friends in the animal kingdom.
"These are stories that will make you laugh, cry and generally appreciate how valuable these wonderful creatures are to us in the human experience," says Hough, who now resides on the West Coast. "When we seek to understand their purpose a little deeper, we will find that they are quite special and have an effective impact on those of us who are entrusted to love and care for them. They also make an impression of the world around us, and even those who do not have pets or animals," he added.
A proud member of the Humane Society and the ASPCA, Hartford Hough is also an award-winning baker, chef, and cake designer who has been baking over thirty years-amassing quite a resume (and reputation) with clients as diverse as Sotheby's International Realty, Morgan Stanley, Universal Studios and RealD Entertainment, plus membership in the IACP (International Association of Culinary Professionals). He is currently earning hospitality management credentials at Johnson & Wales University. As passionate about the care of animals as he is about baking and the culinary arts, Hartford's deep concern for the health and welfare of animals has led to his efforts to support other resources and organizations responsible for finding "forever" homes for lost, abandoned, and displaced animals. He is a true advocate who is determined to raise awareness for this cause, end animal cruelty and champion foster care.
Lafayette Avenue Presbyterian Church is at 85 South Oxford Street, between Lafayette Ave & Fulton Street. Closest trains: A or C train to Lafayette Ave; G to Fulton Street.