Maurice Carlton And Fulton C. Hodges Join Staged Reading Of BARBERDASHERS For Frank Silvera Writers Workshop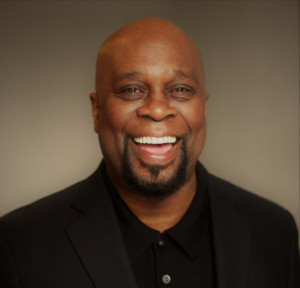 Audelco Award winning actors Maurice Carlton and Fulton C. Hodges have joined the cast of the staged reading of playwright Bless ji Jaja's drama Barberdashers- Haircuts and Male Grooming, an installment in the Frank Silvera Writer's Workshop monthly reading series in partnership with The Billie Holiday Theatre.
The reading will take place at The Billie on Monday February 11 at 7pm and will be directed by Erinn Anova.
The Frank Silvera Writers Workshop runs from September through June with play readings once per month as part of the workshop's residency at RestorationART at The Billie Holiday Theatre. The cast for the reading also includes Kyle Michael Caldwell, Isis Harris and Amyrh Harris. A talk back with the playwright and cast will follow.
Set in modern day Brooklyn, Barberdashers unfolds within the barbershop of the same name, owned and operated by ageing proprietor Dashel Mozelle (Maurice Carlton). Nearing retirement, he is contemplating selling the establishment to his much younger employee Yabari (Kyle Michael Caldwell). But the two men- several generations apart- have very different ideas as to what the barbershop means to the community around them and how it should be run if and when Dashel steps aside. The relationship between them continues to disintegrate due to Dashel's disapproval of Yabari's other professional pursuits and their common attraction to a female customer, until several twists of fate bring about a stunning moment of truth that will irrevocably alter all the characters' lives.
The current script is a revised and updated version of the play, which had its world premiere production at The Billie Holiday in 2005 and went on to have a successful run at The Stella Adler Theater in Los Angeles in 2006.
According to playwright Bless ji Jaja, the rewritten version came about as a result of his own personal and artistic growth since the play's first incarnation, as well as changes he has observed in Brooklyn where he resides and where the play is set.
"I continue to believe that the primary role of the artist is to really hold up a mirror to society and show us who and what we are at any particular moment in time," he says. "And when I picked up the script again a few years ago, I realized just how much Brooklyn has evolved, what with the huge push towards regentrification in the last decade or so. That raises the stakes tremendously for Dashel and Yabari as they spar over what transferring the shop from one to the other could mean. Our entire society as a whole is also in a vastly different place, culturally, aesthetically and otherwise. And so am I. As I've grown older, I also see the world through different eyes and I thought that this particular story could still have something important- something necessary to say, that would be a more accurate reflection of who I am as a playwright and who we are as a society at this time. So it's a very different play than it was before."
Actor Maurice Carlton is a theater, film and television veteran who was one of the original company members of The Billie Holiday Theatre and whose credits include numerous appearances on television series such as Law and Order. He is returning to the role of Dashel Mozelle which he played at the Billie in the world premiere production nearly fifteen years ago, and for which he earned one of his five Audelco Award nominations for Excellence in Black Theater. He has won the Audelco twice.
Actor, director and teaching artist Fulton C. Hodges plays Dashel's close friend and fellow employee, Jim. Hodges is a six time Audelco nominee and four time winner. He can currently be seen in the touring production of Chad Cooper's production Justice In Trial- Black Lives Matter Too.
The Billie Holiday Theatre at RestorationART is located at 1368 Fulton Street, Brooklyn, New York, 11216.
Admission to the reading is Free.
PHOTO CAPTION- Maurice Carlton
Related Articles View More Brooklyn

Stories

Shows
More Hot Stories For You