Photo Flash: Inside Opening Night of ENDLINGS at A.R.T.
Go inside opening night of Endlings at A.R.T.!
Endlings plays through Saturday, March 17. Tickets on sale now: online at americanrepertorytheater.org, by phone at 617.547.8300, and in person at the Loeb Drama Center Ticket Services Offices (64 Brattle Street, Cambridge).
On the Korean island of Man-Jae, three elderly haenyeos-sea women-spend their dying days diving into the ocean to harvest seafood. They have no heirs to their millennia-old way of life. Across the globe on the island of Manhattan, a Korean-Canadian playwright, twice an immigrant, spends her days wrestling with the expectation that she write "authentic" stories about her identity. But what, exactly, is her identity? And how can she write about it without selling her own skin?
This daring new play by Celine Song (Amazon's "The Wheel of Time," Public Theater's 2016/17 Emerging Writers Group) journeys beneath the waves under the direction of Sammi Cannold (Violet at A.R.T., Forbes 30 Under 30) and features Wai Ching Ho (Madame Gao from the Marvel TV universe), Emily Kuroda ("Gilmore Girls"), Jiehae Park (the author of peerless, recently produced at Boston's Company One Theatre), and Jo Yang ("The Affair"). The cast also includes Miles G. Jackson, Keith Michael Pinault, Matt DaSilva, Andy Patterson, and Mark Mauriello.
Scenic design is by Jason Sherwood, costume design is by Linda Cho, lighting design is by Bradley King, and sound design is by Elisheba Ittoop. Casting is by Kate Lumpkin, CSA. Alfredo Macias is the production stage manager.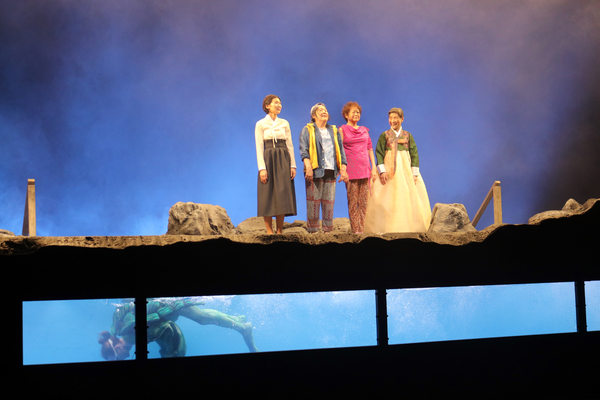 Mark Mauriello, Jiehae Park, Emily Kuroda, Jo Yang, and Wai Ching Ho

Director Sammi Cannold (center) toasts Playwright Celine Song

Sammi Cannold, Jiehae Park, Jo Yang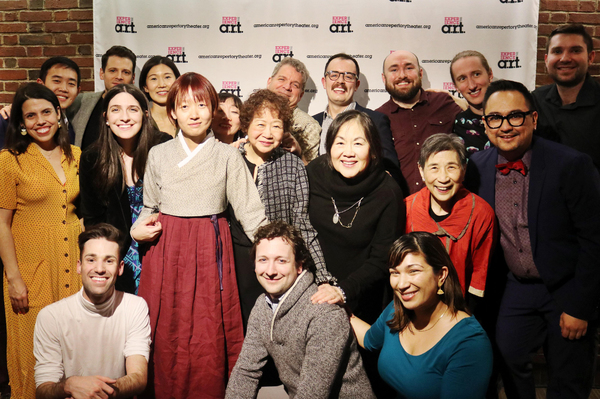 Company

The Women

Jiehae Park, Jo Yang, Emily Kuroda, and Wai Ching Ho

Sammi Cannold and Celine Song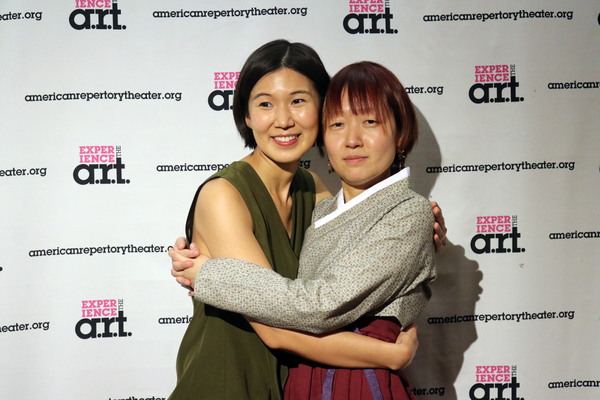 Jiehae Park and Celine Song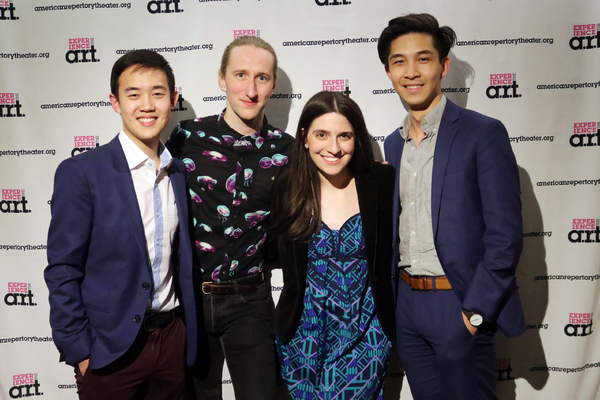 Brian Ge, Mark Mauriello, Sammi Cannold, and Kevin Lin

Diana Oh, Celine Song, Jiehae Park