Photo Flash: First Look at Fiddlehead Theatre's WEST SIDE STORY
Fiddlehead Theatre Company, the resident theatre company of Boston's historic Strand Theatre, opens the company's 21st season with the classic WEST SIDE STORY, now through October 25, 2015. The finest talents direct from the Broadway revival and national and international tours of WEST SIDE STORY bring this masterwork to life on the Strand Stage. The production is costumed and directed by Stacey Stephens, with the original choreography recreated by Wendy Hall, and music director Charles Peltz directs a 22-piece orchestra bringing Bernstein's music to life. BroadwayWorld has a first look at the cast in action below!
Leonard Bernstein's soaring music brings to life the retelling of Shakespeare's most romantic love story, Romeo and Juliet. Set against the gang violence of New York City in the late 1950's, WEST SIDE STORY tells the tale of two star-crossed lovers whose families' heritage and prejudice brings their love to a tragic end. Featuring Arthur Laurent's book and Stephen Sondheim lyrics in such classic songs as "Tonight," "Maria" and "Somewhere," this is a show for all ages.
Featured cast of WEST SIDE STORY are: Kim Corbett* (Maria), Pamela Turpen* (Anita), Jeffrey Zicker (Tony), and Waldemar Quinones-Villanueva* (Bernardo). Additional featured cast members include: Bryan Miner* as Officer Krupke; John Davin* as Doc, and Theo Lencicki* as Riff.
WEST SIDE STORY is based on a conception of Jerome Robbins. Book by Arthur Laurents, Music by Leonard Bernstein, and Lyrics by Stephen Sondheim. Entire original production directed and choreographed by Jerome Robbins. Originally produced on Broadway by Robert E. Griffith and Harold S. Prince by arrangement with Roger L. Stevens. WEST SIDE STORY is presented through special arrangement with Music Theatre International.
WEST SIDE STORY takes place at The Strand Theatre (543 Columbia Road, Dorchester, MA). To purchase tickets for Fiddlehead's 2015-2016 season, or for more information about group and student discounts visit www.fiddleheadtheatre.com, or call 617-514-6497.
Photos Courtesy Fiddlehead Theatre Company/Matt McKee Photo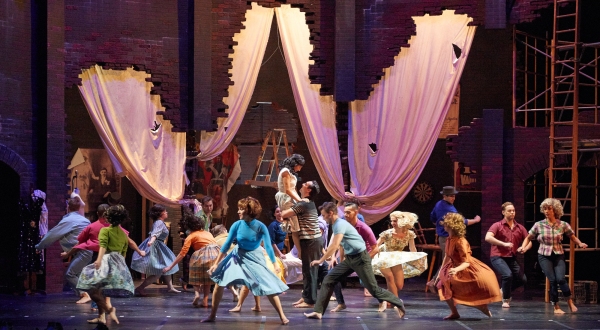 Jeffrey Zicker as Tony and Kim Corbett* as Maria (center) with ensemble members

The Sharks and Jets face off in WEST SIDE STORY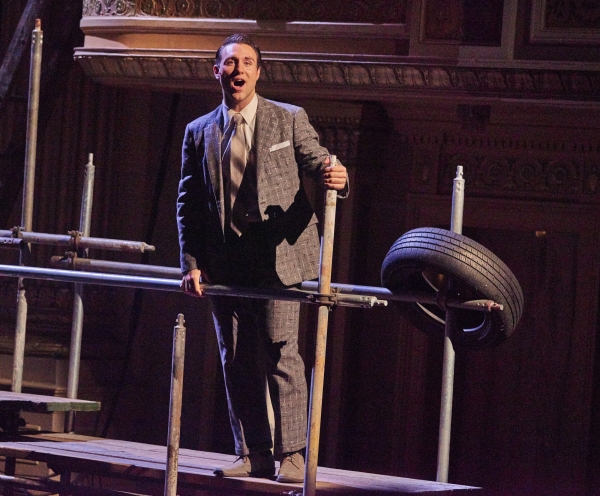 Jeffrey Zicker as Tony

Jeffrey Zicker as Tony and Kim Corbett* as Maria

Pamela Turpen as Anita and Waldemar Quinones-Villaneuva* as Bernardo

Female ensemble members featuring Pamela Turpen as Anita (center)

Kim Corbett* as Maria and Jeffrey Zicker as Tony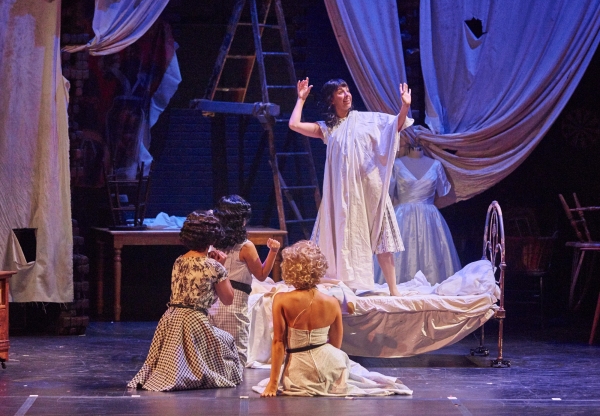 Kim Corbett* as Maria and female ensemble members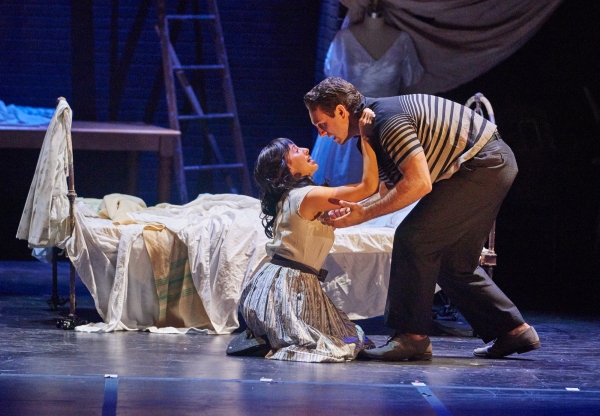 Kim Corbett* as Maria and Jeffrey Zicker as Tony

Kim Corbett* as Maria and Jeffrey Zicker as Tony

Kim Corbett* as Maria and ensemble members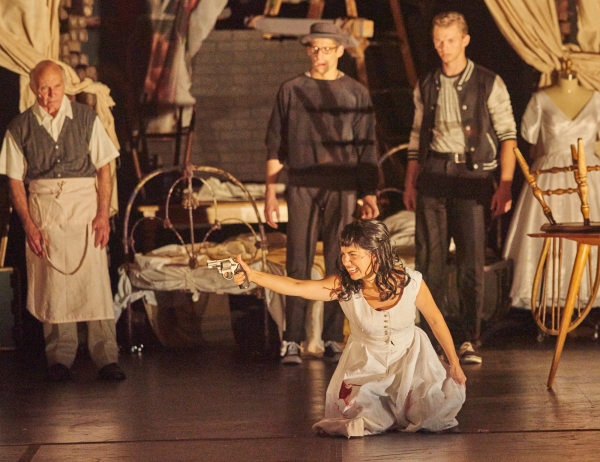 Kim Corbett* as Maria and ensemble members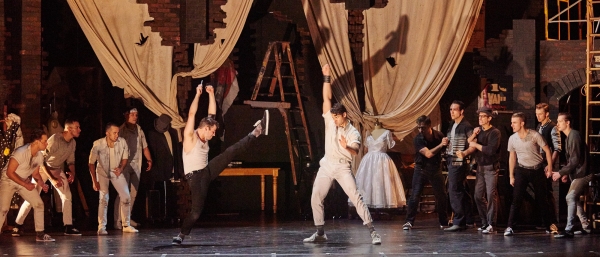 Theo Lencicki* as Riff (center, left) and Waldemar Quinones-Villaneuva* as Bernardo