Photo Coverage: Barrington Stage Company Celebrates Opening Night of COMPANY with Aaron Tveit!
Barrington Stage Company (recently voted Best of The Berkshires) set a new record at the opening night of Stephen Sondheim's COMPANY last night. There appeared to be more selfie photos attempted of Aaron Tveit the show's star and the cast leaving the stage door of the Boyd-Quinson Mainstage than are taken by the ever present throngs in Broadway's Shubert Alley after a show. Aaron, who was Bobby in the extraordinary production directed by BSC's founder and artistic director JuliAnne Boyd, was mobbed by what seemed like the entire audience as Tveit and the cast tried to exit the stage door and continue on to the after party at the home of BSC Chair, Minky and Bruno Quinson.
Stephen Sondheim, Music/Lyrics, George Furth, Book, Aaron Tviet, Julie Boyd, actors, musicians, sponsors, and Barrington Stage Company, combined to bring a momentous night of musical theatre to PIttsfield MA. and the show is quickly getting sold out for it's run which ends September 2.
You can't talk about Aaron Tveit, you have to hear and see him on the stage. One minute he's brilliantly acting and all of a sudden you realize you're hearing his glorious voice singing. One minute he's walking and all of a sudden you're watching a handsome guy moving like Fred Astaire. It's a Tony Award Winning performance, although in this case it will probably garner a Berky Award given by the Berkshire Critics Association.
Joining Tveit in Company are Ellen Harvey (Broadway's Present Laughter) as "Joanne," Lawrence Street (Broadway's Urinetown) as "Harry," Jeanette Bayardelle (Broadway's The Color Purple) as "Sarah," Kate Loprest (Broadway's First Date) as "Susan," Paul A. Schaefer (Broadway's The Phantom of the Opera) as "Peter," Jane Pfitsch (Broadway's Cabaret) as "Jenny," James Ludwig(Broadway's Spamalot) as "David," Lauren Marcus (Little Shop of Horrors, Sharon Playhouse) as "Amy," Joseph Spieldenner(Broadway's Les Misérables) as "Paul," Peter Reardon (BSC's All My Sons) as "Larry," Mara Davi (Broadway's Dames at Sea) as "April," Nora Schell (Spamilton, Triad Theater) as "Marta," and Rebecca Kuznick (BSC's Fiddler on the Roof) as "Kathy."
Company features a book by George Furth, and music and lyrics by Stephen Sondheim, with choreography by Jeffrey Page, music supervision by Darren R. Cohen, music direction by Alex Shields, and direction by JuliAnne Boyd.
Winner of 6 Tony Awards, Stephen Sondheim's groundbreaking musical is a brilliant and wildly funny look at relationships. Over a series of dinner parties, dates and conversations with his friends, the perennially single Bobby attempts to understand the pros and cons of marriage - and the meaning of the word "commitment."
No stranger to the works of Sondheim, director JuliAnne Boyd has directed Company, Follies, A Little Night Music, and Sweeney Todd, all to popular and critical acclaim at Barrington Stage.
Enough can't be said about the orchestra in the pit at BSC. When Barrington's production of On The Town moved to Broadway it wisely utilized one of the largest orchestra's to perform Leonard Berstein's music in it's production. The orchestra at this BSC production under the director of Dan Pardo and supervised by Darren R. Cohen sounded every bit as effective while playing the legendary Jonathan Tunick's orchestrations. Hal Prince who originally produced and directed COMPANY and who is currently being honored on Broadway would be well advised to come to vacation in The Berkshires this August and see a show. Hint Hint
Photo Credit: Stephen Sorokoff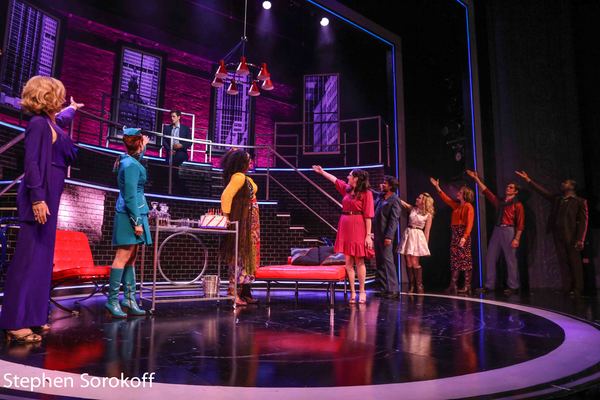 Aaron Tveit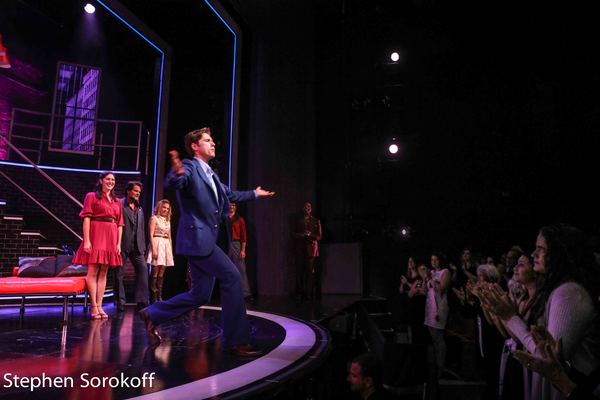 Aaron Tveit

James Ludwig, Joseph Spieldenner, Ellen Harvey, Mara Davi, Nora Schell,Aaron Tveit, Rebecca Kuznick Peter Reardon, Lauren Marcus, Jane Pfitsch

Mara Davi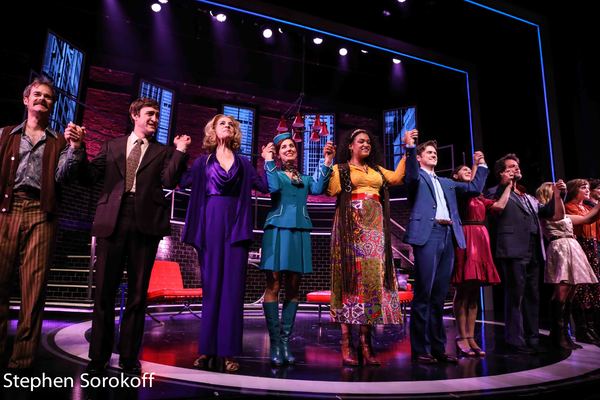 Curtain Call, COMPANY CAST

Nora Schell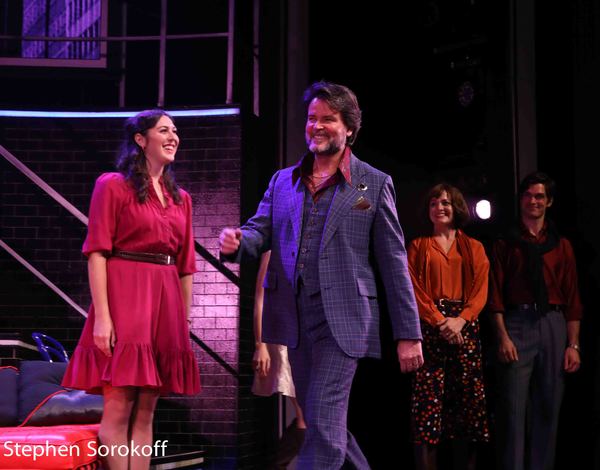 Rebecca Kuznick & Peter Reardon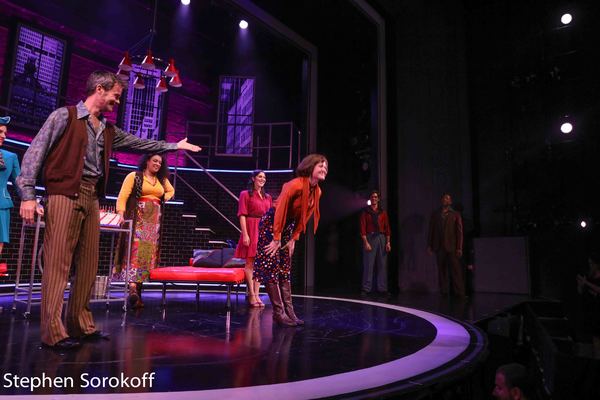 Jane Pfitsch

James Ludwig

Ellen Harvey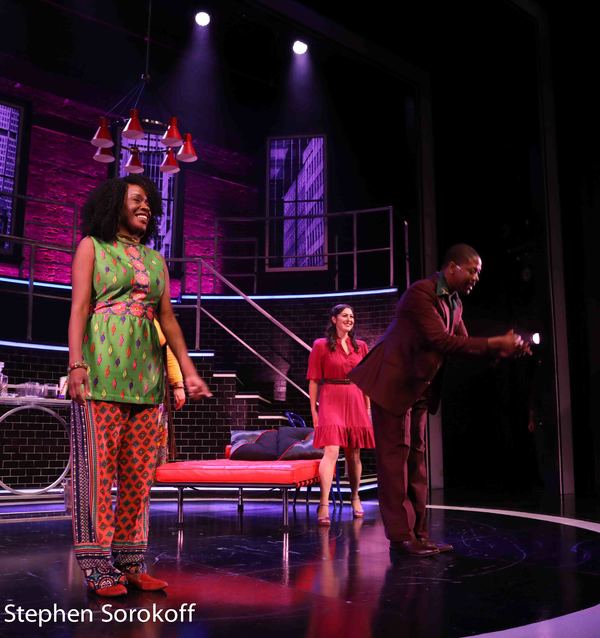 Lawrence E. Street

Jeannette Bayardelle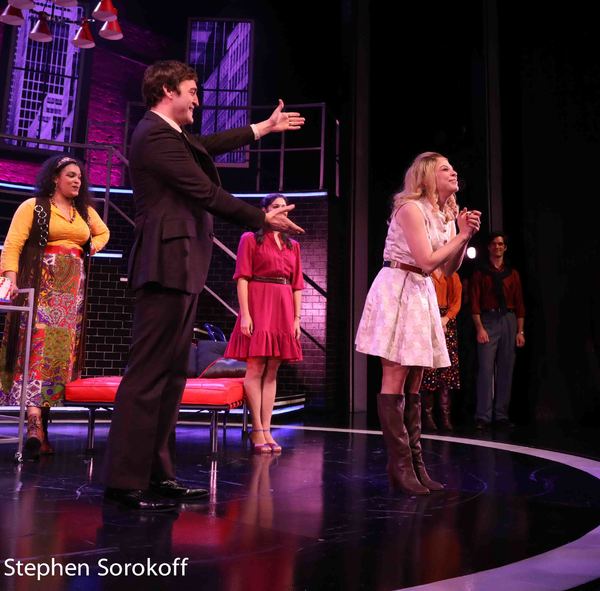 Lauren Marcus

JuliAnne Boyd, Artistic Director BSC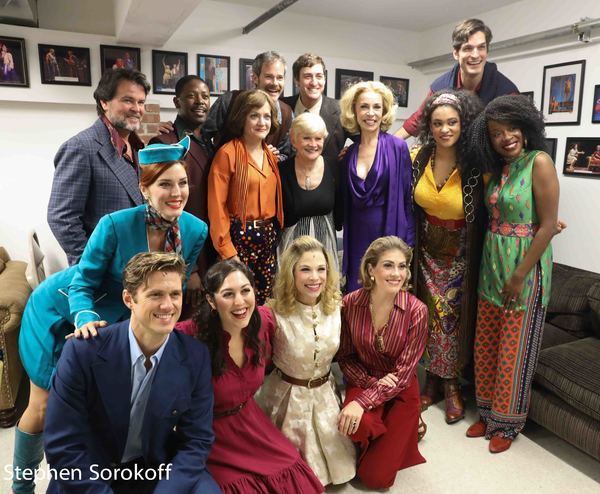 Peter Reardon, Lawrence E. Street, James Ludwig, Joseph Spieldenner,,Paul Schaffer, Mara Davi, Jane Pfitsch, Teri Ralston, Ellen Harvey, Nora Schell, Jeannette Bayardelle, Aaron Tveit, Rebecca Kuznick, Lauren Marcus, Kate Loprest

Teri Ralson

Stage Door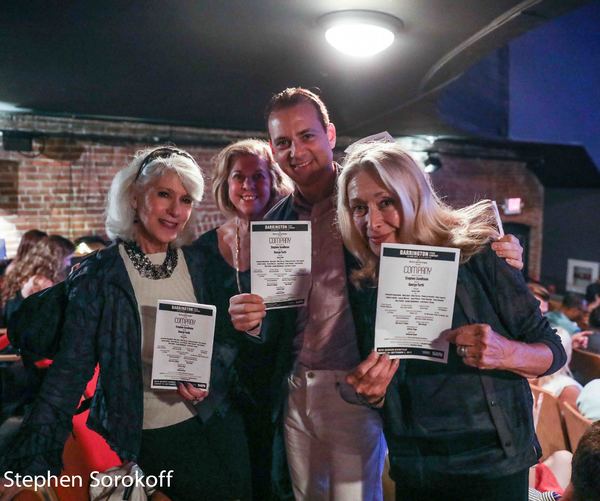 Jamie deRoy, Abby Schroeder, Jack Gindi, Eda Sorokoff

Bruno Quinson, Mary Ann Quinson, Aaron Tveit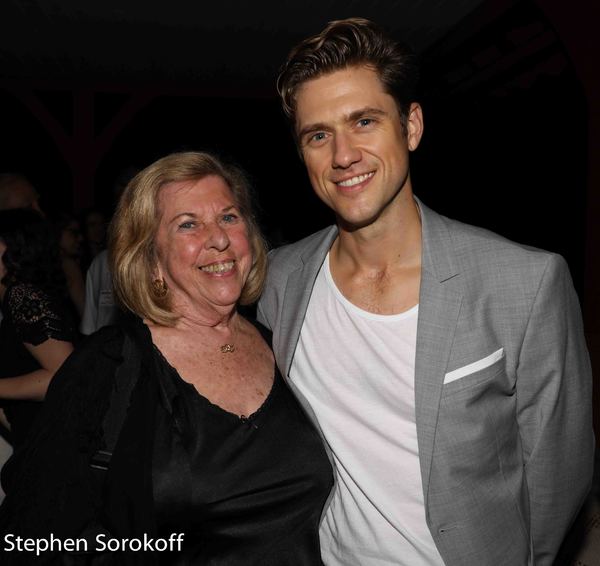 Abby Schroeder & Aaron Tveit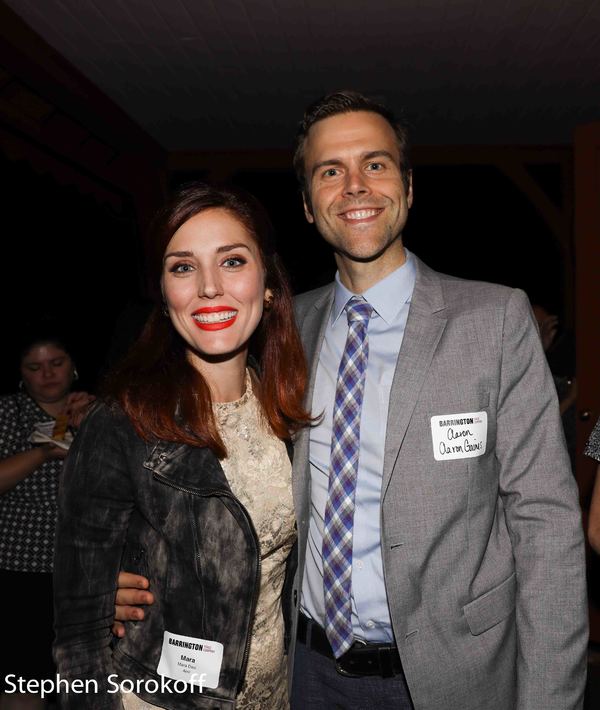 Mara Davi & Aaron Gains

Rosita Sarnoff, Rebecca Weiss, Eda Sorokoff

Yvette Quinson, Bruno Quinson, Mary Ann Quinson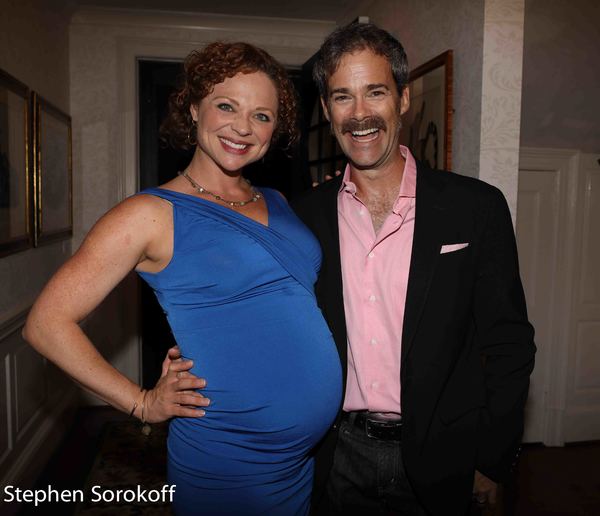 Kristen Beth Williams & James Ludwig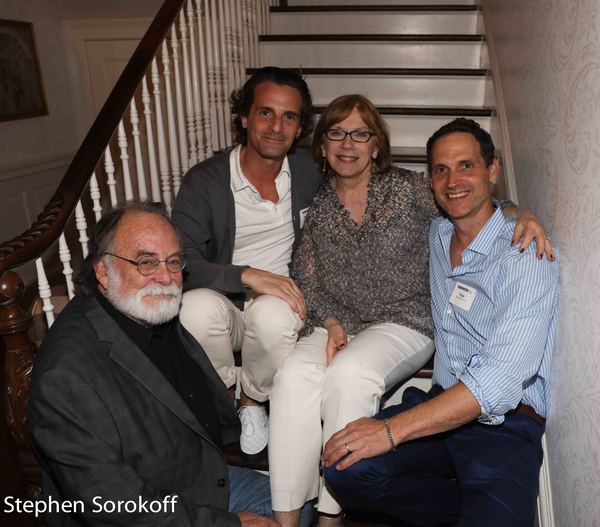 Mark St. Germain, Mark H. Dold, Juliane Boyd, Edgar Macintosh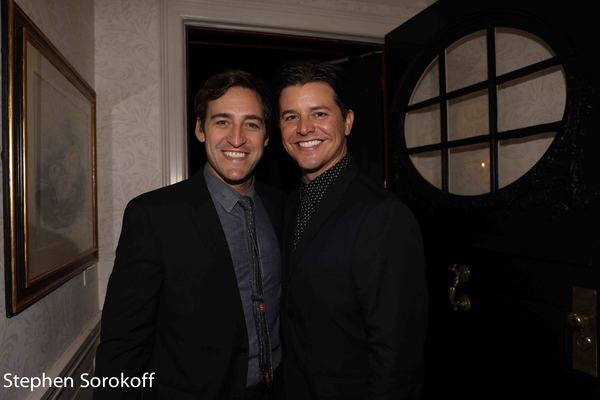 After Party

Jamie deRoy, Abby Schroeder, Eda Sorokoff

Ron Abel, Eda Sorokoff, Chuck Steffan

JuliAnne Boyd, Joseph Spieldenner,Jane Pfitsch, Rebecca Kuznick

JuliAnne Boyd, Jane Pfitsch, Teri Ralston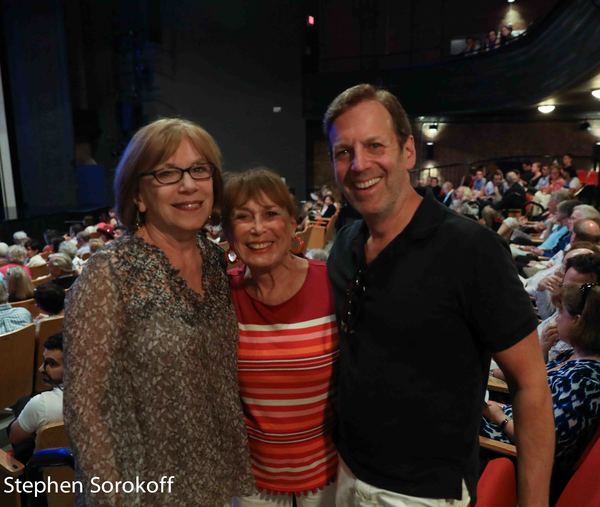 JuliAnne Boyd, Phyllis Topchik, David Topchik, Papermill Playhouse

Good Company