Latest News on Lawrence Street
Stage Credits
  [Off-Broadway]
Original Off-Broadway Production, 2019
Agent Gray
  [Broadway]
Actors' Fund Concert, 2003
Choir
CHESS Choir
  [Broadway]
Broadway Transfer, 2001
Billy Boy Bill / Business Man #2
Mr. McQueen (Understudy)
Robbie The Stockfish / Business Man #1 (Understudy)
Tiny Tom / Dr. Billeaux (Understudy)
Stage
Performances
  [Off-Broadway]
Original Off-Broadway Production, 2019
Agent Gray
  [Broadway]
Actors' Fund Concert, 2003
Choir
CHESS Choir
  [Broadway]
Broadway Transfer, 2001
Billy Boy Bill / Business Man #2
Mr. McQueen (Understudy)
Robbie The Stockfish / Business Man #1 (Understudy)
Tiny Tom / Dr. Billeaux (Understudy)
Lawrence Street News
Theatre Collingwood Announces 2022 PORCHSIDE FESTIVAL
by A.A. Cristi - Jun 28, 2022
July 1st not only marks Canada Day but it is also the beginning of Theatre Collingwood's 2022 PORCHSIDE FESTIVAL!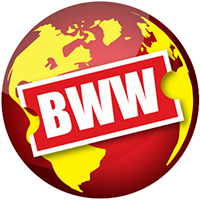 Adventure Theatre MTC Celebrates 70 Year Anniversary With Spring Gala Fundraiser This Month
by Stephi Wild - Mar 16, 2022
Adventure Theatre MTC (ATMTC) is celebrating its 70th anniversary with a funky '70s themed Spring Gala in its first in-person social event in more than two years. "That '70s Gala" will be held March 31, 2022, at the Hyatt Regency Bethesda.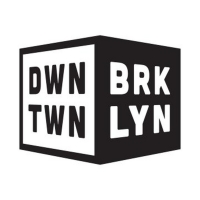 Downtown Brooklyn Partnership Announces Spring Events Lineup
by Chloe Rabinowitz - Mar 1, 2022
Downtown Brooklyn Partnership today announced the spring lineup of its annual event series, "Downtown Brooklyn Presents," which celebrates the people and the places of one of the nation's fastest growing downtowns.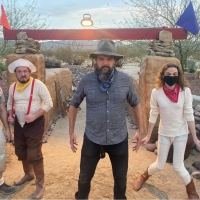 BWW Review: THE WILD WEST (SH!T) SHOW at Joshua Tree Summer Theatre
by Stan Jenson - Jun 23, 2021
The production was called The Wild West (Sh!t) Show, an original collaborative piece conceived and developed by Haley Kooyman.  It is the first of four productions being produced by JT Theatre Under the Stars, sponsored by Wind Walkers and Thought Theatre.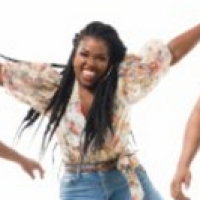 M.A.D.D. Rhythms Announces June Events For Chicago Dance Month, Juneteenth And More
by A.A. Cristi - Jun 7, 2021
M.A.D.D. Rhythms, Chicago's premier tap collective, continues its 20th Anniversary with appearances and performances throughout the Midwest with See Chicago Dance's Chicago Dance Month, a COVID-19 vaccination event in Appleton, Wisconsin, Juneteenth Celebrations and its monthly "2nd Fridays Tap Jams" on Friday, June 11.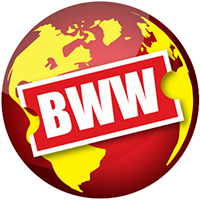 Detroit's Art Mile Announces Inaugural Curatorial Fellow, ICI Guest Curators, and Exhibitor List
by Stephi Wild - May 27, 2021
Today, Art Mile—a citywide arts festival that champions Detroit's vibrant and diverse arts community through public programs and online exhibitions—has announced the participants for its second edition, taking place June 14 – July 11, 2021.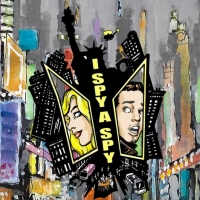 I SPY A SPY Will Close Off-Broadway August 10
by Stephi Wild - Jul 30, 2019
Producer Eric Krebs announced today that I Spy a Spy: A Declassified Musical, the new musical-comedy by SoHee Youn and Jamie Jackson will end its engagement at The Theatre at St. Clement's (423 West 46th Street-between 9th and 10th Avenues) following the evening performance on Saturday, August 10th, 2019. I Spy a Spy began performances July 6th, 2019 with the official opening on July 18th. It will have played 10 preview and 26 regular performances.
Photo Coverage: Barrington Stage Co. Honors Julianne Boyd at 25th Anniversary Gala & Raises 500K
by Stephen Sorokoff - Jun 25, 2019
Pittsfield's Mayor Linda Tyer officially declared June 24th as Barrington Stage Day as Barrington Stage Company celebrated its 25th Anniversary Season with its most successful Summer Gala honoring Founding Artistic Director Julianne Boyd.  The completely oversold event also raised 160K for The Julianne Boyd New Works Fund.

BWW Review: Arizona Theatre Company Presents THE MUSIC MAN ~ A Triumph of Showmanship!
by Herbert Paine - Jan 9, 2019
David Ivers, Arizona Theatre Company's Artistic Director, has taken Meredith Willson's THE MUSIC MAN and transformed it into an eye-popping and hand-clapping two hours of nonstop jubilation. An unequivocally boffo production, the show continues its run at the Herberger Theater Center in Phoenix through January 27th.
Art House Productions Stages GRACE, OR THE ART OF CLIMBING
by Julie Musbach - Feb 15, 2018
Art House Productions (Meredith Burns, Executive Director) is proud to announce the spring mainstage theater production of Grace, or The Art of Climbing by L M Feldman. Making its east coast premiere, Grace will be directed by Adin Walker.
Lawrence Street Videos

VIDEO: Check Out Aaron Tveit in Rehearsal for Barrington Stage's COMPANY
by Alan Henry - Aug 7, 2017
Aaron Tveit (Broadway's Catch Me If You Can, Next to Normal), who returns to BSC after previously playing 'Matt' in the 2007 production of Calvin Berger, will star as 'Bobby' in Company, along with Ellen Harvey (Broadway's Present Laughter) as 'Joanne,'Lawrence Street (Broadway's Urinetown) as 'Harry,' Jeanette Bayardelle (Broadway's The Color Purple) as 'Sarah,' Kate Loprest(Broadway's First Date) as 'Susan,' Paul A. Schaefer(Broadway's The Phantom of the Opera) as 'Peter,' Jane Pfitsch (Broadway'sCabaret) as 'Jenny,' James Ludwig (Broadway's Spamalot) as 'David,' Lauren Marcus (Little Shop of Horrors, Sharon Playhouse) as 'Amy,' Joseph Spieldenner (Broadway's Les Miserables) as 'Paul,' Peter Reardon (BSC's All My Sons) as 'Larry,' Nora Schell(Spamilton, Triad Theater) as 'Marta,' and Rebecca Kuznick (BSC's Fiddler on the Roof) as 'Kathy.' Featuring a book by George Furth, music and lyrics by Stephen Sondheim, with choreography by Jeffrey Page, music supervision by Darren Cohen, music direction by Alex Shields, and direction by JuliAnne Boyd, Company will begin previews on August 10 and is set to open August 13 for a run through September 2.
Lawrence Street Frequently Asked Questions
How many Broadway shows has Lawrence Street been in?
Lawrence Street has appeared on Broadway in 2 shows.
How many West End shows has Lawrence Street been in?
Lawrence Street has not appeared in the West End