Student Blogger: Bea Mienik - Page
MOST POPULAR ARTICLES
LAST 30 DAYS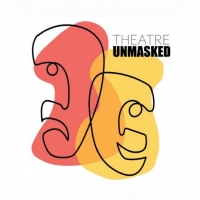 BWW Blog: Theatre Unmasked - How Giselle Muise's Virtual Theatre Company is Making Art Accessible for All
Posted: Jan. 19, 2021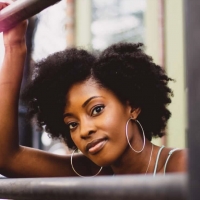 BWW Blog: Sugar, Butter, Faith - WAITRESS' Kayla Davion's Journey to Broadway
Posted: Feb. 2, 2021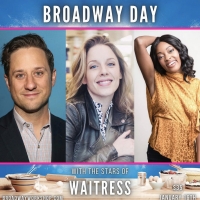 BWW Blog: ?Give Yourself the Goodies? - A Review of Broadway Workshop's ?WAITRESS Broadway Day?
Posted: Jan. 29, 2021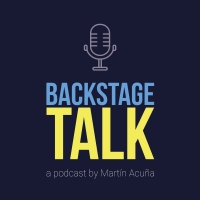 BWW Blog: Bridging the Gap - Marti?n Acun?a's Mission with Podcast BACKSTAGE TALK
Posted: Feb. 4, 2021


LAST 365 DAYS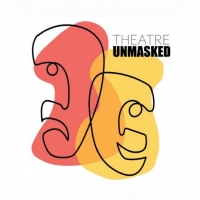 BWW Blog: Theatre Unmasked - How Giselle Muise's Virtual Theatre Company is Making Art Accessible for All
Posted: Jan. 19, 2021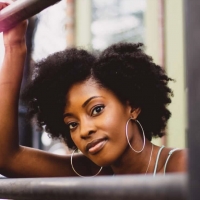 BWW Blog: Sugar, Butter, Faith - WAITRESS' Kayla Davion's Journey to Broadway
Posted: Feb. 2, 2021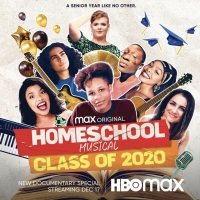 BWW Blog: Laura Benanti's HOMESCHOOL MUSICAL: CLASS OF 2020 on HBO Max is Really Something Special
Posted: Dec. 21, 2020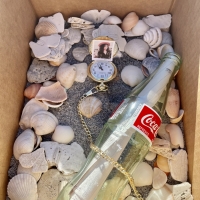 BWW Blog: I Sent Tom Hanks a Letter in a Bottle and Here's What Happened
Posted: Dec. 11, 2020


BWW Blog: Sincerely, Bea - A Review of Broadway Workshop's DEAR EVAN HANSEN Day

February 18, 2021

The folks at Broadway Workshop were gracious enough to invite me back to another "Broadway Day". This time, it was a little different from sugar, butter, and dancing to a Sara Bareilles lyrical and melodic masterpiece. The bar was already set high from my experience at their WAITRESS Day; I wondered whether my expectations would be met a second time.
---
BWW Blog: Celebrating 50 Years of Carole King's Tapestry - How It Wove Into My Life

February 10, 2021

"Play for the version of you that you left behind," she says.
---
BWW Blog: Bridging the Gap - Martín Acuña's Mission with Podcast BACKSTAGE TALK

February 4, 2021

This past weekend, I had the pleasure of interviewing Martín Acuña, host of BACKSTAGE TALK podcast.
---
BWW Blog: Sugar, Butter, Faith - WAITRESS' Kayla Davion's Journey to Broadway

February 2, 2021

The prayers that she and her mom had recited over the phone during her freshman year had come true - she had booked a Broadway show the Wednesday before graduating college.
---
BWW Blog: "Give Yourself the Goodies" - A Review of Broadway Workshop's "WAITRESS Broadway Day"

January 29, 2021

Student blogger Bea shares her experience with Broadway Workshop's Waitress event with Jessie Mueller, Christopher Fitzgerald, and Kayla Davion!
---
BWW Blog: How Eli Tokash's Spiderman T-Shirt Lead Him to Host the TAKE A BOW Podcast

January 26, 2021

Eli Tokash reminds us of the beauty of art, perseverance, passion, and most notably - the hope we can give others by the simple act of Taking a Bow.
---
BWW Blog: Theatre Unmasked - How Giselle Muise's Virtual Theatre Company is Making Art Accessible for All

January 19, 2021

Giselle Muise, an NYC-Based Theatre Creator, has always had a love for theatre. Once the pandemic hit, she knew she had to do something.
---
BWW Blog: A Letter to My Arts Hero (Who Has Graced the Stage)

January 18, 2021

Sometimes the right words are hard to find. Especially when you're trying to express to someone how much they mean to you; harder still when you've never even met.
---
BWW Blog: Famous Broadway Shows as Iconic Quotes from NBC's "The Office"

January 14, 2021

The title of this article speaks for itself! Be sure to check out "The Office" bloopers, extras, and collections, streaming exclusively on Peacock.
---
BWW Blog: Bringing Hope Through Theatre - Laura Lee Cole's Mission to Inspire by Teaching

January 6, 2021

As the world has moved almost entirely online, I have had the pleasure of virtually "meeting" cool people from around the globe, people with whom I otherwise would have never crossed paths.
---
BWW Blog: The Man of all Our Dreams - A Conversation with Josh Abram

January 4, 2021

"Anyone can cook… and create."
---
BWW Blog: Laura Benanti's HOMESCHOOL MUSICAL: CLASS OF 2020 on HBO Max is Really Something Special

December 21, 2020

Laura Benanti's innovative HBO Max documentary, HOMESCHOOL MUSICAL: CLASS OF 2020, is a remarkable achievement of seven unique messages of hope, resilience and an unshakable faith that the best is yet to be.
---
BWW Blog: I Sent Tom Hanks a Letter in a Bottle and Here's What Happened

December 11, 2020

So, I sent Tom Hanks a letter in a bottle.
---
BWW Blog: The Best Advice They've Ever Received - Theatre Around the World

December 7, 2020

In these hard times, we could all use some good advice! I reached out to some in the theatre community, and here's what they had to say...
---
BWW Blog: "Rise Above" with NYU Steinhardt's Vocal Performance Class of 2024

November 30, 2020

Being a freshman in college in 2020 is no small challenge, but NYU wants to remind us all that we are not alone.
---
BWW Blog: An Open Love Letter to Broadway

November 20, 2020

Dear Broadway, Almost a year has slipped by since we last spoke.
---